Hawaii: In Real Life ~ Ahnya Chang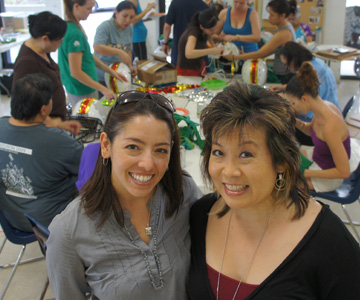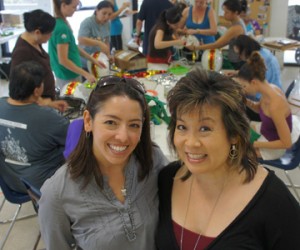 I rarely do IRL focus subjects twice, but this was a special case. Two years ago, I interviewed my niece, Ahnya Chang, who had been directing the Gridiron Show every year for a few years. That was the last annual show; after that, faithful fans would have to wait to see it every other year.
Well, here we are after the hiatus, and fans are hungry for their Gridiron fix. I'm sorry, did I say hungry? I meant desperate. Tickets to the shows on August 23 and 24 sold out within three hours of their release, and the dress rehearsal on August 22 sold out shortly after. I know this because I suddenly started getting texts and seeing social media posts from people who were hunting for tickets. Even some cast members, who normally can get a stash to set aside for family and friends, were left with nothing. Ahnya was one of those people.
For those unfamiliar, the Gridiron Show is an annual fundraiser for the Society of Professional Journalists, so they can help provide scholarships for journalism students. The people who participate are members of the media, who sing, dance, and wear outrageous costumes as they parody some of the biggest news stories of the year (often about politics). It's hilarious, especially the impersonations and the recurring characters.
So I went to one of the Gridiron rehearsals before I left for Japan. I wanted to see what the fuss was about, why the tickets had sold out so fast, and, most importantly, how to get tickets for all these desperate, desperate people who continue to text me as if I am somehow able to help them. Stand in line, folks. No, really. Stand in line. Here's an interview with Ahnya as she tells us about the show and, most importantly, how to get tickets.
We talked story some more about this year's show, how it's changed, and some insider bits about Ahnya and the cast. Click here to see more on Hawaii: In Real Life!