Hawaii: In Real Life ~ a Nonstop year in review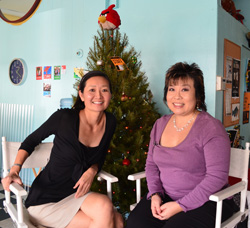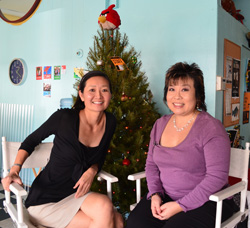 The start of a new year is always a time of reflection as we look to the promise of better times ahead. To quote from "The Wiz," one of my favorite musicals: "You can't know where you're goin', til you understand where you're comin' from."
Before this weekly video segment was a part of my blog, Russ Sumida (@Parkrat) and I were doing a live broadcast every week, all over the island. The pre-taped version that we now do actually gives us more flexibility for venues and guests, and I've had the opportunity to meet some amazing people. My top three posts for 2011 were:
Sammy Hagar: Who knew that this famous rocker would be so down to earth? And why can't more people (famous or otherwise) be so nice? When he came to Honolulu to launch his new rum, he made sure everyone had a good time.
Philip Chiang: It was so cool to find that the founder of the international chain of upscale Chinese Tex-Mex restaurants was so casual and open,with a hankering for street food.
The continuing feedback on the video from Spooky Kine Investigations was enough to rank it in my highlights for 2011. If you haven't already, watch the video, read the comments, then click to the Hawaii IRL segment. The subsequent spooky chain of events was enough that Russ doesn't want to talk about it anymore!
Anyway, I sat with our fearless leader, Diane Seo (@DseoHonolulu) to talk about both Hawaii IRL and Nonstop, and what our highlights of the year were. Do you remember these events? What were your highlights?
Diane and I also talk some more about the evolution of Nonstop and the year ahead on HawaiiIRL.com. Do you have any suggestions for us? We'd love to hear from you. As always, comments left on the site will be considered first!