Hawaii: In Real Life ~ A day at the coffice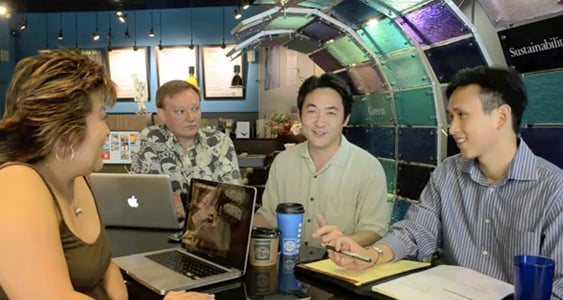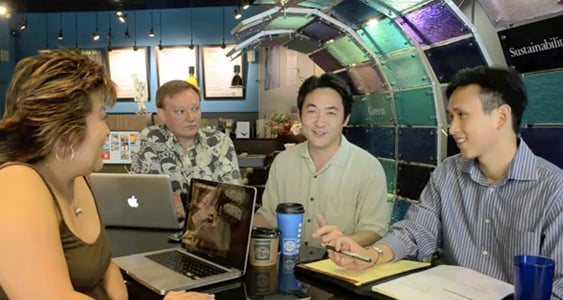 I had previously blogged about the definition of "cofficing," what we do and where we go. It got quite a lot of response, so I thought I'd share some tips (and pitfalls) of this phenomenon with some of my fellow cofficers. How do you work effectively in a coffice? How do you get people to not interrupt your train of thought? What kinds of people coffice?
Since I was already cofficing, we thought we'd shoot a video at Blue Hawaii Lifestyle with some of my coworkers — Aaron Landry (@S4xton), Rick Nakama (@RickNakama) and Ryan Hew (@RKHewesq). If you're curious about cofficing, or just want to know how to do it better, here are some quick tips:
That's just the tip of the iceberg. If you'd like to see more of our discussion with Aaron, Rick, and Ryan, check out HawaiiIRL.com.
If you want to know where to go to coffice, click here.