Hawaii: In Real Life ~ 247 Danceforce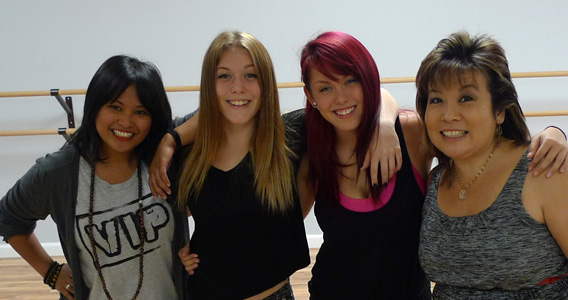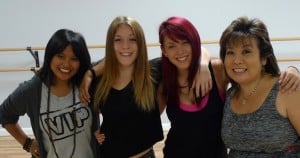 Many people know 247 Danceforce as one of the top dance studios in Hawaii, more so because they've turned out some nationally acclaimed dancers like Mark Kanemura, Gil Duludlao, Yuri Kim, Cole Horibe, and the all-girl group 8 Flavahz, who were finalists in the last America's Best Dance Crew, to name a few.
For me, there have been two barriers to taking classes at 247 Danceforce: One, they are based in Kaneohe, and I'm a townie; and two, their dancers seem so accomplished that I am intimidated to move in their presence. Well, both barriers are a thing of the past (especially the location), because they now have classes in Kakaako's Branch Studios. Branch offers music and voice lessons, so the two studios are doing a bit of an exchange, with instructors from 247 Danceforce coming to town to teach dance, and Branch instructors heading to the Windward side to provide music lessons.
You don't have to be ABDC material to take classes, either — they try to make their lessons as accessible as possible for a wide range of levels. They have classes for children as well as adults; if you want to take dance classes in town, they're offered Thursday nights. Hey, that's tomorrow!
We talked to Kimee Balmilero of 247 Danceforce, as well as two of their instructors, Ti and Tam Rapp (who are also in 8 Flavahz) to find out more about this new partnership and get a little dance demo.
We talked a little more to Kimee and had Ti and Tam give us a virtual dance lesson. That's right, even you can learn to dance! Check out the video, with little tips, and try it yourself at HawaiiIRL.com.
247 Danceforce ~ Kakaako
Branch Studios (Next to Logos Bookstore)
760 Halekauila Street
Facebook
Twitter