Hawaii: In Real In Life ~ Hank's Haute Dogs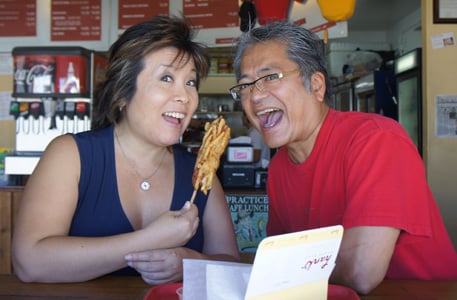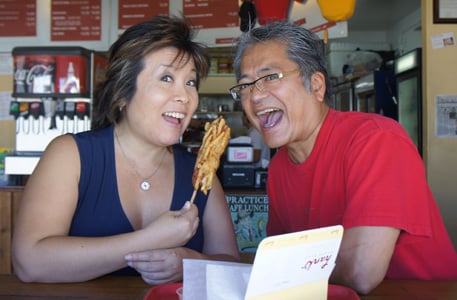 Kakaako is one of the hippest neighborhoods on Oahu, but it wasn't always that way. It was always described as an industrial area, and many of the streets don't have sidewalks. In recent years, it's become a destination — especially for young people — with many great places to eat, work and live.
Hank's Haute Dogs (@HanksHauteDogs) was one of the first places in the area to make a mark as a cool Kakaako spot, almost five years ago. Can you believe it's been that long? Restaurateur Henry "Hank" Adaniya hit the scene with a crazy little hot dog stand offering both classic and unique sausages, with creative toppings and sides. There's no denying that a foie gras dog with duck fat fries and truffled mac & cheese is an amazingly elevated meal for stuff that's supposed to be snack food.
Now that the surrounding neighborhood has caught up to his place's hip appeal, I visited Hank to see what's going on at the shop, what's new on the menu, and the thought process behind his creative dogs.
We also talked story with Hank about his life, his history with hot dogs, the best way to eat a hot dog, some new hot dog ideas, and more. Visit HawaiiIRL.com to see it!