Hawaii Foodbank Program Offers Low-income Seniors Fresh Produce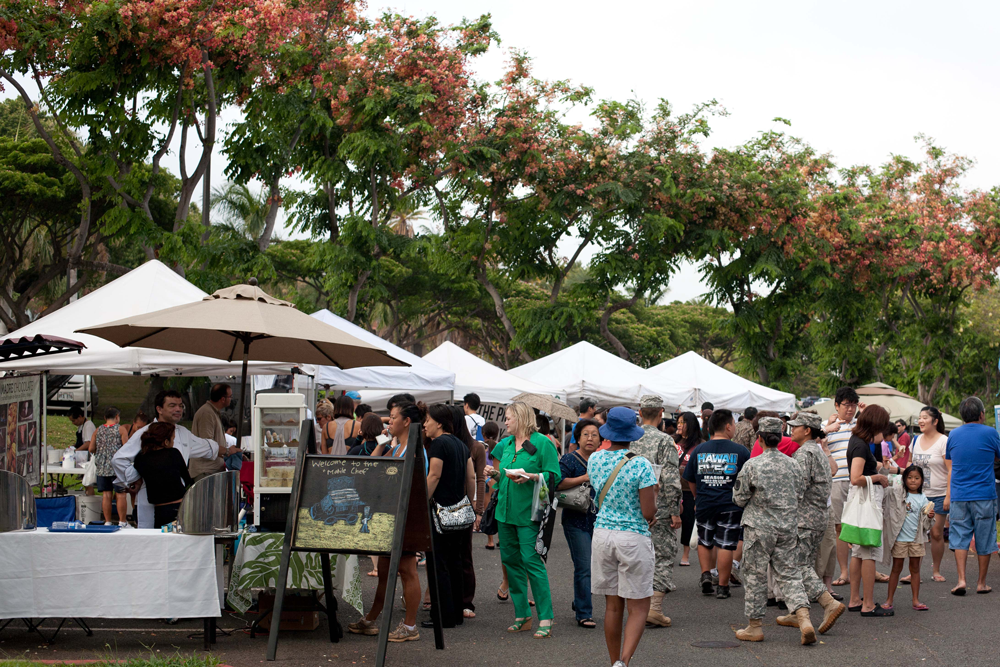 Tell tutu to put down that frozen meal and head to the farmers market with you instead. The Hawaii Foodbank is inviting seniors to apply for vouchers that can be used at select farmers-market vendors across the island.
The program aims to provide low-income seniors with fresh produce and encourage them to eat healthier, while supporting local farms and stimulating Hawaii's economy, says Roxanne Stark, the Hawaii Foodbank director of agency affiliations.
"On Oahu alone, there are 7,428 seniors who need emergency food assistance each year," says Veralynn Kamaka, Hawaii Foodbank agency affiliations assistant. "Because many live on fixed incomes, they struggle to make ends meet, especially at the end of the month when funds or food stamps run out."
Hawaii residents age 60 or older, with an annual household income of less than $24,827 for singles or $34,467 for couples, qualify. The annual program has been made possible since 2006 with the help of the state Office of Community Services and the U.S. Department of Agriculture.
The initiative gives kupuna access to local fruits and vegetables, which can sometimes get expensive. Last year 4,527 seniors were issued vouchers valued at $226,350, according to the Hawaii Foodbank.
Seniors can sign up at multiple locations across the island. Remember to bring proper documentation to verify age and income. For more information, please call 954-7889.
Find certification locations and requirements here.