Hawaii Food & Wine Festival: Cuisines of the Stars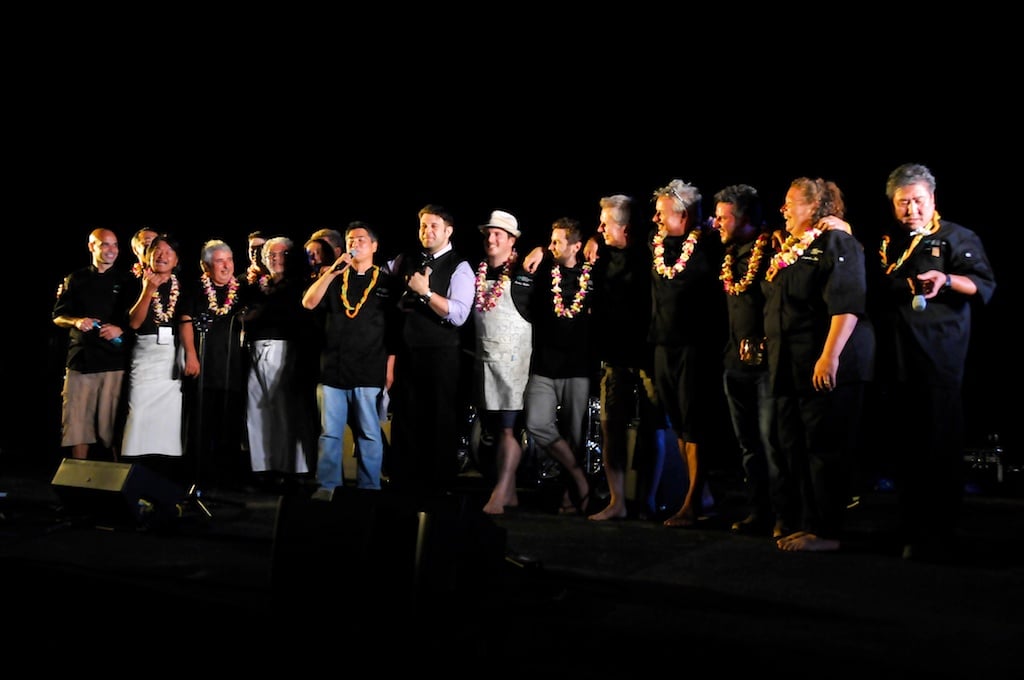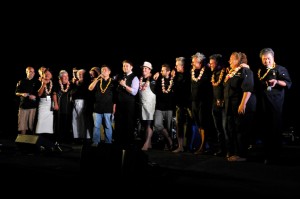 After four days of one fabulous food event after another, what better way to close out the Hawaii Food & Wine Festival than on the beach at Aulani?
Once again, attendees got to taste dishes from an amazing group of chefs, which included Iron Chef Hiroyuki Sakai, Marcel Vigneron, Susan Spicer, Mourad Lahlou and Seamus Mullen. The mood of the event was lively and fun, starting when arriving guest were given cinch bags to carry their shoes in because the event was held on the beach.
Cuisines of the Stars
Performance by Aidan James