Hawaii Food & Wine Festival 2016: The wine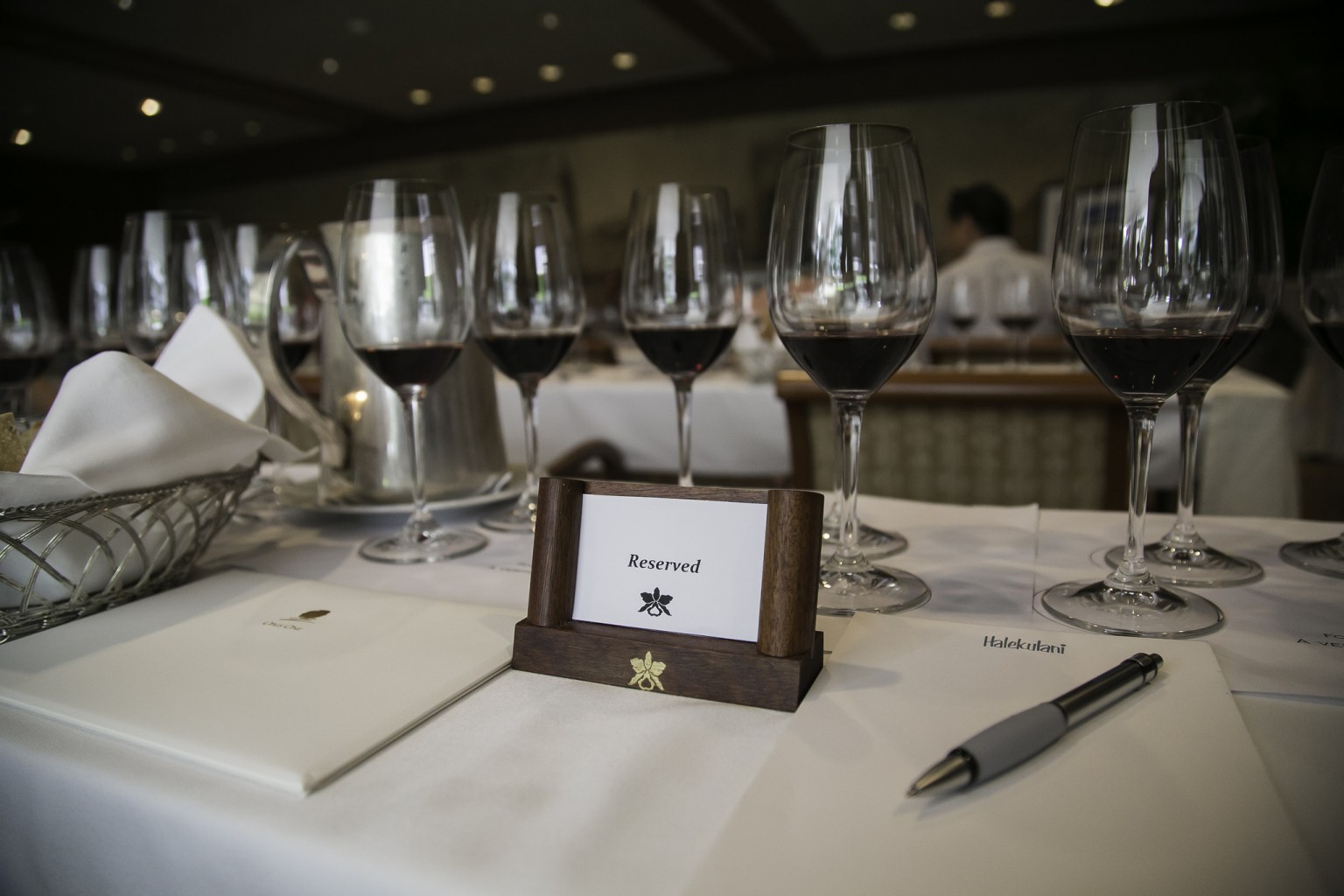 This year's Hawaii Food & Wine Festival has some spectacular once-in-a-lifetime events for wine connoisseurs. Thanks to the generous donation from a private wine collector's widow and the talents of master sommelier Roberto Viernes of Southern Wine and Spirits, there will be more than just the supplementary wine presence at this year's festival.
Two wine tasting workshops featuring rare 1980s Bordeaux vintages and some of the world's best white wine from Burgundy's Domaine Antoine Jobard Meursault vineyard, with Antoine Jobard pouring it himself, should not be overlooked.
In addition to these incredible tastings, you'll be rubbing shoulders with VIPs from the wine world including Jim Clendenen of Au Bon Climat, Rajat Parr of Evening Land Vineyards and Domaine de la Cote Wineries and Matt Duncan of Silver Oak and Twomey Wineries. In fact, the dates of this year's festival were pushed back in part to accommodate some of the winemakers and their harvest season.
Hawaiian Airlines Presents Culinary Flight
Friday, October 28
6 – 9 p.m. (VIP & Priority 5 – 9 p.m.)
Hawaii Convention Center
Buy tickets: $225 – $500
If you love wine, this is a can't miss event. Think 20 of the finest chefs from around the world, plus a wine bar with 20 highly sought after wines from the Pacific Coast.
Masters of Meursault with Antoine Jobard
Saturday, October 29
9:30 a.m. – 11 a.m.
Halekulani Hotel
Buy tickets: $200
Founded around 1860, this family-run vineyard produces some of the finest wines in the Burgundy region, and indeed, the world. This exclusive tasting of 100% chardonnay, limited to 50 people, will feature three wines from the cellars of Domaines Antoine Jobard and Jean-Marc Roulot along with a special selection from Domaine Coche-Dury. Antoine Jobard himself will be making a special appearance for this tasting.
The Rarities Tasting
Saturday, October 29
11 a.m. – 12:30 p.m.
Halekulani Hotel
Buy tickets: $295
Straight from the private collection of a knowledgeable wine connoisseur, this very special tasting is truly a one-time experience.
"It is apparent that this collector was a lover of Bordeaux in the 80's, which was a terrific decade for quality in the region," says HFWF sommelier Roberto Viernes. "It's a rare moment when we are able to taste these kinds of wines. Even as Master Sommeliers, we rarely encounter such a broad collection that allows us to taste such mature and well kept wines."
The Bordeaux, revered for its pedigree and aging ability, is from the greatest of all cabernet growing regions in the world, and these thirty-year-old wines will be an incredible treat. A limited seating of 50 guests will be able to taste Bordeaux from the 1980s, including Angelus, Margaux, Pavie and more, topped off with a pair of incredible Rhone wines from the '90s: Jaboulet La Chapelle and Chave Hermitage.
Sixth Annual Halekulani Culinary Masters Series: East Meets West
Sunday, Oct 30
5 – 10 p.m.
Halekulani Hotel
Buy tickets: $1,000
At this signature annual event, master chefs will take you on a culinary journey to explore the best of both cultures. Through six harmonious courses with exquisite wine pairings, experience the contrast in Eastern and Western culinary techniques, styles and products.
"The wines for this evening are some of the best Cabernets in the world," says Viernes. "Opus One, Joseph Phelps Insignia, Hobel, Grace Family, Morlet Family Vineyards, Blankiet Winery. Extremely limited, highly acclaimed and some of the most sought after wines in the business. This is not to be missed!"
For more information on any of these events, visit the Hawaii Food and Wine Festival website.