How Can Hawai'i Establish Food Sovereignty?
Makana Wilhelm, former education and outreach coordinator at Ho'okua'āina, gains inspiration and explores ideas as she completes a master's in agroecology abroad.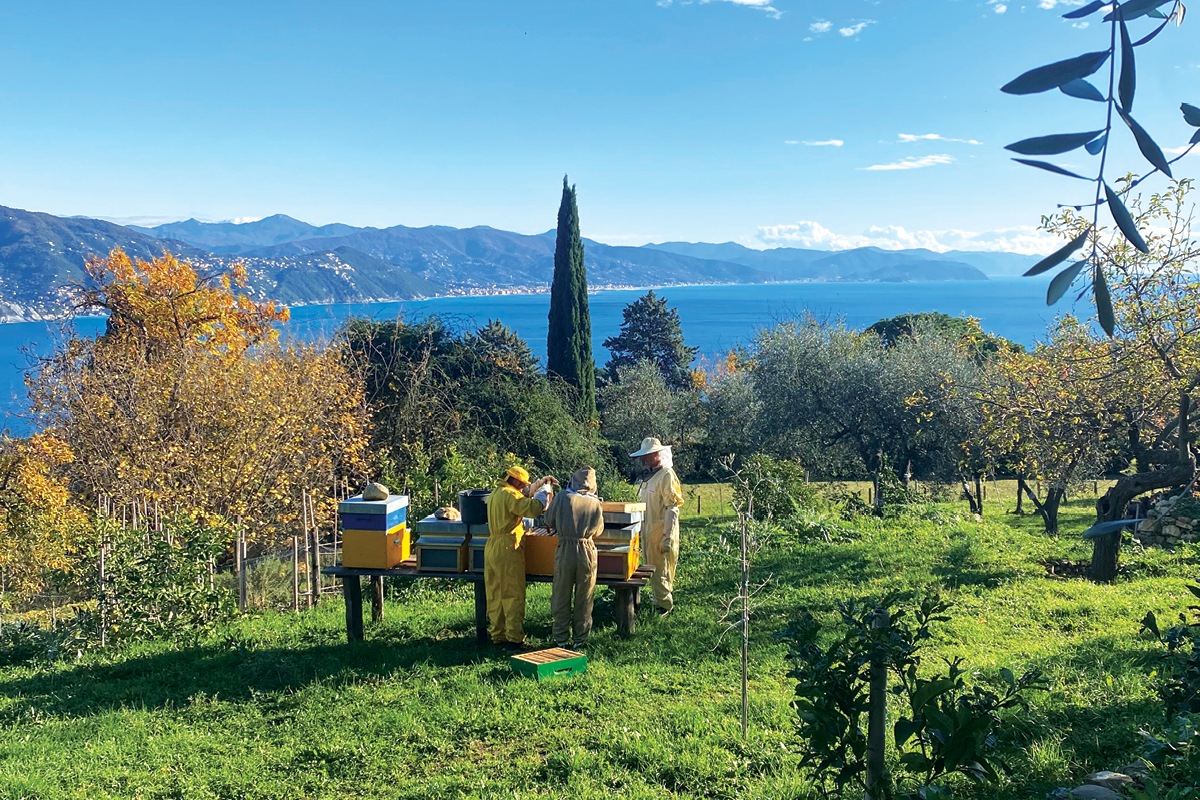 Makana Wilhelm grew up with and worked as the education and outreach coordinator at Ho'okua'āina, a Maunawili kalo farm that her family started to empower at-risk youth and connect them with ancient Hawaiian traditions. Last September, she enrolled in a yearlong master's program in agroecology and food sovereignty at the University of Gastronomic Sciences in Pollenzo, Italy. While food security "aims to ensure the right of every individual to adequate food or to have access to food," she says, food sovereignty "aims to ensure that people have a right to define their own food systems." Here, she reflects on her time in the program so far and what it will mean for her work back in Hawai'i.
---
I thought of this program as a really beneficial knowledge base for back home, with the work that our family is doing, and I wanted to learn more about how to expand different agro-ecosystems throughout Hawai'i. There's this new movement of aloha 'āina activism where people are really looking to engage in growing their food again or reconnecting to 'āina in a deeper way.
It's been really interesting to look at different case studies of how traditional knowledge is preserved [around the world], but I think that Italy really stands out in how it's approaching sustainable agri-food systems and preserving traditional knowledge. It's reflected in the food and the culture and the livelihood of these people. I think that Hawaiians and Italians have a lot in common culturally, with our love for food, fellowship, socializing and talking story.
The next phase of our program, we're spending in a farm community, where we'll learn about different agri-food systems and participate as work interns. So I'm going to Ballymaloe House in Ireland, which is a 300-acre organic farm and cookery school. Darina Allen is the head of the cookery school and is considered the Julia Child of Ireland. There are a lot of parallels between Hawaiians and Irish, too, with the somewhat similar histories and where we are in terms of language and cultural revitalization. Ballymaloe has a well-established farm operation. It's very diverse, and the folks there have created a unique short supply chain for their restaurant and for their community. I'm interested to see ways that we can apply some of these systems back home on our farms and in our communities.
On an ag level, we're looking at the ecology of soil and water and different practices that ensure the perpetuity of resources, so it's shifting away from conventional agriculture into systems that mimic natural ecological functions. We're looking at very specific practices. But then aside from that, we're also looking at social aspects—how to ensure that the agri-food systems that we're creating or working with are also ensuring biocultural diversity, the preservation of language and traditions. And we're looking at governance. How do you break down different governance systems to ensure that your distributions and supply chains are within a local community and that the power is with the local community?
The program has laid a foundation for me to dive into some of these concepts and to figure out how we evaluate where we're at in Hawai'i in order to build upon the foundation that our kūpuna have left and to ensure that our future generations are well taken care of.