Hawaii Food and Wine Festival: tickets on sale now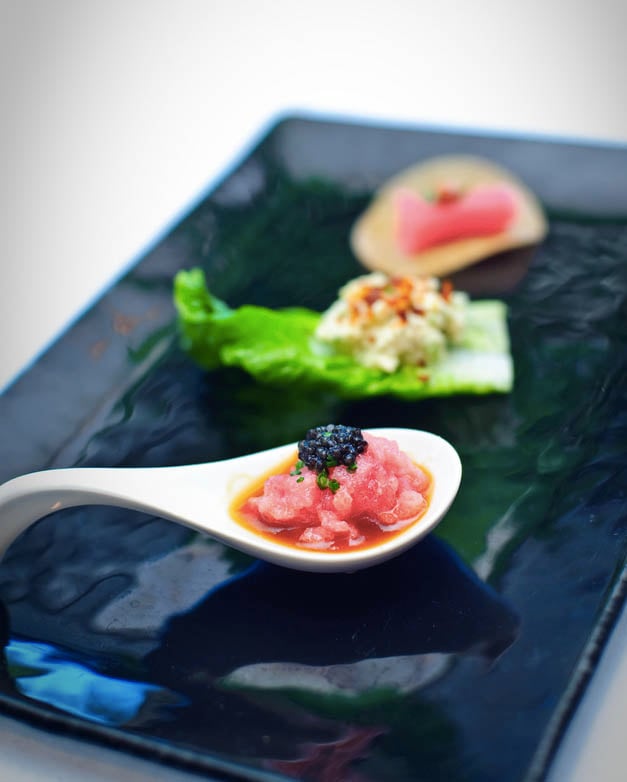 Tickets are on sale now for the 2nd annual Hawaii Food and Wine Festival, September 6-9, 2012, what promises to be Hawaii's most chef star-studded event of the year. Chances are, you've heard of at least one of 58 chefs slated to come, including Roy Choi of Kogi truck fame; Todd English of Olives in Boston and Vegas; Nancy Silverton of Mozza and founder of La Brea Bakery; Christina Tosi the pastry chef behind the cereal milk, compost cookie and crack pie at Momofuku's Milk Bar; Marcel Vigneron, season two's villain of Top Chef; Sang Yoon, chef/owner of Father's Office featuring the "Office Burger," named country's best burger by Esquire.
Some of the events over the four days include:
Halekulani Master Chefs Gala Series: Chefs Who Have Cooked for Presidents and Royalty
Featured chefs: Vikram Garg, Halekulani; Hubert Keller, Fleur de Lys, San Francisco; Nobu Matsuhisa, Nobu; François Payard, Payard, New York; Michel Richard, Michel Richard Citronelle, Central Michel Richard, Washington, D.C.; Tetsuya Wakuda, Tetsuya, Sydney; and Alan Wong, Alan Wong's, Hawaii.
Friday, September 7, 6 to 9 p.m., $1000
Venue: Halekulani
Paradise Lost, Then Found: The evolution of the classic Hawaiian cocktail
Join mixologists Julie Reiner and Francesco Lafranconi for an event that promises to expose the "beauty of the Islands and cocktails as they were truly meant to be," versus the "mass-produced industrial swill" we call tropical cocktails now.
Saturday, September 8, 11 a.m. to noon, $75
Venue: Halekulani
From Farm to Table: A Makahiki Festival
More than 20 celebrity chefs pay tribute to the Hawaiian harvest season. Some of them: Josef Centeno of Los Angeles' Lazy Ox Canteen, Todd English of Olives and Ron Siegel of Parallel 37 in San Francisco.
Saturday, September 8, 6 to 9 p.m., $200/person
Venue: Hilton Hawaiian Village
Streets of Fire: Roy Choi's Tacos and Tequila
Roy Choi dishes out his tacos alongside tequila cocktails.
Sunday, September 9, 10 p.m. to 2 a.m., $150/person
Venue: M at Waterfront Plaza
Prices go up after August 15. Visit hawaiifoodandwinefestival.com to see the full event details.