'Hawaii Five-O' Recap: 'Ua Nalohia'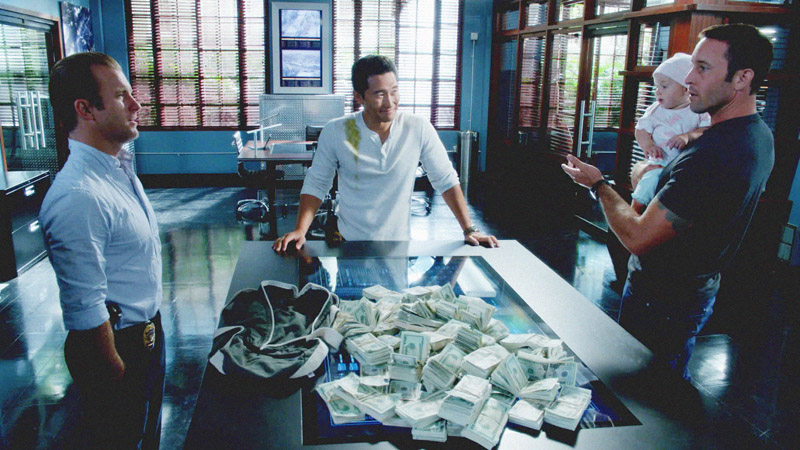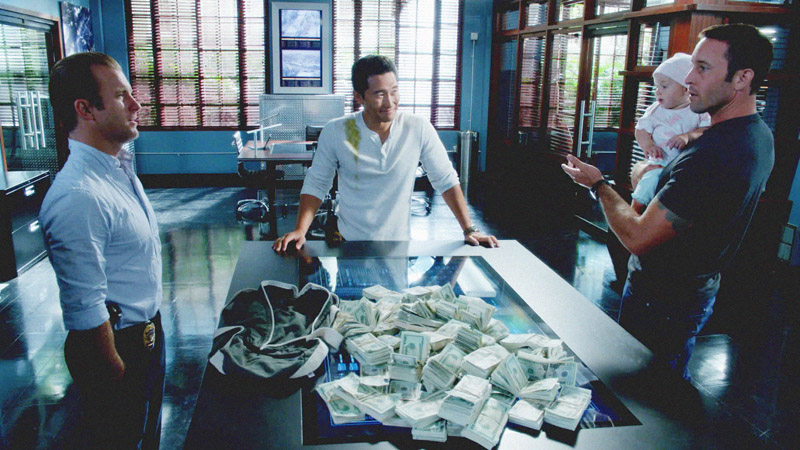 Wow, after some initial doubts I'm starting to think that the show's move from Monday to Friday nights was a great decision after all. Ratings have been consistently good, but more importantly, the writing has definitely improved. Already about a third into Season 4, the high entertainment level of each episode along with the pacing of the season's overall story arc have been a very welcome positive.
In this week's episode, "Ua Nalohia," the 5-0 team investigates the murder of an undercover ATF agent while playing "Three Men and a Baby" with McG's sister's newly adopted baby. It sounds like the kind of silly scenario that plagued much of Season 3, but this time, the writers successfully combined the drama of the investigation with the humor of the guys taking care of the infant. Glad to have you back, 5-0.
Here's this week's look at The Good, The Bad and The Ugly.
The Good
The episode's opening shot of Catherine getting dressed in some sexy black stockings made me think of the TV show "Silk Stalkings" from the '90s. Now that was a great TV police show.
That tussle between Catherine and yakuza boss Kuroda (Brian Tee) in the restroom was fun to watch. Reminded me of a similar scene in "True Lies." But now that Catherine has all the information she wanted from him, does that mean he's off the show? That's too bad.
Speaking of Catherine, I didn't care much for her character at first, but she's definitely grown on me. The writers have done well in fleshing out her character and have finally made her have some meaning beyond being McG's booty call and information gatherer. I welcome her official addition to the 5-0 team.
The same goes for Taryn Manning as McG's sister, Mary. I never understood her purpose on the show, but after watching Manning in the Netflix series, "Orange is the New Black," I have newfound respect for her as an actress and look forward to more of her appearances.
Guest star Alvin Joiner Xzibiting some fine acting skills as bad guy Dekker.
"How's your girlfriend look in black?" – Dekker threatening to kill McG. Pretty good, actually.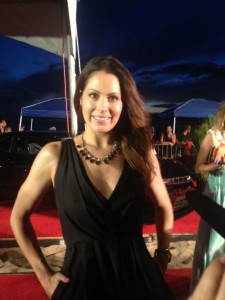 "Shouldn't you be celebrating in a donut shop by now?" – Dekker to McG and Danno. The cops and donuts jokes never get old. I bet cops all around the nation avoid going into donut shops no matter how badly they want one, just to avoid falling into that stereotype.
"It's good to have you back." – McG to Charlie Fong. It sure is! We all love the Fonger!
"We're gonna need more guns." – Chin Ho to McG in a gunfight. I felt like this was a little nod and wink to the famous line from "Jaws."
The Bad
What was the point of Catherine taking one of her shoes off and leaving it on the ground like it was a trail that lead to her when she was standing just four feet away?
Can we please see Chin's love interest Leilani for real next time instead of just via text? Speaking of Chin texting, a guy smiling that wide while he's texting someone is a dead giveaway that they want to hook up with that person they're texting. Go get em Chin!
The ATF agent who went undercover as a surfer named himself Bryan Carpenter. Really? Sounds more like an attorney's name.
Um, what the hell was "Splash" lady doing in this episode? That was a really weird guest appearance.
I said it last week and I'll say it again. Please bring back Grace Park.
The Weird
Whenever I see any scene take place in a coffee shop, I always imagine that Pumpkin and Honey Bunny are sitting in a booth somewhere plotting a robbery.
The 5-0 team visits the Honolulu Zoo where they show some elephants and lions. Elephant goes toot. Lion goes roar. What does the fox say?