'Hawaii Five-O' Recap: 'Mea Makamae'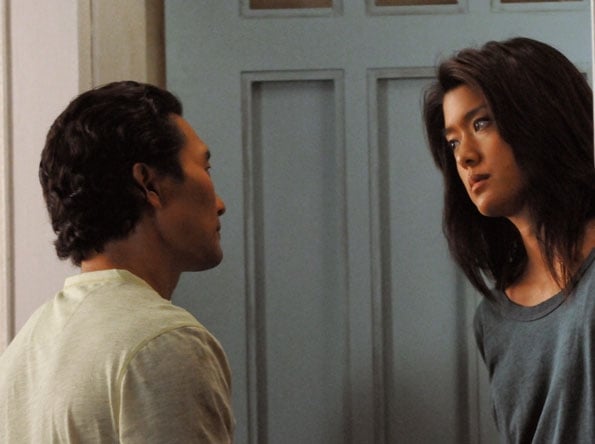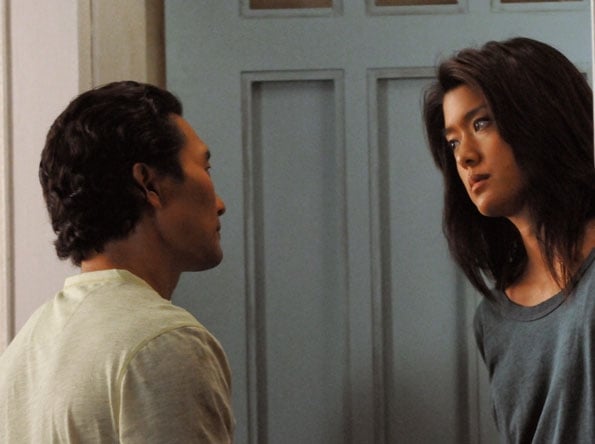 It's been an up-and-down season so far for "Hawaii Five-0." Episode 1 did a great job of reuniting fans with the beloved cast after a long hiatus. Episode 2 was a silly game of cops playing cowboys, while Episode 3 featured terrific action. Episode 4, "Mea Makamae" followed the pattern with another forgettable episode featuring McGarrett going scuba diving, Danno getting a hot love interest and Kono rolling her eyes. Here are the Good, the Bad and the Weird for Episode 4.
The Good
McGarrett knows the shrimp truck's three basic flavors.
You can remove the skin from a body part after soaking it in water for 24 hours. Cool.
Bishop Museum on TV.
"One day you're the king of the ocean, the next you're hanging from the ceiling with kids staring at your private parts." – Danno
OMG Museum Lady is a hottie. More please.
My favorite sushi restaurant Sushi Sasabune gets a shout out. They even mention the omakase menu. Loved it. Writers definitely did their homework on that one.
Aloha Maid iced tea — my favorite flavor!
Danno goes after girls like I do — doing them favors, stalking them on Facebook, then showing up at their work place unexpectedly to ask them out. How come he looks cool doing it and I come off creepy?
The last scene had a strong Michael Bay vibe. The military, the music, the camera angles. Loved it! Yes, I admit I'm a Michael Bay fan. Please don't hate me.
The Bad
The plural of "keiki" is not "keikis." Kamekona should know that. Or am I wrong? Or was he infusing slang?
5-0 asking for a lot of favors this episode. Why don't they do some of their own legwork?
Speaking of which, McG's Navy lady friend is a convenient plot device for the writers. Whenever something is too difficult or impossible to investigate, ask her to track it down because she'll have all the answers. Too bad it looks like she's gone now.
Punahou lab guy apparently is an IT expert as well.
Has anyone ever found shipwrecks in our waters? I've never heard of it.
Kono makes her first appearance 28 minutes in — way too late.
This episode sorely lacks action.
Why is Peter Fonda slumming in this episode?
Chin – Worst liar ever. "Can you find out who was hacking my account?" "It was from your cousin's house." "Oh yeah, yeah, that was me! Where is my head?" Uh-huh.
When did the shrimp mochi turn into shrimp ice cream? Or was it shrimp mochi ice cream?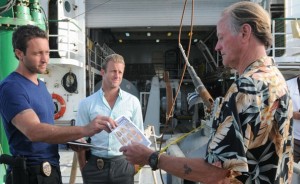 The Weird
Patty Duke guest starring as the woman with Alzheimer's. Not weird so much but interesting that her son is Sean Astin, who starred in "The Goonies," of which there was a strong influence in this episode.
McG's Navy lady friend put the plumeria in her right ear. That should've been a sign to him immediately that things weren't going to work out. As I've been told, right is "alright" and left is "left over." So the flower in the right ear means she's still available.
"Doesn't look like Remo Julian will be giving us any answers." — Danno, upon seeing Julian's corpse. Reminded me of my favorite line from "Rush Hour 2" when a bad guy fell out of a building — "Damn! I guess he ain't gonna be in 'Rush Hour 3'!"
Favorite Tweets
"Give that kid a hand!" — @wilburwong
"TC is the chopper pilot" — @loafers
"I remember when I used to think the Baldwins were hot. YUCK. I just threw up a little in my mouth." — @emihart
Next week's episode looks pretty good with Kono going rogue and getting shot. I can't wait. See you all then!