'Hawaii Five-O' Recap: 'Kahu'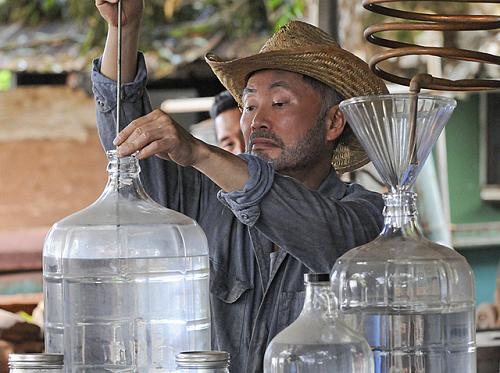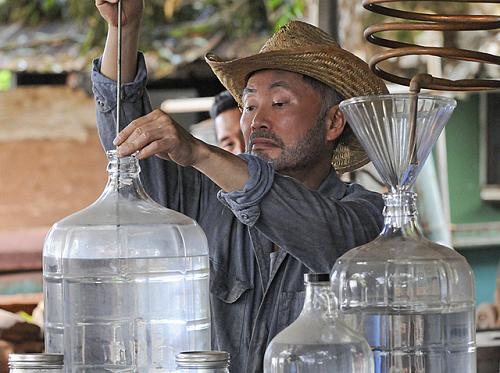 Just like the cowbell, we could all use more George Takei. Best known for playing Sulu on the original "Star Trek" series, Takei guest starred as Chin Ho's uncle who knows the secrets of the local moonshine business. After seeing all of CBS' plugs of his appearance, I was expecting (hoping) for more, but alas, he was limited to a single scene. I've never been a fan of the "Star Trek" TV show, but Takei has been able to remain relevant in pop culture as a supporter for gay rights and also by appearing on "The Celebrity Apprentice." Social media fans will also know him for his Facebook page, which features endless humorous photos and insights.
Unfortunately besides Takei's guest appearance, there was nothing much else memorable about this episode.
Here's my look at this week's The Good, The Bad and The Weird.
The Good
McGarrett taking Catherine on a date to Rainbow Drive-In. The iconic restaurant finally gets its long overdue shout out on the show. I was just upset that Catherine didn't think it was "special" enough of a place for their date. Blasphemy!
"All you haoles speak the same language." – Kamekona. "You mean English?" – Danno.
"I still have two days of leave." – Catherine. And I am now counting the days.
At least this episode attempted to inject some Hawaiian culture into the script. Chin Ho called someone a "lolo," and there were also explanations of what an imu and ti leaf were. More of this please!
As mentioned earlier, I loved Takei's scene. Of course, it helped that his character was named Uncle Choi. But besides that, I enjoyed his attempt at a pidgin accent. It wasn't perfect by any means, but it did make me laugh. Not in a derogatory way, but in a way that appreciated his sincere effort to get it right.
"Bruce is good peoples." The hunter guy added an unnecessary "s" to his noun, so you know he's local. But then again, the more I heard him speak, the more he started to sound Hispanic.
The Bad
You know the carjacker was a legit gangbanger because he held his gun sideways. The clichés never end on this show.
The kid's dad didn't come home at night and isn't answering his cell, so he broke the window of the police station to get help? How about just walking in the front door and asking nicely? It was a very poor attempt to portray the kid as "misunderstood."
Speaking of the kid, sorry, but he was a terrible actor.
Why did the writers feel the need to have characters point out everything that was just shown on screen? I really despise being talked down to like that.
Regarding the extras who appear week to week, doesn't it appear that the darker your skin, the less affluent you are? Crime occurred in Kahala or in town? Gotta be the haoles involved. Crime happened out in the boonies? Gotta be the brown folk. Not to mention the Asians besides Chin and Kono being a doctor and lab analyst. Would be nice to see the writers mix things up a little once in a while. Just sayin'.
Watching Catherine watch the kid and open a can of whoop ass on the murderer, all I could think was, "That could have just as easily been Kono doing the same thing." Was Kono even in this episode?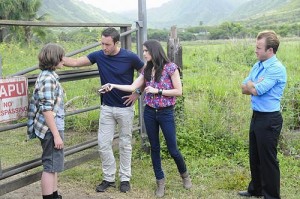 The Weird
"Blame it on the Jets. Fumbling away the game on the final possession." – Kamekona. The Monday Night Football game between the Jets and Titans ended exactly in this fashion just a few hours before airtime. Now that is freaky!
Do any homes in Hawaii have basements? I was always under the understanding that they don't.
There's nowhere to go to dinner in Hawaii wearing a tuxedo. Unless you're gonna be a waiter at Hy's.