'Hawaii Five-O' Recap: 'Aloha. Malama Pono'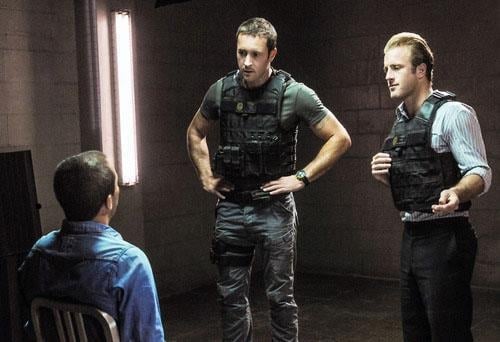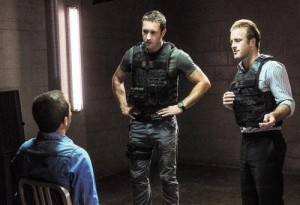 Now why couldn't all of Season 3 have been like this? After a lackluster, unfocused third season, "Hawaii Five-0" ended with an intense thriller of an episode with the departure of one main character along with the return of a couple potential new regulars. It was an hour-long thrill ride with a cliffhanger that certainly has my interest piqued for Season 4.
Here's a look at The Good, The Bad and The Weird from the Season 3 finale.
The Good
That was a great pre-credits opening scene. Kono's on the run and McG and Danno are trying to hide her from the police. I'm already invested in this episode.
So nice to see Dennis Chun appearing more frequently in the show. I really do hope he can become a series regular. Kamekona is nice, but it would also be great to see a local actor in a role besides comic relief.
Love to see Fong out of the lab. And did you see that stink eye he gave to Adam? Science boy was ready to throw down against Yakuza man if he had to.
I've never really been impressed by Daniel Henney's acting in his previous roles, but I have to admit that he made a pretty good bad guy on this show. Too bad he's dead now.
Welcome back Ms. Autumn Reeser! Does your return mean a regular role next season as Danno's love interest? I hope so.
The same goes for you Nurse Leilani.
Just a great episode all around, despite a few flaws (see below).
The Bad
Who the hell is Billy Harrington? I felt like I was watching the movie "The Room," where they randomly introduce characters into the story.
Kono is wanted for murder, yet not a single cop is tailing her ex-Yakuza boyfriend.
"You're a good friend." – Kono to Fong. Ouch. Those words from the cute girl you're crushing on hurt deep. Real deep.
Ugh. So they're gonna drag out this Wo Fat / Mama McG connection even longer? Just spit it out already.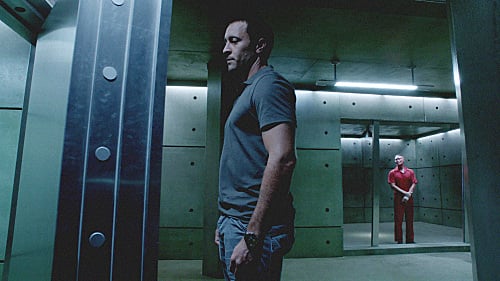 The Weird
Catherine looked back at random character Billy Harrington as he walked away. Sorry McG. That means she's got the hots for Billy. Looks like no more military mambo for you.
Man, Wo Fat is messed up! Looks like Two Face from Batman.
And speaking of Wo Fat, who else was expecting him to quote Hannibal Lecter and tell McG "Quid pro quo, McGarrett!"
Well, that's it for Season 3 of "Hawaii Five-0." I'd like to sincerely thank all of you who read my episode recaps and for your comments on our website as well as Twitter and Facebook. See you all back for Season 4!