'Hawaii Five-0' takes over Alakea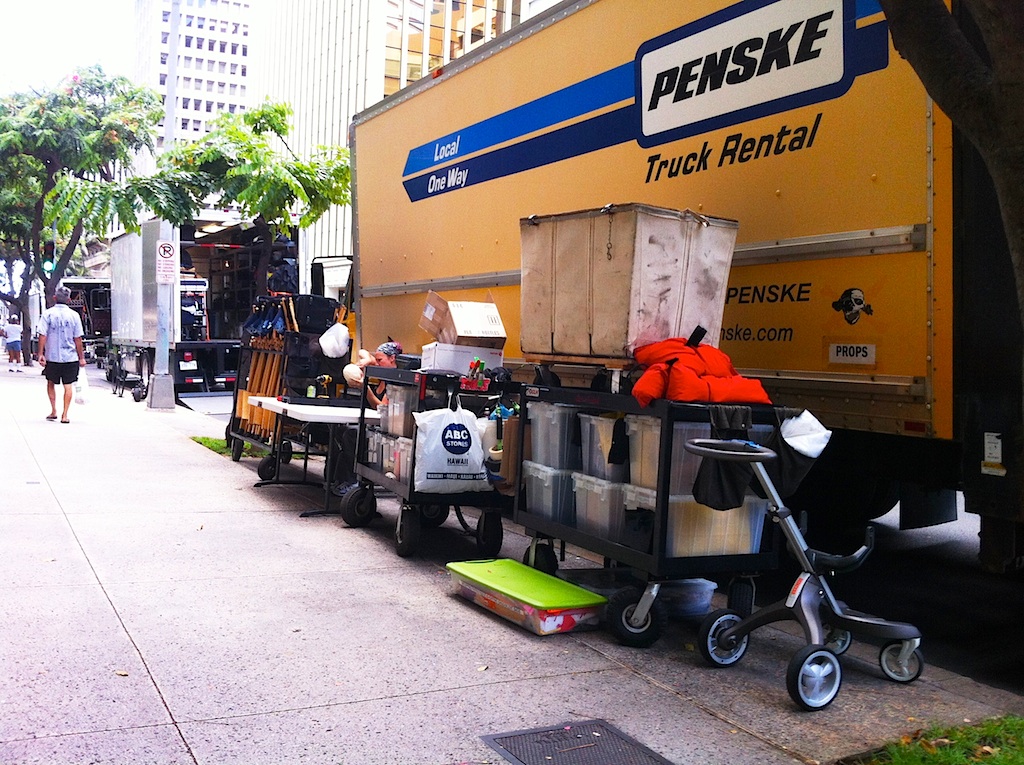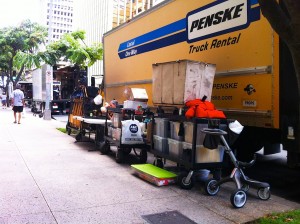 This morning, on the way to the bus stop, I saw a row of production trucks parked on Bishop Street. I crossed over to Alakea Street, and sure enough, "Hawaii Five-0" was shooting a scene. Traffic was shut down for five to 10 minutes at a time to shoot a car being chased by two police cars.
My bus was delayed an hour, but I didn't mind since I was able to get a prime seat to watch the production crew at work.
Here's a short video I shot of the action.