'Hawaii Five-0' Season 6 Sunset on the Beach premiere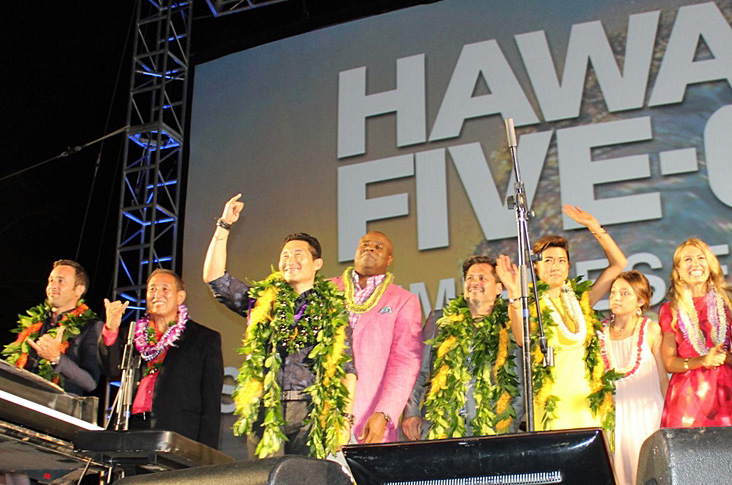 Extreme humidity and heavy morning rain didn't stop thousands from attending the "Hawaii Five-O" season six premiere at Sunset on the Beach on Saturday. As emcee Billy V. told the crowd, "It seems to be raining everywhere on the island, except in Waikiki."
A majority of the cast came out to celebrate the season opener, including Alex O'Loughlin, Daniel Dae Kim, Grace Park, Ian Anthony Dale, Jorge Garcia, Chi McBride, Taylor Wily, Teilor Grubbs, Dennis Chun, Shawn Garnett and Sarah Carter. Even after six seasons, fans gathered from the night before to reserve a good space along the red carpet where once again, in terms of fashion, we spotted a bunch of winning designer looks. Park chose Versace again and looked stunning, O'Loughlin rocked a Gucci suit, and Kim looked super sleek in Valentino. Even the post-show performer, John Ondrasik of Five For Fighting went for the designer vibe wearing American designer John Varvatos.
The episode began where last season ended, Kono's and Adam's wedding celebration. But trouble is still looming around the corner. Oh, and there were pirates, treasure, and tons of action. No spoilers here, but you can see for yourself; the season six premiere airs on CBS on Friday, Sept. 25.
Here's a look at the our favorite party pics and red carpet moments:
Scenes from the red carpet – video by Melissa Chang
'Hawaii Five-0' Season 6 Sunset on the Beach premiere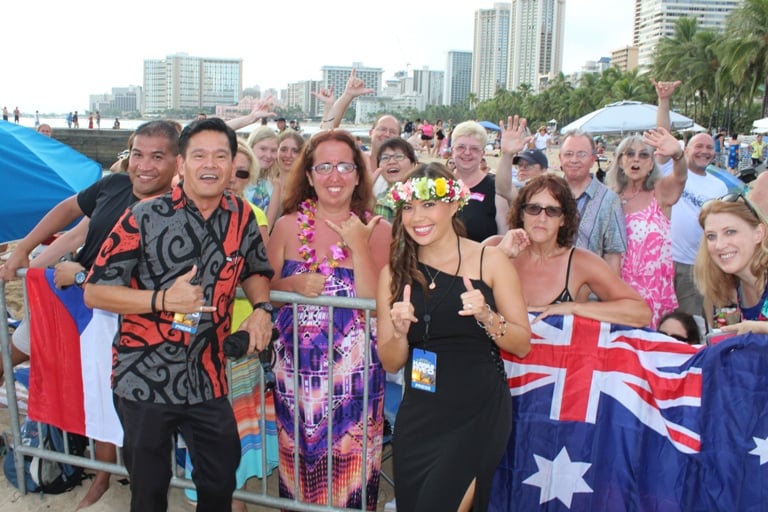 'Hawaii Five-0' Season 6 Sunset on the Beach premiere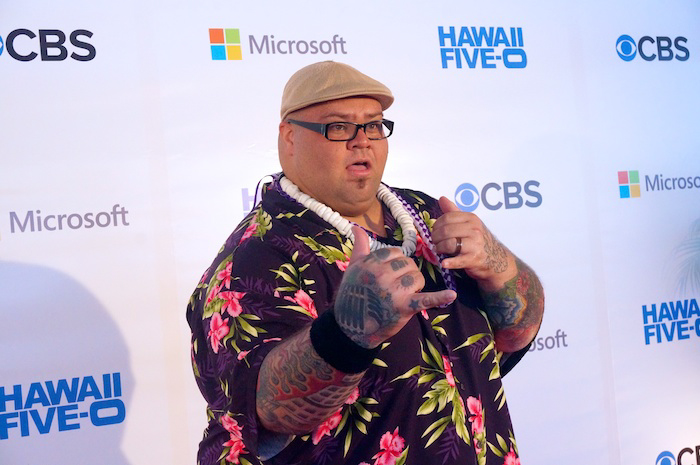 Here's a video of Five for Fighting's John Ondrasik performing his song, "All for One," live on stage at the premiere.