'Hawaii Five-0' Recap: 'I Ka Wa Mamua'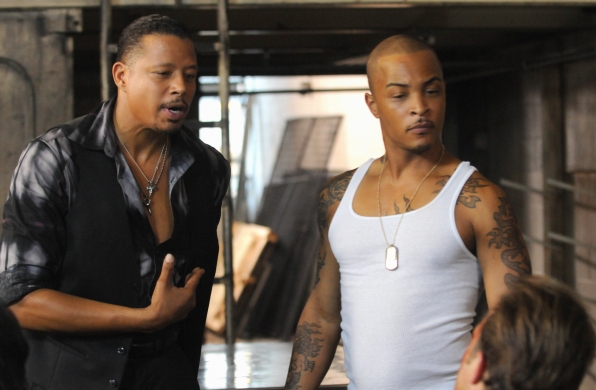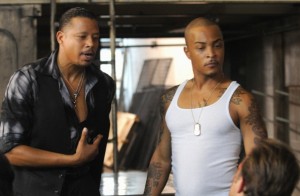 Now that was an entertaining episode.
Audiences got to learn a little about Danno's past in New Jersey on a fateful day in 2001 and also where his daughter Grace got her name. All of this while the 5-0 team hunted down a terrorist group from the Middle East attempting to take out the entire military power of the Pacific in one sweep. Much credit for the success of this episode goes to Scott Caan for his tough, yet touching, performance and also to director Sylvain White for putting it all together in a cinematic way.
Here's this week's look at The Good, The Bad and The Weird.
The Good
Scott Caan's performance. He shows what he's capable of when given some meaningful scenes and not acting as McGarrett's sidekick. I hope they give Chin Ho and Kono these types of feature episodes in the future as well.
The opening scene with the shots of New Jersey reminded me of the credits sequence from "The Sopranos." That's definitely a good thing.
McGarrett tells Danno he has a "Chewbacca chest."
Direction by Sylvain White. The director of "The Losers" does a great job displaying both bleak, urban New Jersey and tropic Hawaii and also channels a little bit of Michael Bay's military glorifying style during the Fort Shafter scene. Well done.
"Your mother gave it to me." – New Jersey perp responding to Danno's question of where he got the big wad of money. Classic Jersey humor. At least, as I've learned what Jersey humor is like from decades of movies and TV shows.
Nice shout out to Hank's Haute Dogs.
The Bad
I like Terrence Howard, but I kind of felt like he was slumming it by appearing on this show, especially playing a low life thug. For hip-hop artist T.I. however, his performance as Thug #2 was very convincing. After all, art imitates life. Or is it the other way around? In any case, not a stretch for him.
McG's stuntman and Alex O'Loughlin landed on different legs when jumping over a car during the opening chase. I know I'm nitpicking, but that's just the OCD in me speaking out.
The timelines established in "Hawaii Five-0" are never realistic. We learn that nine hours before chasing a terrorist through Waikiki, Danno was shopping for a dress with his daughter. After that, he visits a destroyed house in Liliha, the 5-0 HQ for an autopsy report, a terrorist hideout in Waipahu, a military ceremony at Fort Shafter and finally back to Waikiki. So the 5-0 team was able to fit in all of that running around including an investigation at the burnt house, autopsy tests and defusing a bomb at Fort Shafter during that nine-hour span and Danno was still able to get to the school dance in time. Don't think so.
That terrorist guy blew himself up while building a bomb? Really? Obviously wasn't the right guy for the job.
Speaking of the stupid bomb terrorist, why'd he have to be in Liliha? That's where my parents live. Now I'm going to have to worry about possible terrorists destroying my parents' neighborhood. And Liliha Bakery.
As much as I liked this episode, they've already used the 5-0 guy trapped by a bomb plot device with Chin Ho in Season 1. Who's next? I say Kamekona. I want to hear him bust out the pissed-off pidgin.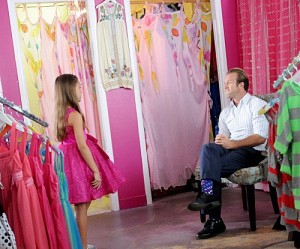 The Weird
McG and Danno started chasing the terrorist in residential Waikiki and suddenly show up in urban Downtown. Did they just run through a Stargate?
When McG asked Danno to continue his Jersey story, I felt like he should be singing, "Tell me more, tell me more" like they do in "Grease."
Do father/daughter dances really exist? If so, doesn't seem entirely appropriate. What about the girls who are raised by single mothers or whose fathers are away in the military or work evening jobs? When do they get to wear expensive party dresses and dance to bad pop songs?
Danno was told not to move once the bomb was revealed. Yet it seemed like the bomb was only detecting him with a single point laser at his chest. I think it would have been okay if he lowered his arms. Not as dramatic though I guess.