'Hawaii Five-0' premiere at Sunset on the Beach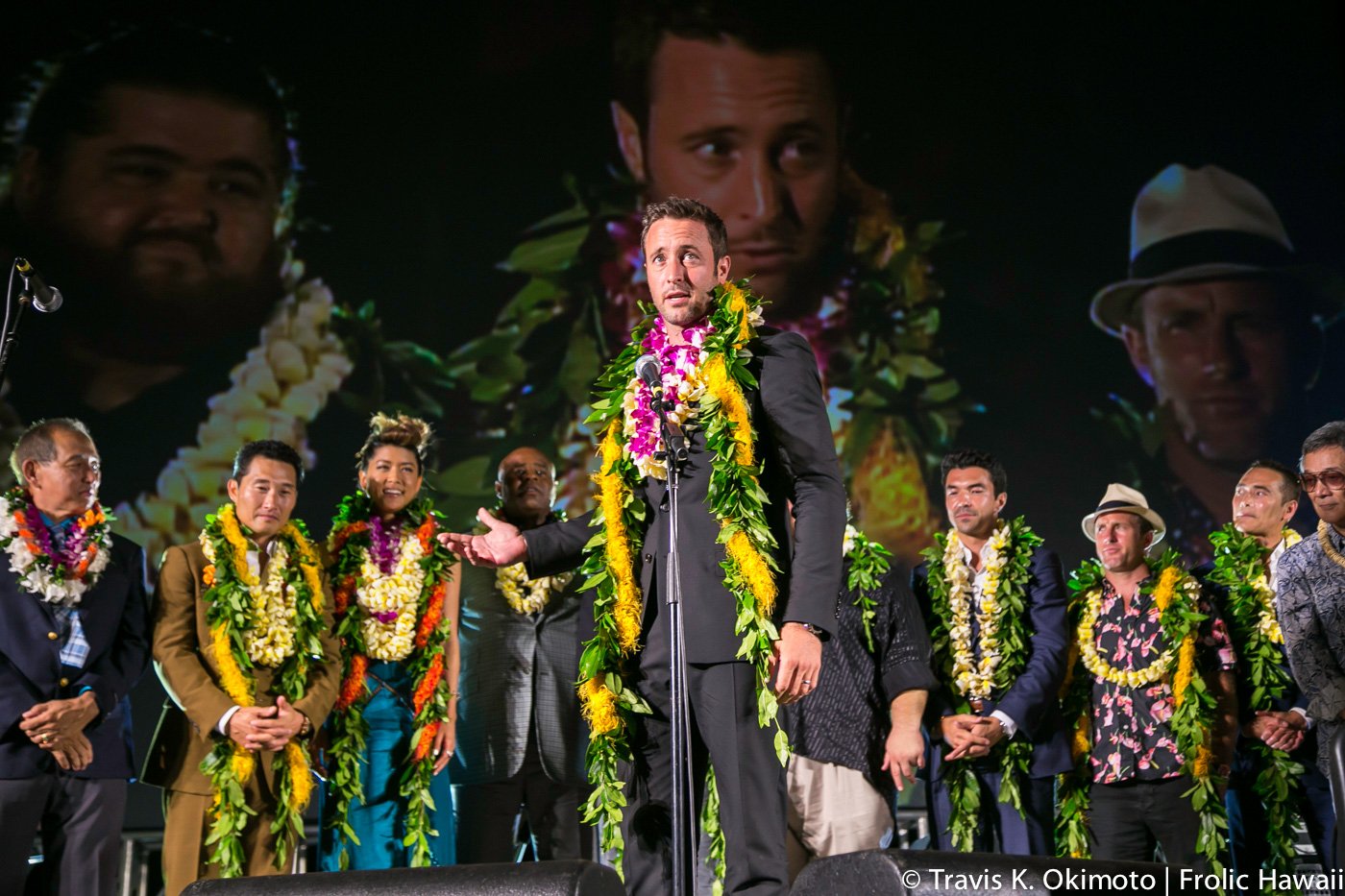 Thousands turned out for Saturday's Season 5 premiere of "Hawaii Five-O" at Sunset on the Beach in Waikiki, with the full cast in attendance.
As in years past, the stars of the hit CBS series made their way down a red carpet, including Daniel Dae Kim, Grace Park, Jorge Garcia, Scott Caan, Alex O'Loughlin, Mark Dacascos, Teilor Grubbs, Ian Anthony Dale and Taylor Wily. Before the screening of this season's premiere episode, the actors, along with executive producers Roberto Orci and Peter Lenkov, thanked fans for their continued support. After the screening, the band Bush, led by Gavin Rossdale, took the stage.
In terms of fashion, we spotted everything from Versace (Park) to Christian Dior (O'Loughlin) to Missing Polynesia (Wily). I even got the skinny from the sometimes elusive Caan, who told me he was wearing a Gitman vintage shirt.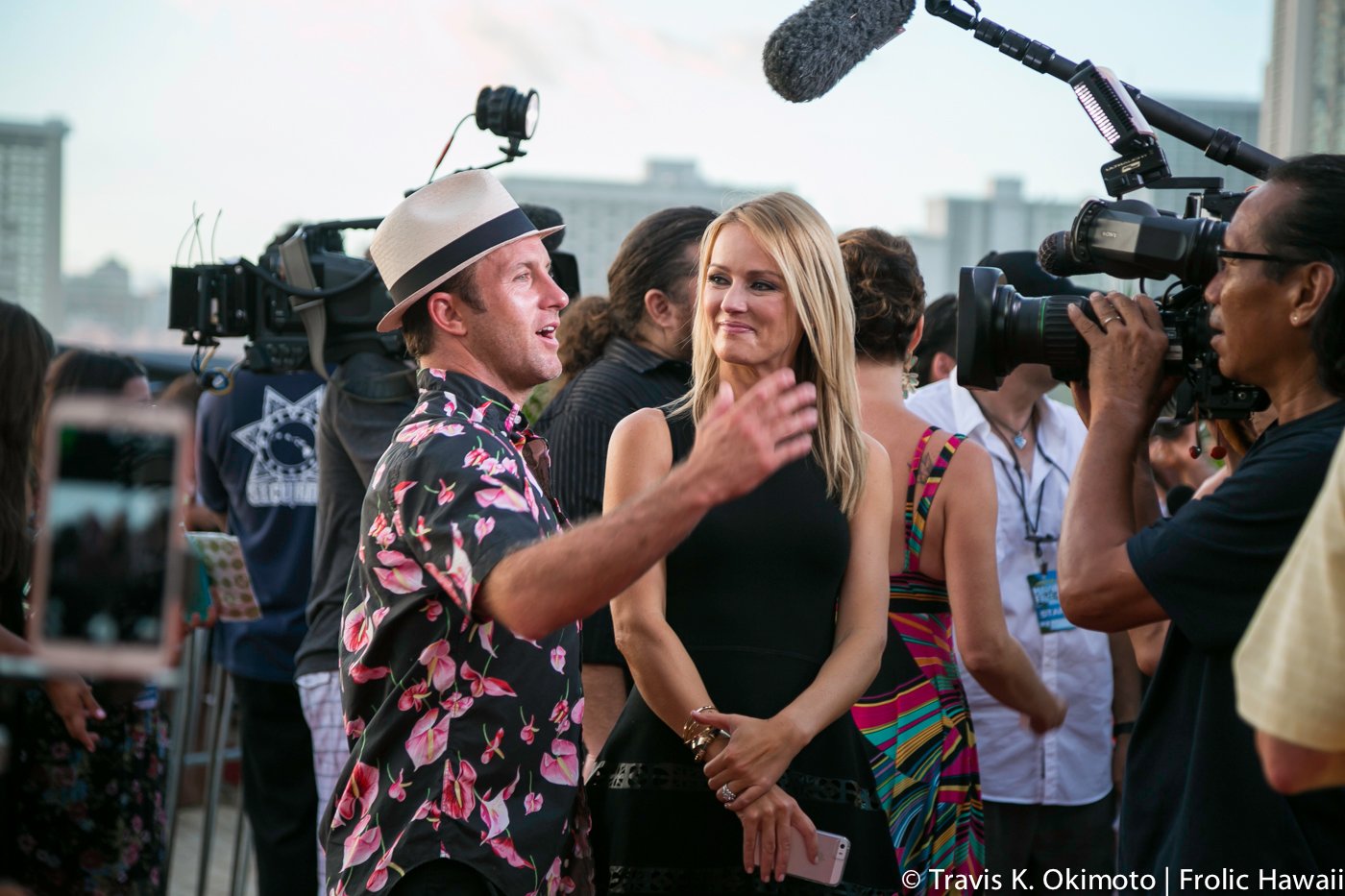 A brief recap of the 100th episode: It began with an awkward therapy session and a flashback. The bro-mance is not over, but McGarrett and Danno are in partner's therapy, working out a few issues. McGarrett even explains why he's always the one to drive. Now on to the action… I'm so glad Jerry Ortega, played by Garcia, is back and he's taking on a drone, actually a fully loaded drone that's threatening the lives of Honolulu residents. I won't give away too much, but it's an adrenaline-filled episode that's fun to watch. Mini spoiler: Kono, played by Park, is definitely getting closer to Dale's character, Adam Noshimuri. Something big is coming up in that relationship; I can feel it.
Here's a look at the overall event, and some red carpet fashion:

Red carpet looks
"Hawaii Five-0" red carpet fashion