'Hawaii Five-0': 'Hai'o'le' (or how Grace Park says 'haole')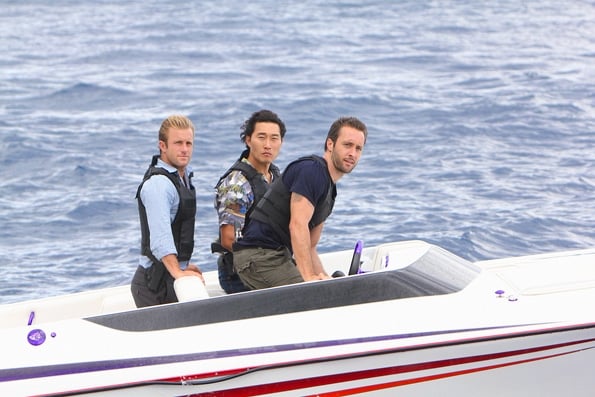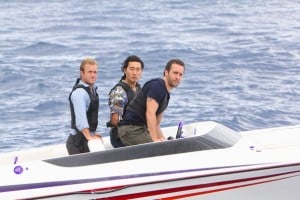 I'm so glad the second season of "Hawaii Five-0" is here. I watched every episode last season, loving that the islands were being shared on a national level. That, along with the great action, eye candy for both guys and girls, and the inevitable misrepresentations that we can all poke fun at make this show a must-watch for me.
So join me this season as I recap The Good, The Bad and The Weird for each episode. I'll also be sharing my favorite tweets from the night. (Warning — spoilers ahead)
• Terry O'Quinn back on TV. Love the Locke!
• More local-looking locals. The background extras actually looked like people who live here.
• The opening credits never get old. That theme song is a classic!
• Hawaii looks absolutely gorgeous, even the stinky Ala Wai Canal.
• "He'll be fine. I trained him." — Joe White
• "Zip it Kermit!" — Danno
• William Sadler is back as McGarrett's dad. He didn't have any lines, but I've liked this guy since he played the villain in "Die Hard 2: Die Harder." More please!
• Grace Park kicking Egan Inoue's butt.
• More of Wo Fat this episode, always a good thing. I was getting kind of annoyed last season when they'd show him in just one brief scene each episode.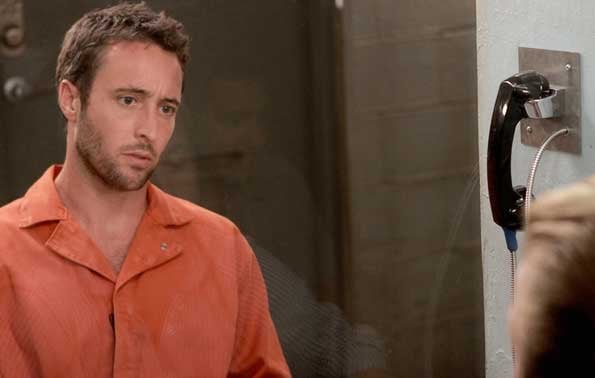 The Bad
• Pushups in jail is so clichéd. I wanna see somebody doing crochet while in jail.
• Love Scott Caan, but can he deliver a line without clasping his hands together and leaning to the side?
• That annoying CIA girl is back. I never liked her, and now it looks like there's good reason not to.
• "Who's this how-lay?" — Kono. The worst pidgin on the show ever, and that's saying a lot. Come on, Grace. You can do better than that!
• Cherry shave ice? Who orders cherry flavor?
The Weird
• A black lieutenant governor. Don't get me wrong, I love the minority representation, but does Hawaii have any black politicians? I can't think of any. Wished they cast someone more regionally appropriate.
• Whoa, Masi Oka in the opening credits now. Not really a fan, but we'll see how he pans out. He wasn't bad in today's show. Plus, it's kind of funny that a Japanese actor is playing a doctor named Bergman who lives in Kalihi with a roommate. I guess they don't pay well at the city morgue.
• That hidden camera must have a super massive memory card.
• How come toxic chemicals are always green?
• Is that Tony Jaa as one of the bodyguards?
Favorite tweets
• "Took just one episode to clear McGarrett's name. Unlike LOST which takes a year clear up anything, #H50 takes one night" – @atmarketing
• "That little camera in the Gov office must had had a TB of memory #H50" – @bytemarks
• "Is it just me or does Iron Chef looking a little stripper like? #H50" – @jenkakio
It was a great start to what I'm sure will be an exciting second season. I missed the live Twitter feed this week, but I'll try to participate live whenever I can. Look for me (@honhiguy) next week during the #H50 broadcast.