Hawaii fashion transplants in New York: Their top picks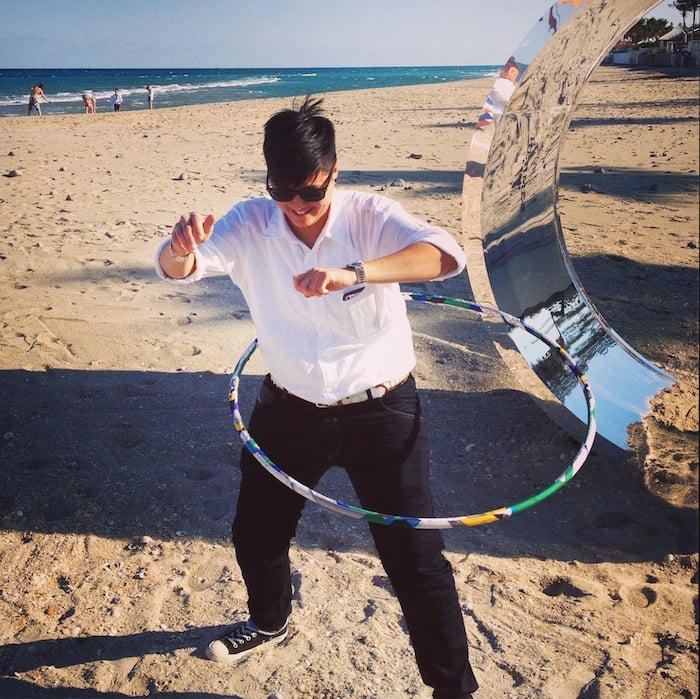 Fashion Week is over, at least in New York, but the show goes on for five Hawaii transplants. All have made a name for themselves in one of the biggest, most competitive fashion markets in the world. What else do they have in common? They come from the same island — Oahu — and have aloha for the Big Apple. Here are their recs for comfort food, fun, chilling and of course, fashion finds.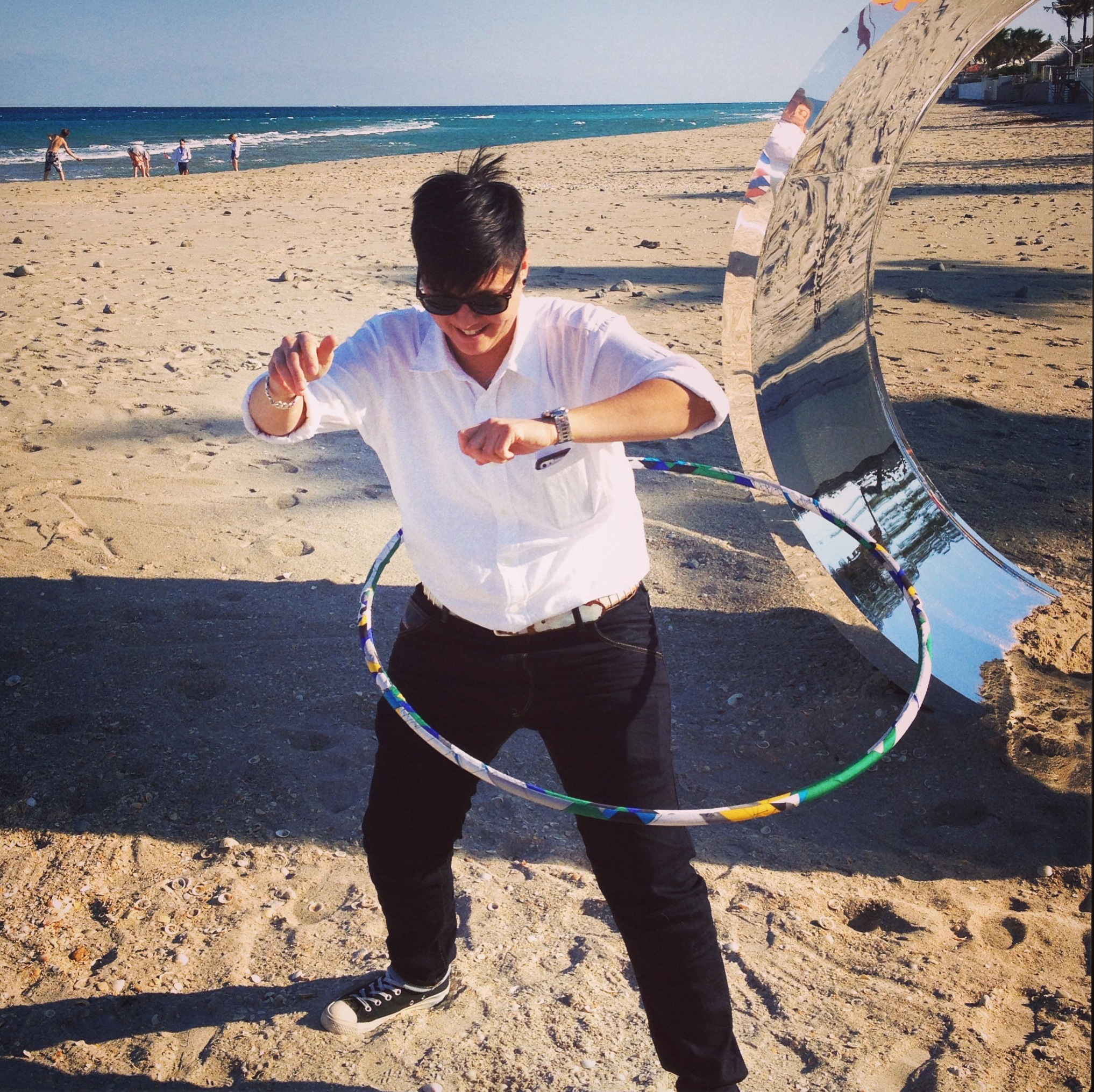 WHO: Alli Inouye
WHAT: Director of Visual Merchandising and Display, Hermes
Best place for comfort food: I often end up at Menkuitei in the East Village when I need some comfort food. It's a simple Japanese restaurant that kind of reminds me of ones we have in Hawaii and I can always get a reliable mabo tofu ramen or katsu curry and a cold beer.
Best restaurant for a splurge: I love to eat out (and splurge!) so I'm always trying something new! But I usually end up splurging most on sushi at Sushi Yasuda or 15 East.
Best place to chill: I live in south Brooklyn, so after work I like to get a cocktail or have a glass of wine at a neighborhood bar like Congress. On the weekends, getting a coffee at Cafe Pedlar or Blue Bottle is my relaxation ritual.
Best hidden treasure boutique: I literally wear jeans every day so I love the Brooklyn Denim Co. They have everything from limited edition Levi's to small, craft brands like Matias.
WHO: Bliss Lau
WHAT: Jewelry & accessories designer; professor at Parsons The New School for Design
Best place for comfort food: For me, comfort food is saimin so I go to Ippudo and have ramen. Miso ramen is my favorite on a hot day. It takes three hours to wait in line so I go early, submit my name, then have a sake and eat!
Best restaurant for a splurge: Have you ever eaten at the Top of the Standard? (It used to be called the Boom Boom Room.) It has the most beautiful view in the entire city, a live cute jazz band and incredible food from chef Soa Davies. I have no problem dropping $23 on a cocktail for that!
Best place to chill: Living in New York City and being a water person do not mix. I think I do hot yoga in the winter just because I miss being hot!! I have a new favorite thing to do in the winter, the Airé Ancient Baths. It is in a dungeon-like space in Tribeca, hot pools and a sauna lit by candlelight. My favorite kind of pau hana.
Best hidden treasure boutique: Few things in New York City are still hidden treasures, although a great place to go shopping is Greenpoint. There is a little strip once you get off of the ferry that has cute coffee and tea. It makes for a relaxing Sunday afternoon.
Best place for fun: Favorite place to have a drink after work is The Ship in NoLlta. It looks closed at first glance but once you walk down the hallway and descend into the space it truly feels like you are inside a ship. Clearly I have a missing water issue here! Anyway, Cervantes is a well-known bartender/mixologist and he makes an incredible drink.
I love the Wooly, a little bar and music venue in Tribeca in the old Woolworth building. It has that old New York glamor and makes you feel like ordering a cocktail.
WHO: Lynne O'Neill
WHAT: Fashion show producer and director, Mercedez-Benz Fashion Week
Best place for comfort food: Japonica
My apartment in Greenwich Village is a block away, so it's been my "dining room." Sometimes I have lunch and dinner there on the same day. A favorite of mine is the Fried Tofu Teriyaki, but everything is ono. Bobby and I always take locals from Hawaii there and they always agree, including Uncle Eddie Kamae and his wife, Myrna, and Barry Flanagan of HAPA and his wife, Leslie.
Best place to chill: Connelly's for pau hana with members of the Halawai. They're Hawaiian locals and Hawaii lovers.
Best place for fun: Bobby and I love to explore the city by foot. We walk everywhere and are always inspired by what we discover and by just the energy of the city. One of our favorite places is The High Line, which begins in the Meatpacking District, where the Whitney Museum's new home will opening up this year.
Best hidden treasure boutique: The Comme des Garçons boutique. It's not hidden, but a destination. I consider it a treasure trove of fashion.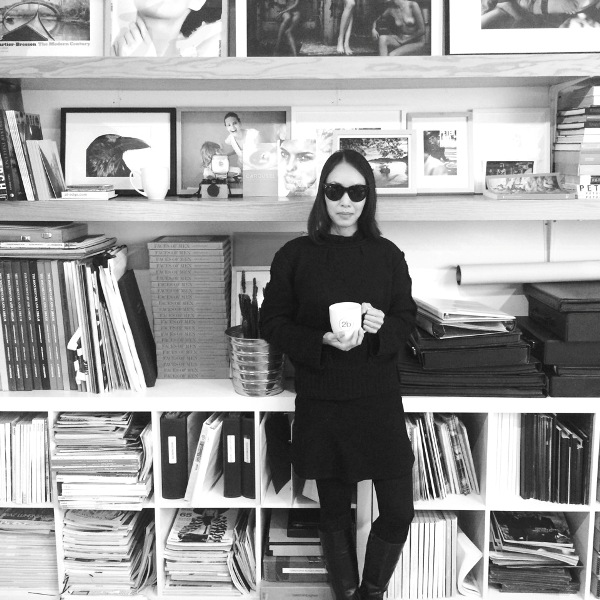 WHO: Thuy Tran
WHAT: Agent for photographers, fashion production, beauty and commercial clients
Best restaurant for a splurge: Bohemia, Marea, Blue Hill-Stone Barns, Narcissa, ABC Kitchen are a few of my favorites. Per Se is still on my wishlist.
Best place to chill: Crosby St. Hotel lobby, which is around the corner from my office in Soho. It's super cozy with great ambience and food and drinks. On occasion I have literally gone to relax at the spa after work. Great Jones spa has all the essentials to unwind, a water lounge, steam/sauna and juice bar.
Best hidden treasure boutique: The Apartment. It's a loft in Soho curated with beautiful things that are all for sale. The Line is their online counterpart.
Best place for fun: Bemelman's Bar at The Carlyle or Cafe Carlyle if you can plan ahead, The NYC Ballet, Upright Citizen's Brigade, "Sleep no More" at the McKittrick hotel, Brooklyn Bowl, The Nitehawk for dinner and a movie.
WHO: Roman Young
WHAT: Director of Image Division, Wilhelmina Models
Best place for comfort food: Shake Shack in Madison Square Park near the Flatiron building. It's one block away from my office and they make the best burger, fries and shake combo in New York. Be prepared, though: The lines are long and it's best to go to the website and check out the live Webcam to see how long the line is before going! Pick a day that's extra cold or raining and you'll get your food in no time!
Best restaurant for a splurge: Gaonnuri in K-town on 32nd and 9th. It's an upscale Korean BBQ place on the 39th floor with an almost 360-degree uninterrupted view of Manhattan. It's amazing to have such great food and service surrounded by that breathtaking view.
Best place to chill: I love going to BEA on 43rd Street between 9th and 10th. It's a hidden place with a sign that's backwards and many people walk right past it. It has a great bar and I like to sit with friends by the window and watch the people going by.
Best hidden treasure boutique: For something affordable I love the Buffalo Exchange on 26th Street between 6th and 7th avenues. It is a thrift store in the Fashion District where you can find amazing designer pieces for super cheap! I always walk past it on my way home and almost always I find the best deals.
I also love Story and Steven Alan on 10th Avenue near 19th Street. These two places have cool collections that they carry and although it's a bit more expensive, it's worth it just to visit that area for the day. Lots of cool restaurants in the area and a flea market.