Hawaii Domestic Violence Coalition Holds Candlelight Vigil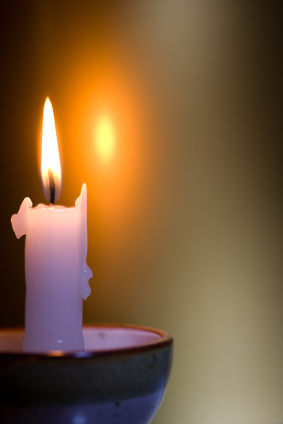 Who can stop domestic violence? You can! That's the message that staff members and volunteers of the nonprofit Hawaii State Coalition Against Domestic Violence want to send at tonight's candlelight vigil.
The annual vigil, from 5 to 7 p.m. at the McCoy Pavilion in Ala Moana Beach Park honors people who have lost their lives because of domestic violence, and aims to spread awareness about the pervasive community issue.
The coalition was formed in 1980, and today provides a 25-hour-long training program for community members and social service providers, as well as resources for domestic violence victims, their families and friends. It's part of a network of social service agencies and nonprofits, such as shelters, healthcare centers, legal aid organizations and more.
The state declared October domestic violence month and this year's activities, marches and vigils haven't focused primarily on victims or even their perpetrators, but rather community bystanders.
"We want to call on everyday community members to play an active role, to dispel myths around why domestic violence is perpetuated," says coalition executive director Veronika Geronimo. "Domestic violence affects communities across the spectrum, it doesn't discriminate," she says.
Geronimo says that this month the coalition began talking with the Honolulu Police Department about implementing domestic violence training for its officers. With good reason: HONOLULU Magazine recently perused the police crime logs at the Bertetania police headquarters and many of the calls to the department were domestic-violence related.
While the coalition has been training various social services sectors for the past three decades, Geronimo says "it's often not enough. We're now working on taking a stronger public policy role—holding batterers accountable and more community outreach and engagement," especially at the Legislature this upcoming session.
"We need to send the message that violence is unacceptable," Geronimo says.
Want to get involved? The coalition is always looking for volunteers; most of the nonprofit's community events are volunteer driven. And if someone discusses domestic abuse with you, "Listen to them, believe in them," says Geronimo. "Let them know it's not their fault."
In addition to its band of volunteers, the coalition wants bring community role models on board to help erase the stigma of domestic violence.
"We have domestic violence month once a year," says Geronimo. "But people are in these types of relationships all year. It takes vigilance and community engagement year-round to fight it."