Hawaii Craftsmen's Fibermorphic fashion show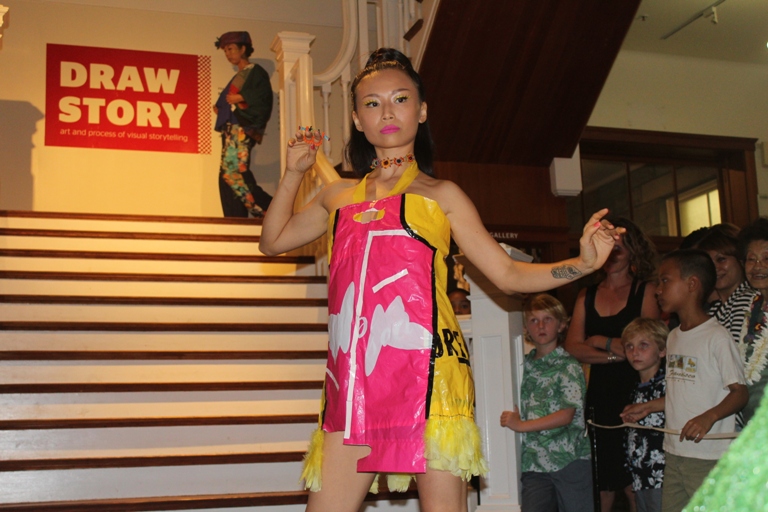 Fiber art, fashion and performance highlighted Tuesday night's Fibermorphic fashion show at the Honolulu Museum of Art. The show opened Hawaii Craftsmen's biennial Fiber Hawaii Art Exhibition by commissioning designers and artists to create unique works of wearable art using fiber processes and techniques.
The exhibition will be on display through Sept. 10 at the Honolulu Museum of Art School. The gallery will stay open until 10 p.m. during Art + Flea's Summer Wonders event this Saturday, Aug. 27.
Hawaii Craftsmen is a non-profit arts organization that celebrates and supports fine craft. They hold continuing education workshops with visiting and local artists and regularly exhibit work by Hawaii artists.
Photos by Amanda Stevens
Fiber Hawaii Art Exibition
The Honolulu Museum of Art School
1111 Victoria St.
Gallery open Tuesday to Saturday 10 a.m. – 4:30 p.m., Sunday 1 – 5 p.m.