Hawaii Cocktail Week: BarMagic's Tobin Ellis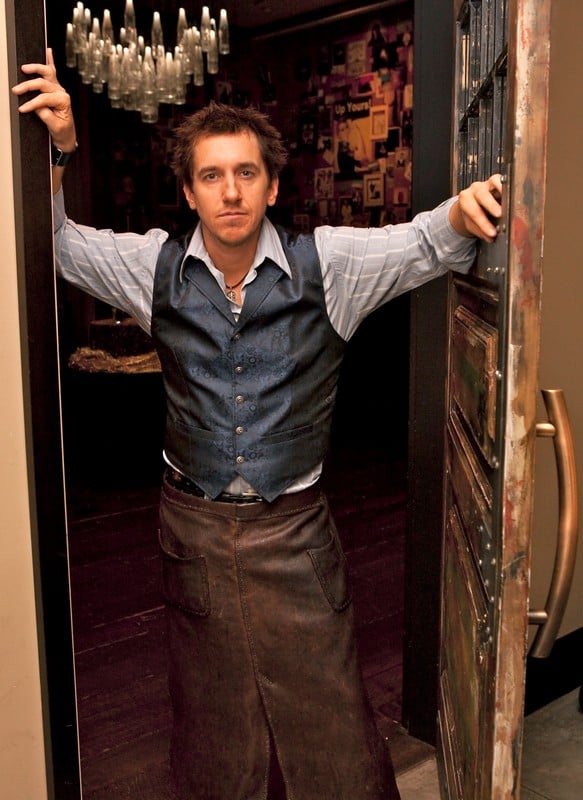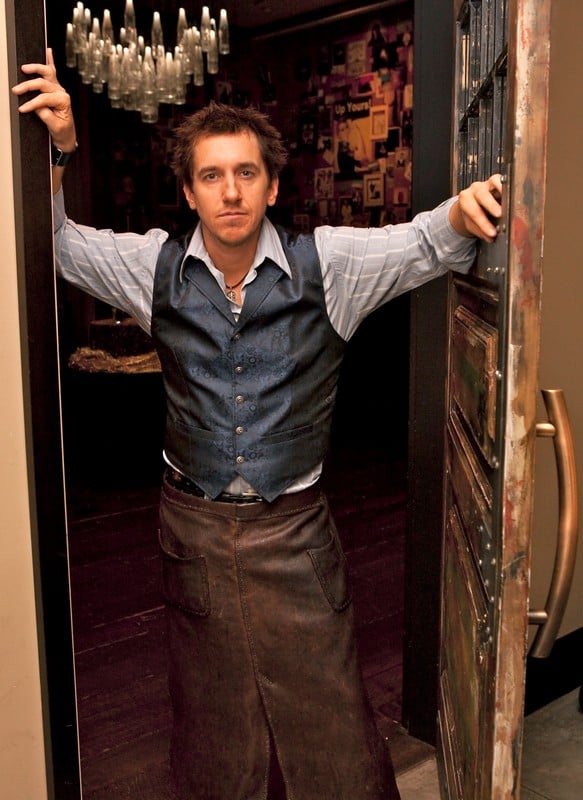 Tobin Ellis from Las Vegas, one of the headlining special guests at Hawaii Cocktail Week, is a five-time international cocktail/mixology champion and has been featured on Food Network, NBC, ABC, Fine Living, E!, USA, Travel Channel, Discovery, and Bravo as well as in the Wall Street Journal, New York Times, Washington Post, Los Angeles Times, Las Vegas Review-Journal, Boston Globe and London Sunday Times.
Tobin, who co-founded and served as first president of the Flair Bartenders' Association, has opened flair bars in places including Las Vegas (Shadow, Caesar's Palace), Hawaii (Jackie's Kitchen), and South Africa (Sequoias), and provides bar consultation and training for numerous clients around the globe.
On Wednesday, he'll be leading a seminar on designing bars that make money, another one on technical free pouring and, that night, teaming up with his former student Christian Self at thirtyninehotel for a bartender showcase with Kai Vodka.
We had a chance to interview Tobin about his current projects, his take on Mai Tais in Hawaii and teaching other bartenders.
Your name is pretty well-known in the world of flair bartending, but you've been getting away from that in the last few years. What projects are you currently focusing on?
A couple of things, actually. First, operational design: We actually build and do interior design for bars. Everyone understands that specialty equipment is necessary for a sushi restaurant, but as far as drinks go, most people aren't aware that bar equipment and the way bars are laid out needs to be specialized as well. If you're going to build, it might be good to get bartenders involved in the process.
As far as the cocktail world goes, we focus on the concept that "cocktails are about service, and about people." I believe in being fast, making great drinks, making money for the bars I work in, but service comes first.
You're leading a seminar on free pouring next week; any free measuring tips for the rookie bartender you can give us?
My advice would be to take the class. It's like trying to learn [to dance or fight] from a book or a video – you really can't. It's not until a trainer shows you how it feels, and the tiny little tricks that make all the difference. I've been teaching that class for over 15 years all over the world, and every time, people are blown away by the technique involved in something so basic. It's a very eye-opening, humbling experience for a lot of bartenders, even incredibly talented, experienced ones.
I used to be a ski instructor and a tennis instructor, and I can tell you that pouring is incredibly kinesthetic. It's about the alignment of your shoulder and your hand. It's about muscle memory and constant practice.
You've worked with businesses in Hawaii before, and you have some good friends in the industry here. What would you honestly say Honolulu's cocktail scene needs more of?
I haven't been there in 2 years, so I'm a little out of the loop. What I think is important is that if there's any place in the world that could save the Mai Tai, it would be Honolulu. In Waikiki, every time you drink a badly-mixed Mai Tai with cheap rum and canned pineapple juice, it just ruins the experience. I think the hotels could do a much better job at their Mai Tais. When I went down the strip in Waikiki, every bartender thinks they know the Mai Tai, and they don't. There ARE some places in Honolulu that make an incredible Mai Tai, but it's not the majority, and it should be.
Every time you go to a city with a signature dish, people are so proud of it. Oddly, every time a region is famous for a certain drink, locals turn their noses up at it. I think part of it is that cooking is a part of the community, the family heritage. It's a thing that as you get older, you want to pass along to the younger generation. Drinking is a pastime of a younger age demographic, and it's not cool to drink what the tourists drink.I think there's an obligation for cities like Miami, New York, Honolulu, to really own the indigenous drinks that they're famous for, and do them right.
Interesting… why do you think it is that bartenders don't learn their indigenous drinks properly?
I think it's partly a lack of training. This is one of the few industries where an employee is expected to know dozens, if not hundreds of ways to do something, yet there's no systematic way of training.
The other problem is that bartenders hate to look stupid behind their own bar. I've been teaching bartenders for years now, and many of them start out not wanting to learn, so you have to reach them. We get them first with technical free pouring, something they think is basic, and then we have their attention and respect. That's how you create the training results we're known for. If you don't break through the egos, you can't build a team and you can't create excellence.
Didn't you also teach thirtyninehotel's Christian Self, undisputed as one of the best bartenders in Honolulu?
Yes, I met Christian for the first time at Jackie Chan's restaurant at Ala Moana, and when I came back, I hired him and he was just amazing, so naturally talented. He never gave up and just got better and better. All you do with those kinds of people is open the door and they walk through it. It' s so rewarding to see that happen.
Since this is our first Hawaii Cocktail Week, what's your take on the event and the concept behind it?
Rock and roll! I'm so excited for it! Who wouldn't want to go to Hawaii for a cocktail week? It's a phenomenal thing, and I'm excited to watch it grow and progress and and see what comes of it.
Catch Tobin at these events, or see hawaiicocktailweek.com for a full schedule and tickets.
Wednesday, Feb. 20, 10:30AM-12PM: Designing Bars that Make Money – 20 things you need to know if you want to open your own bar. By Tobin Ellis of BarMagic (Las Vegas) and Kate Gerwin of Imbibe Cigar Bar (New Mexico). Located at Loft in Space, 831 Queen St.
Tickets: $35
Wednesday, Feb. 20, 2PM-4PM: The Lost Art of Technical Free Pouring – The featured technical seminar of Hawaii Cocktail Week, this hands-on workshop covers the mechanics of pouring and will provide bartenders with incredibly useful new free pouring techniques. Located at Loft in Space, 831 Queen St.
Tickets: $35
Wednesday, Feb. 20, 9PM-12AM: Thirtyninehotel Bartender Showcase – Come enjoy specially priced craft cocktails all night, mixed up by BarMagic Mixologists Tobin Ellis and Christian Self. Of all the experiences to have at a bar in Hawaii, this may be the most exciting and dynamic. Christian Self will play host to his BarMagic Las Vegas teammates as they showcase Kai Vodka's Hawaii-centric flavors. Located at thirtyninehotel, 39 N Hotel St.
Tickets: Free with ticket or wristband.