Hawaii Cocktail Week: A chat with Dave Newman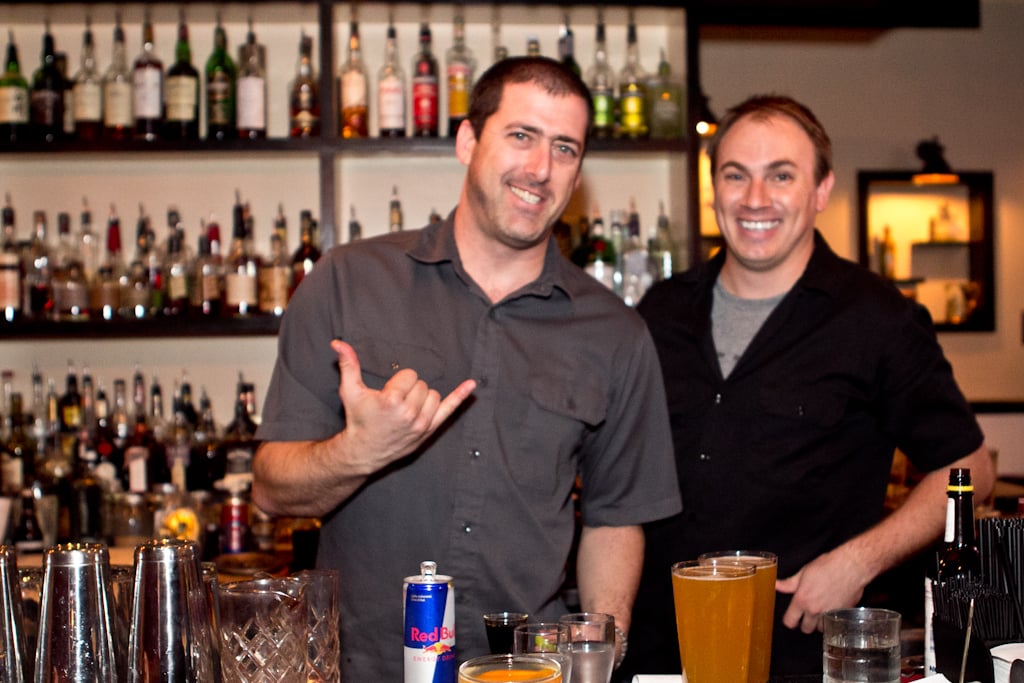 I first met bartender Dave Newman a few years back when he was bar manager at Nobu Waikiki, and his reputation preceded him. At first, I was a little intimidated. Not only was he very tall, but the way the other bartenders, including my friend Tim Rita, who was president of the U.S. Bartender's Guild in Hawaii at the time, looked up to him and talked about his skills in hushed tones made me feel that I was in the presence of a master. But it didn't take long for me to realize that Dave, as humble and down-to-earth a guy as you'll ever meet, wasn't someone to be afraid of… although his drinks can be pretty dangerous. And once I'd tried his delicious cocktails, subtly, perfectly balanced and potent as poison, I knew that I was hooked. I would trust this man to know what I wanted before I'd even opened my mouth, and drink anything that he gave me.
Dave is now one of the owners of the Pint & Jigger pub on South King and McCully and the current president of the U.S. Bartender's Guild in Hawaii. His pub is also one of the participating venues hosting events for the inaugural Hawaii Cocktail Week, kicking off Saturday at Honolulu Night+Market.
I got the chance to sit down with Dave and talk a little bit about Hawaii Cocktail Week, who he's looking forward to seeing, and the activities happening throughout the week at Pint & Jigger.
Here's more info about Hawaii Cocktail Week, which runs from Feb. 16-23 at different venues across the city.