Hawaii Chocolate Festival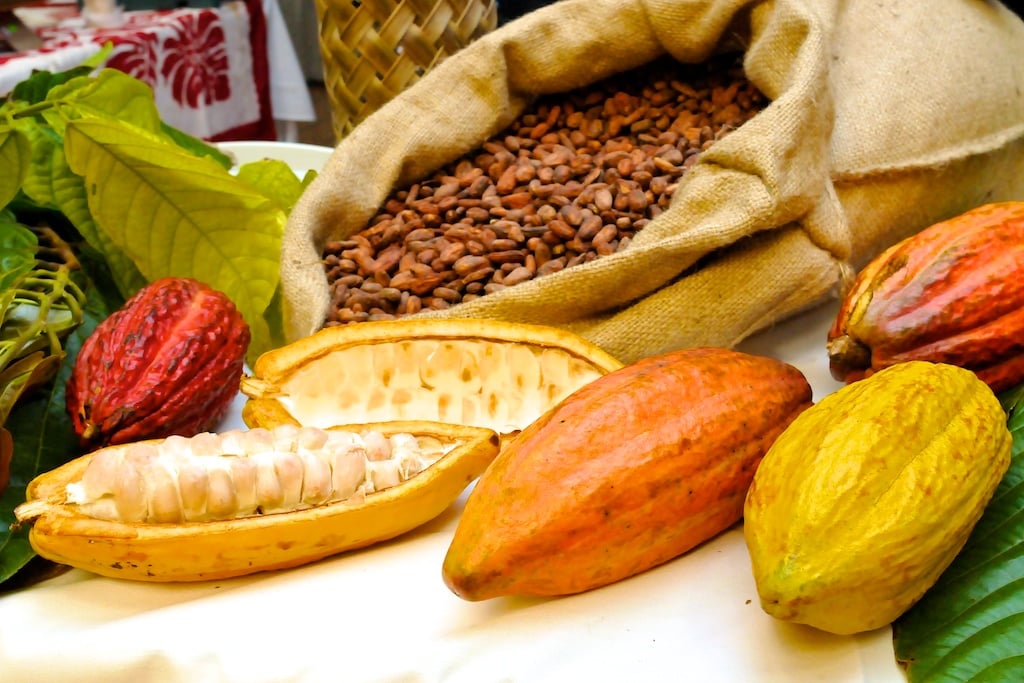 February is "Hawaii-grown cacao month," which was capped off with Hawaii's first chocolate festival at Dole Cannery Square in Iwilei on Saturday from noon to 5 p.m. What could be better than sampling chocolate and chocolate products made with Hawaii grown cacao?
The event got off to a slow start, but by 2 p.m. the mall was packed with people eagerly standing in line for a taste of chocolate from local chocolatiers, cacao farmers and chefs. The lines were almost reminiscent of Eat the Street from the night before, but everyone seemed to be in good spirits. Maybe it's true that chocolate is a mood enhancer.
Here are some things that we tried at the chocolate festival. By the time we left, believe me, our skin was vibrating and we were giddy on a chocolate high.