Hawaii Bitters: coming soon to a cocktail shaker near you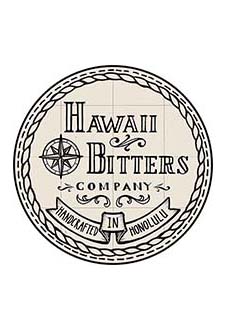 Without bitters, a Manhattan would just be whisky and vermouth the way that chili is just beans and meat without chili powder.
"Bitters are the spices for your cocktail," says Mike Prasad, co-founder of Hawaii Bitters Company, which he started with Honolulu bartender Kyle Reutner.
These days, bitters go beyond Angostura and Peychaud's (two of the oldest and most widely used bitters, dating back to the early 1800s, with recipes more guarded than Zippy's chili's). Bartenders geek out over celery, grapefruit, lavender and even root beer bitters; Hawaii Bitters wants to add Island-centric bitters to the shaker.
Watch for lilikoi and lychee flavors and a bitters blending mac nut and Kona coffee. Reutner is particularly excited about a mai tai bitters, incorporating clove, lime, Kau orange and all the other flavors you would find in a traditional mai tai. He's also working on some barrel-aged bitters, which spend a few months in whisky and rum barrels to emerge with a different character. (The whisky barrels come from Hudson Whisky, the rum from a Martinique rum company; Reutner even has sherry barrels coming from Spain.)
Hawaii Bitters has set up a Kickstarter campaign to launch the company. Unlike most local crowd-funding campaigns, Hawaii Bitters isn't expecting you to donate—think of it as fronting them the money to get what you want. Fifteen dollars, for instance, will get you a market-priced bottle of bitters later this year.
Check out Hawaii Bitters' Kickstarter campaign to find out more.