Hawaii beer news: what's brewing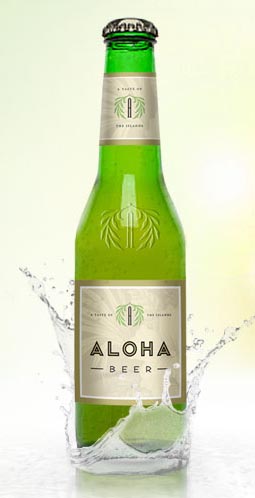 Craft brewing is on the rise around the country, and even Hawaii has hopped onto the wagon, despite some obstacles: namely, the need to import hops and the lack of bottling facilities on the island.
Some news brewing in Hawaii's beer scene:
Of Kona Brewing Co.'s beers, only the draft beers served at the brewpubs are brewed locally. Partner breweries on the Mainland brew Kona Brewing's bottled beers, as well as the new, canned Longboard Lager. The cans are lighter and cheaper to ship; plus, now you can drink your Kona Brew by the pool.
konabrewingco.com
Maui Brewing Co., Hawaii's largest craft brewery, brews and cans all its beers locally. For spring, it has released La Perouse White, a Belgian inspired witbier brewed with wheat and European Pilsner malts, spiced with coriander and local Mandarin oranges.
mauibrewingco.com
Newcomer Home of the Brave (HotB) offers two brews that honor the military: Remember Pearl Harbor Dark Lager and Pilot Pale Ale. HotB is currently seeking space for a brewery; for now, Maui Brewing Co. and Sprechers Brewing in Wisconsin use HotB's recipes to brew the draft and bottled beers, respectively. Click here for the story behind Home of the Brave, in May's issue of HONOLULU Magazine.
HotBBC.com
Dave Campbell, Sam Choy's resident brewmaster, is branching out on his own with Aloha Beer Co., but he's not going far. Along with other partners, he's opening a brewpub inside Sam Choy's Breakfast Lunch and Crab. The brewpub doesn't open until late June, but Aloha Beer Co.'s Aloha Lager, Aloha Dark and Aloha Red have already made appearances at events like Art after Dark and Pecha Kucha.
Dave Curry, formerly brewmaster at the now closed Waimea Brewing Co., will brew once again under Kauai Island Brewing, a brewpub slated to open soon in Port Allen.
kauaiislandbrewing.com
And don't forget Big Island Brewhaus, started about a year ago by Tom Kerns, previously brewmaster for Maui Brewing Co. Any given night at this lively Mexican-American joint offers 13 house-brewed beers on tap.
bigislandbrewhaus.com