Hawai'i Association of Independent Schools Services for Parents
From open house listings to special programs and search tools that help you learn more about member schools, HAIS provides many helpful resources throughout the school year and beyond.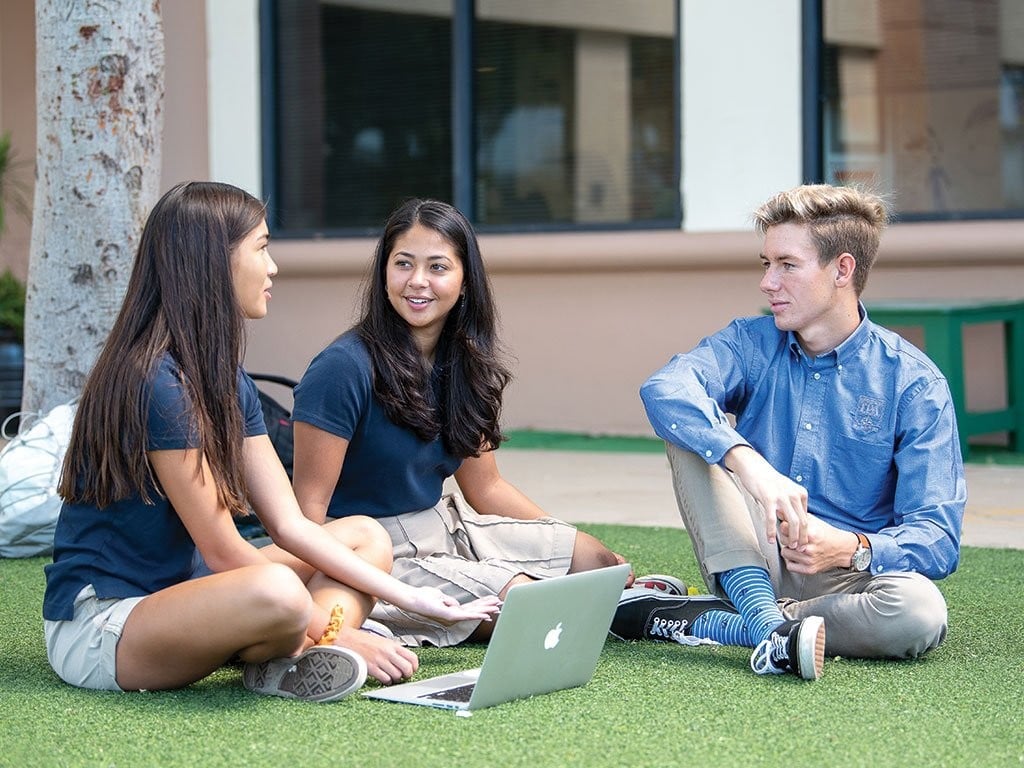 PHOTO: COURTESY OF ISLAND PACIFIC ACADEMY
About HAIS
HAIS is the state affiliate for the National Association of Independent Schools, and also the state liaison for the Western Association of Schools and Colleges. HAIS is a 501(c)(3) nonprofit organization governed by a volunteer board of directors. Leadership of the board is provided by heads of member schools.
HAIS membership comprises 100 private schools on all the major Hawaiian Islands. Member schools include several of the largest independent schools in the U.S., as well as some of the smallest. A big part of what HAIS does is help parents learn more about and find a school that fits their kids. Here are some resources you can use.
Find a School
HAIS Member School Search Function: Search by fields such as gender, boarding/day schools, religious affiliation, grade levels offered, enrollment and summer programs.
Standard Application Online (SAO)
Online common application for PK-12 independent schools. Using the SAO, you can complete one application with one set of transcripts and recommendations, then use it to apply to as many participating schools as you'd like.
Information About How to Apply to Private Schools
A timeline and overview about how to apply to private schools.
School Open House Listing
View all upcoming open house dates at member schools.
Education Cheat Sheet
Blog created in partnership with HONOLULU Family Magazine, serving the purpose of demystifying educational trends and buzzwords.
Transcript Requests
Transcripts can be provided for individuals who attended independent schools that are no longer open.
Summer Programs Listing
Search and view summer offerings at member schools.
Special Programs for Families of HAIS Member Schools
HAIS periodically invites guest speakers to talk about issues that are of concern to parents. These events are free and open to all parents of students at HAIS member schools.
HAIS Video Library
HAIS is responsible for producing films about current trends and happenings in education. All the films are free and can be accessed on the HAIS Vimeo channel.
Legislative Watchdog
HAIS advocates on behalf of independent education in the state, often offering testimony on legislation that pertains to education.