Hawaii Anime and Comic Convention Guide 2016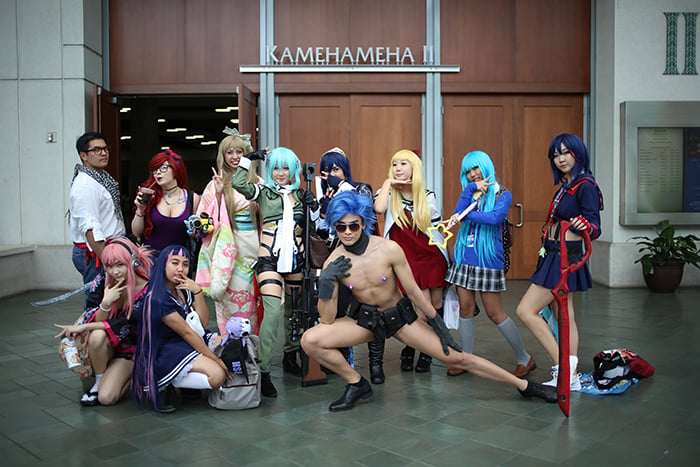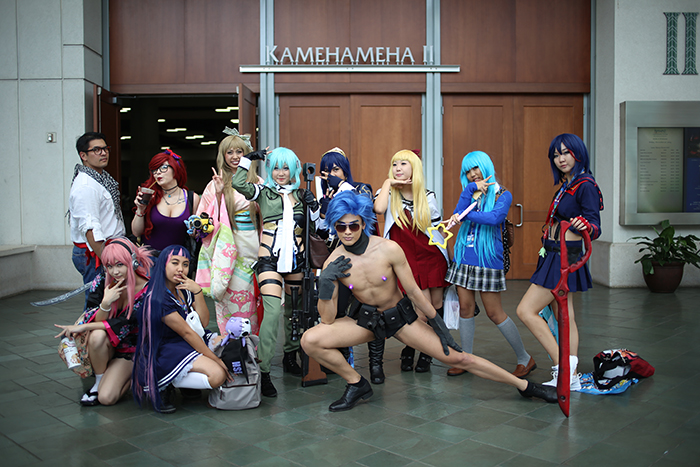 It's that time of year again, when elusive otaku and comic book nerds reveal themselves and venture forth into the daylight to gather among others of their kind. You can find these creatures everywhere – at work, the mall and even at home (don't look now); but what could entice such shy creatures to make their collective presence known?
Ah yes, that would be the convention. A magical gathering of like-minded fans of a particular genre, in this case anime, comic books and everything related. For fans, it's a wonderland of delights. Imagine, days filled with cosplay costumes, exclusive collectibles, industry insiders and celebrity guests from across the globe. Suffice to say, when they convene, it's quite the spectacle.
This year, anime and comic book fans have eight conventions and events to choose from – the most Hawaii has ever offered fans in a single year. With so many to choose from, I've devised a handy convention guide, in chronological order, to help fellow fans satiate their desire for comics, cosplay, and companionship amongst peers.
1. Kawaii Kon, April 8-10
2. Stan Lee in Honolulu, April 15-17
3. Amazing Hawaii Comic Con, May 20-22
4. Comic Con Honolulu, July 29-31
5. Hawaii Con (Big Island), September 15-18
6. Anime Ohana, November 4-6
7. Anime Matsuri, TBD
8. Otaku Summer Festival, TBD
Kawaii Kon, April 8-10

Kawaii Kon is a three-day convention that celebrates Japanese anime, manga, and explores all aspects of Japanese culture through a variety of events and activities throughout the second weekend in April.
It is my first encounter with others of my kind: the otaku. It's nice to know that I belong. Kawaii Kon is the grand daddy of all cons in Hawaii, the one all others are measured against. From cosplay contests and special events, to the artist alley and the dealer's room, Kawaii Kon offers everything the discerning anime fan in Hawaii is looking for.
Images from previous year: Kawaii Kon Images
Guests: Kawaii Kon Guest List
Events: Kawaii Kon Guests
Website: Kawaii Kon
Hawaii Convention Center
1801 Kalakaua Avenue
Stan Lee in Honolulu, April 15-17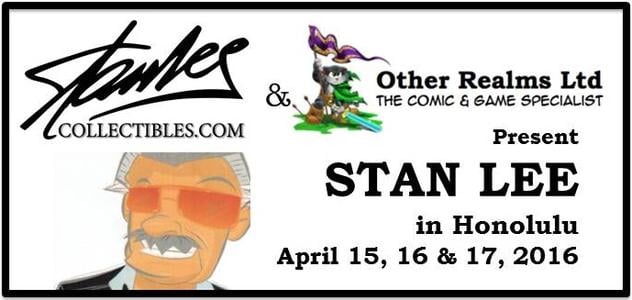 The one and only, Stan Lee is an American comic book writer, editor, publisher, actor and former president and chairman of Marvel Comics.
Stan Lee first came to Hawaii with the Amazing Hawaii Comic Con. This time around, he's flying solo and going out among the people. He'll be at local comic shop Other Realms for autograph signings, but if you want to get up close and personal, you'll want to go on April 15 when he hosts a discussion panel and Q&A. Don't know who Stan Lee is? He's the guy that appears in all the Marvel movies. 'Nuff said. Excelsior!
Website: Stan Lee in Honolulu
Other Realms
1130 N Nimitz Highway, Suite C-140
Amazing Hawaii Comic Con, May 20-22

The Amazing Hawaii Comic Con continues to bring huge comic book talent, such as Robert Kirkman and Jim Lee. Don't know the names? You should know the comics: Robert Kirkman is a writer for The Walking Dead comic, which was adapted into the successful zombie television series airing on AMC, and Jim Lee revitalized the X-men franchise in the 90's, which released a string of movies over the past decade – the newest movie being "Age of Apocalypse," debuting in May 2016. While you're there, don't forget to get your exclusive collectibles and swag.
Images from last year: Amazing Hawaii Comic Con Images
Guests: Amazing Hawaii Comic Con Guest List
Website: Amazing Hawaii Comic Con
Hawaii Convention Center
1801 Kalakaua Avenue
Comic Con Honolulu, July 29-31

Comic Con Honolulu is an annual three day family friendly celebration of comics, costumes, fantasy, sci-fi, and all things nerdom.
Affectionately known as the other comic con, Comic Con Honolulu was put together by the same folks that put on Kawaii Kon. While Amazing Hawaii Comic Con focuses on the guests and the swag, the Comic Con Honolulu experience is more like Kawaii Kon, meaning lots of cosplay, panels, and special events. Confused? Just don't ask about their old name. Just know that if you're a comic fan, you can't really go wrong with either convention.
Images from last year: Comic Con Honolulu Images
Guests: Comic Con Honolulu Guest List
Events: Comic Con Honolulu Events
Website: Comic Con Honolulu
Hawaii Convention Center
1801 Kalakaua Avenue
HawaiiCon, September 15-18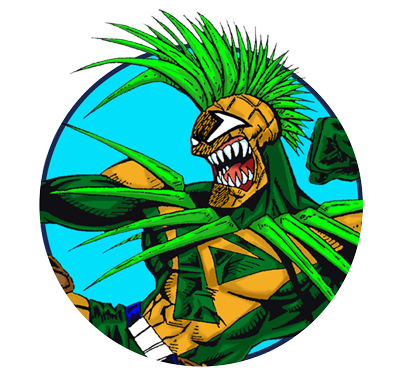 This is the only convention that takes place on a neighbor island and the only con that's geared for the science fiction genre. All you Trekkers and Trekkies out there, this one's for you. The guest list features big name sci-fi alumni, such as Jonathan Frakes who played Commander Riker on "Star Trek: The Next Generation" and Nichelle Nichols who played Lieutenant Uhura on "Star Trek: The Original Series." It's interesting to note that HawaiiCon operates as a nonprofit organization and focuses its mission on furthering the Hawaiian culture through science. And it's also four days long, compared to the standard three day run of other conventions. Beam me up, brah.
Guests: Hawaii Con Guest List
Events: Hawaii Con Events
Website: Hawaii Con
Mauna Lani Bay Hotel
68-1400 Mauna Lani Drive
Puako, Hawaii Island
Anime Ohana, November 4-6

The little convention that could. Anime Ohana held their first convention last year, which could be described as intimate. The convention was small, with the vendors outnumbering attendees at times. This allowed guest speakers to chat with Anime Ohana convention goers on a more personal level. Imagine everyone just hanging around the stage talking story, instead of a formal presentation. If you're looking to hangout with a small group of other otaku, then Anime Ohana is for you. While this level of closeness might be attractive to some, I hope Anime Ohana draws a larger crowd this year.
Website: Anime Ohana
Pagoda Hotel
1525 Rycroft St
Anime Matsuri, TBD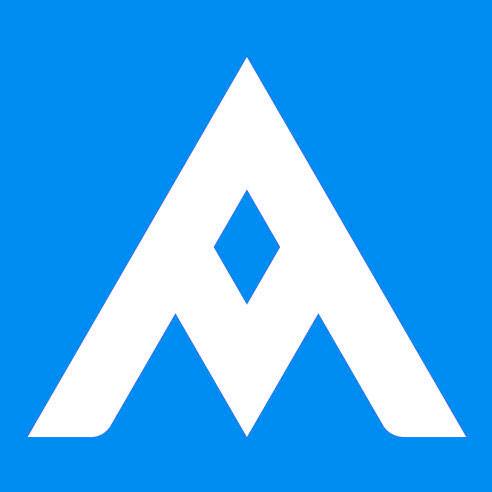 Hailing from Houston, Texas, Anime Matsuri is yet another three day festival full of panels, workshops, contests and events promoting Japanese culture. The stage is set for a Lolita Tea Party, Maid Cafe, Japanese style Car Show, Japanese Concerts, and the largest Japanese Fashion Show in the United States.
Although there has been no mention of Anime Matsuri returning to Hawaii, it's safe to say that Anime Matsuri was one of the better organized and marketed conventions from last year. With that in mind, there's still a possibility for Anime Matsuri to make an appearance this year.
Images from last year: Anime Matsuri Images
Website: Anime Matsuri
Otaku Summer Festival, TBD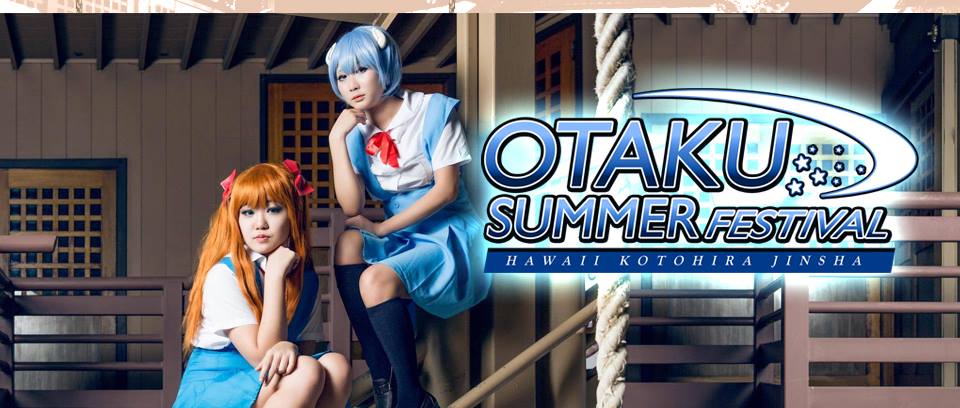 The Otaku Summer Festival incorporates the idea of traditional Japanese summer festival with local talent and artists to create an atmosphere that's fun for fans of all ages.
Last year, the name attached to this convention was Kyle Hebert, who voiced Gohan in the English dub of the Dragonball Z anime. This year, the only peep we've heard from the Otaku Summer Festival is on their Facebook page. Plans are in the works for this year and remain to be seen.
Website: Otaku Summer Festival