Have you ever had #SwitchersRemorse ?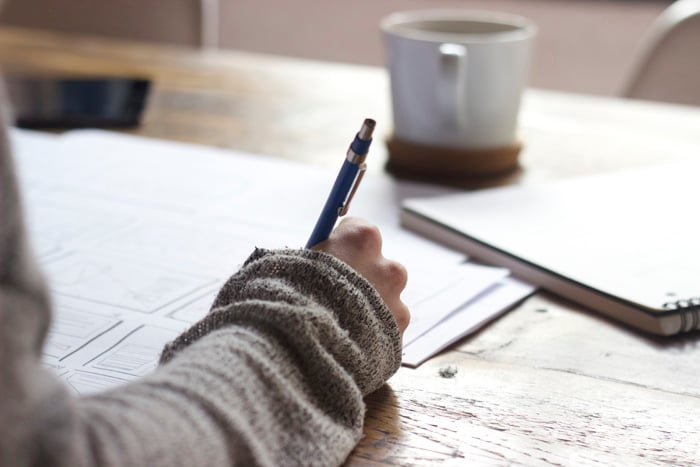 Did you ever regret making a decision you thought was better for you just to find out that you should have probably stayed where you were? The situation doesn't have to be work-related.
I had been working at a PR agency, a job that I'd loved, for about 11 years. My hours were flex, I had a sofa in my office, my clients loved me, and I was a vice president. But, alas, a vice president that was making only $30K a year. I had to wait tables on the side to make ends meet, and old school counselors like Richard Anbe wouldn't believe me when I said I did more than waitressing to make a living. (Not that waitressing is bad; it wasn't my career. I gave up a coveted breakfast waitress offer during this time, but that's another story.)
I finally got one job — with Coldwell Banker, the largest real estate company in town — that paid me as much as the two combined, plus maybe a little more. It was hard to leave my agency job behind, but I had no life from additional waitressing until 1 or 2 a.m. so it seemed pretty clear that I needed to make the switch.
During my interview at Coldwell Banker, however, my spider senses were tingling. I didn't feel like I was going to love it, and the marketing director position had experienced a lot of turnover. I even told one of my references that he didn't have to give me a glowing review. He said, "Why? Don't you want the job?" I don't think I did. But I sure wanted that salary.
It ended up being the worst job of my life.
I went from a place where everyone was quirky like me, and all about marketing the clients, to a place where I was the only marketeer — except for Tannille and Richelle on my staff. Realtors were verbally abusive, cheap, and unwilling to learn new things. Then the admin staff doubled, bringing crazy Lindas and arrogant Davids into the already dysfunctional mix. (Note, I don't think this is typical of all real estate offices.) The owners started to throw seemingly impossible hurdles at me, and would be disappointed when I cleared them. Then, they added another executive layer, and my new boss Pat added another layer of misery to my job. During the final six months, I had my first anxiety attack, and developed health problems that continue with me to this day. I can't believe I lasted five years — more than twice as long as anyone in that position before or after — and I can still see Pat's radiant, beaming face as she pulled me into the owner's office to have him terminate me.
Now, it wasn't completely bad. I learned a lot about real estate, which is what I now use in my other blog at Honolulu Magazine. I also made some wonderful friends with my marketing director counterparts all over the country — connections that continue to this day, and it's been 10 years since I left. And let's face it, none of my worst days at work in the last 10 years have come close to a bad day at Coldwell.
I did regret taking that job. But I do think the switch was necessary, to help me appreciate everything else that happened to me after I was done.
What about you? Ever have Switcher's Remorse?
Disclosure: This post is part of Verizon's #SwitchersRemorse campaign, and I'm one of the bloggers in their network. If you switched away from Verizon and are regretting it, they're making it easy for customers to come back. For more information, go to your local Verizon store.