Hashcapades at Hula Grill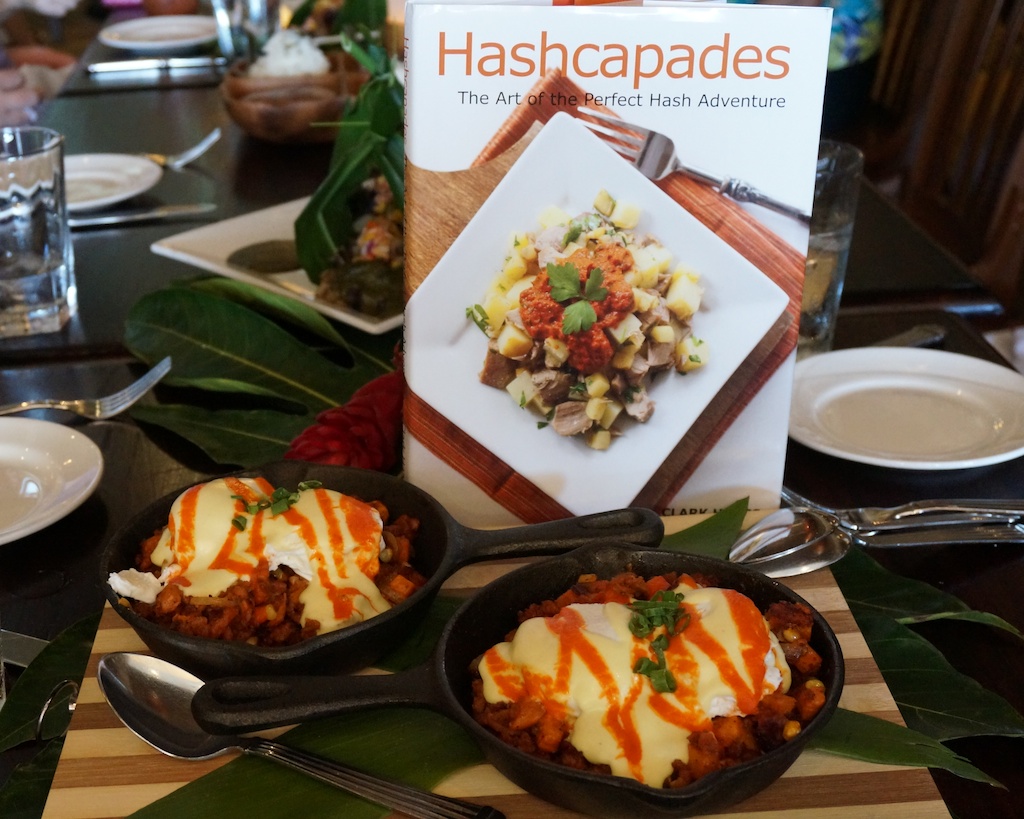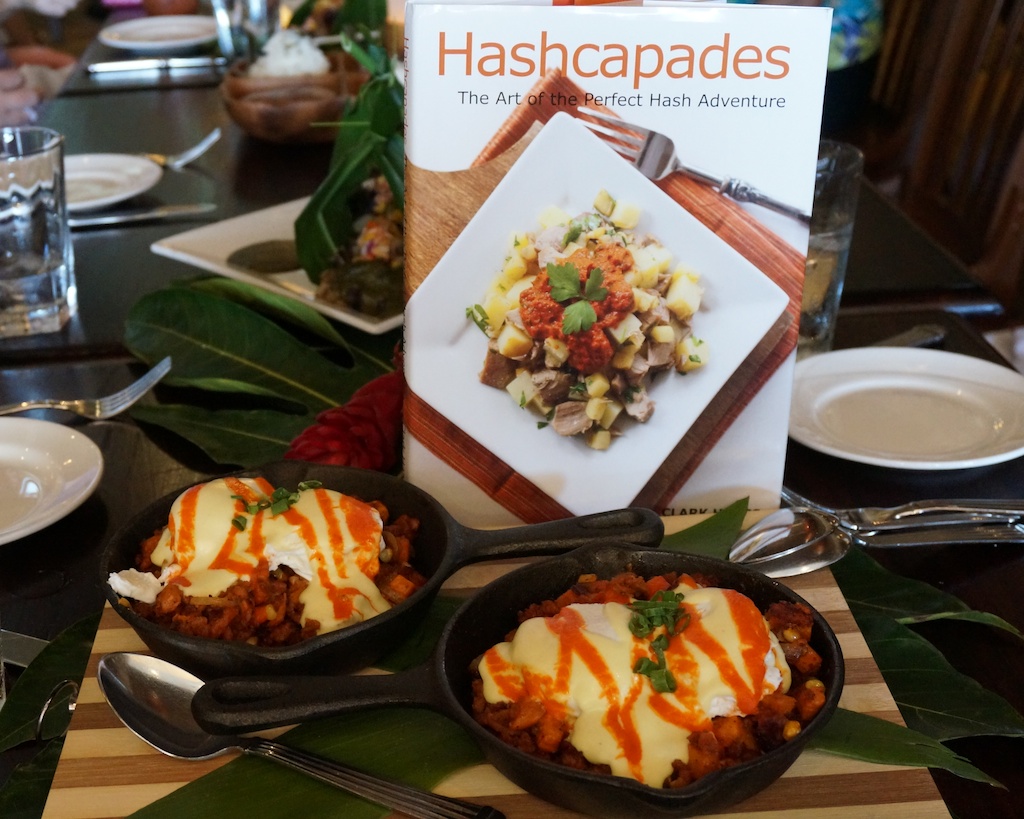 To publicize his new cookbook, "Hashcapades," Clark Haass has started the ambitious undertaking to have a hash party in 50 cities around the world.
Thus far, Hashcapades parties have been held in Cincinnati, Edinburgh, Los Angeles, Portland, Raleigh, San Diego, San Francisco, Seattle and Tampa.
Now, thanks to the staff at Hula Grill Waikiki, Honolulu has just been added to that list.
Here's a look at the hash stuffed fun at Hula Grill Waikiki.
The Cookbook
"Hashcapades" contains more than 30 different variations of the humble recipe starting with the classic corned beef hash. From there, things go wild with recipe variations like bacon-wrapped ham loaf hash with horseradish sauce, roast chicken-chipotle nacho egg hash or a crab, corn and cremini mushroom hash. There is even a section with vegetarian hashes for the non-carnivorous.
Most of the recipes in the book are very straightforward, "one-pot" cooking and in most cases, offers creative ways to utilize leftovers.
This book would be a useful reference for bachelors, college students or pretty much anyone looking to clean out the fridge at the end of the week.
Where do you go to get your favorite hash?