Harvest day at Mahele Farm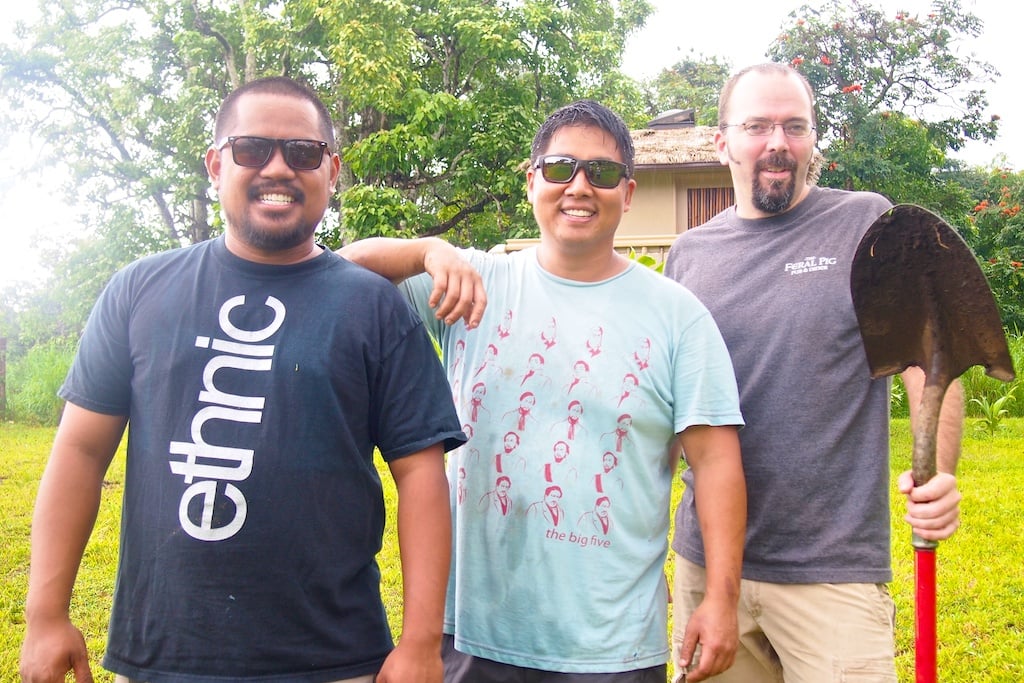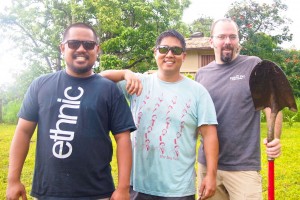 Wet weather didn't discourage Sheldon Simeon of "Top Chef: Seattle," Mark Noguchi of Pili Hawaii and Dave Power of the Feral Pig from visiting Mahele Farm in Hana, Maui.
Farm manager, Mikala Minn guided Simeon, Noguchi and Power through an eclectic variety of herbs, vegetables and edible flowers growing on the property.
Students from the Hana Youth Center helped the chefs harvest ingredients for the Hana Spring Harvest dinner being held Saturday evening at the Plantation House.
Once we arrived at the farm, the menu for the Spring Harvest dinner was in a constant state of flux as Noguchi and Simeon gathered whatever ingredients Mahele farm had to offer.
Here's a look at the harvest day at Mahele Farm
Harvest day at Mahele Farm
Harvest day video