Harry Potter cocktails to charm the adults at Comic Con Honolulu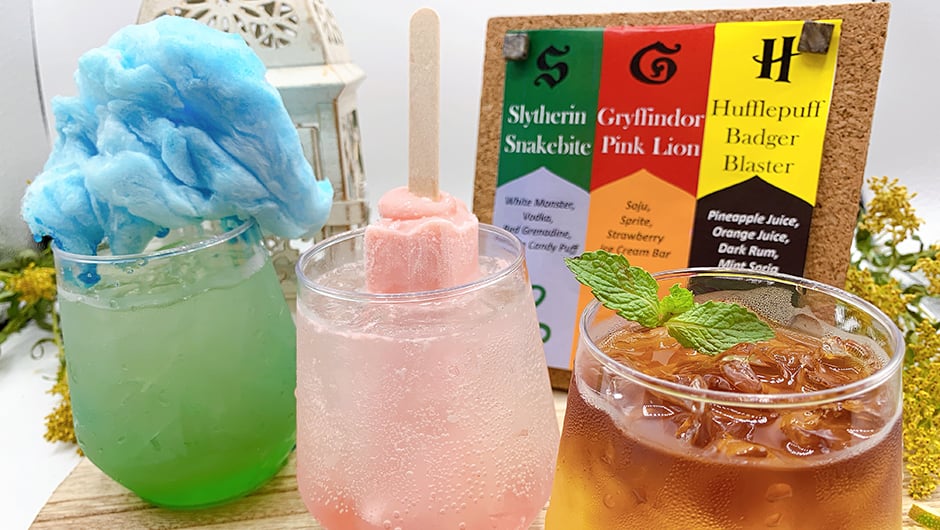 Today, Comic Con Honolulu 2019 kicks off a three-day family-friendly celebration of comics, costumes, fantasy, sci-fi and all things nerdom at the Hawaii Convention Center.
As a lifelong fan of comic books and geek culture, anime and comic cons hold a special place in my heart. Being an adult doesn't mean I have to put away my childhood joys, but rather I can enjoy the best of both worlds. In fact, this con is catering to the 21-plus crowd with three speciality cocktails inspired by the Hogwarts Wizards Houses from the Harry Potter novels.
To get your muggle hands on an adult beverage, visit the bar towards the back of Exhibit Hall 1, next to the concession stand. They are $10 each and are only available on Friday (today) and Saturday, from 3 to 7 p.m..
Slytherin Snakebite – White Monster, vodka, lime syrup and a cotton candy puff.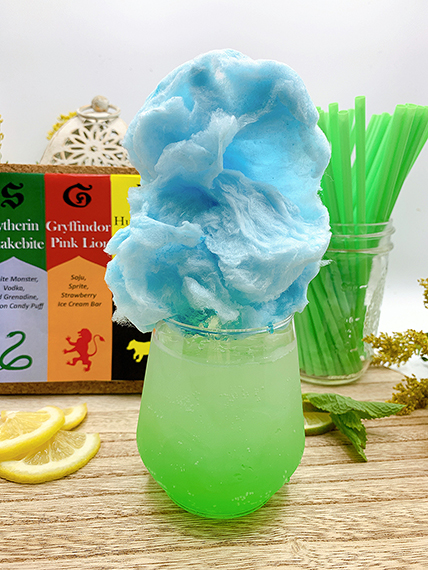 Gryffindor Pink Lion – soju, Sprite and a strawberry Melona bar.
Hufflepuff Badger Blaster – pineapple juice, orange juice, dark rum and mint.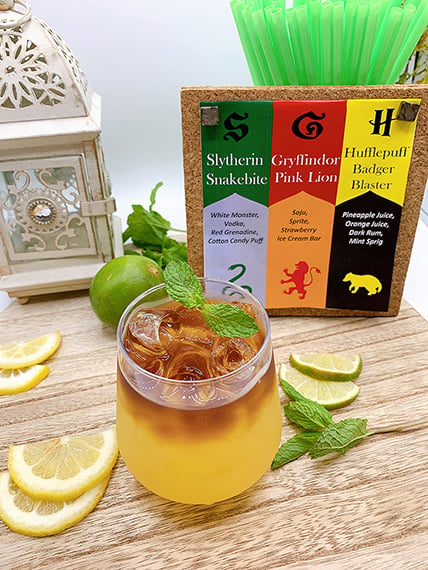 Of course, there's more to do at Comic Con Honolulu than make Harry Potter cocktails disappear with a swish and a flick. This Comic Con Honolulu may cater to comic book fans but it has something for all lovers of popular and geek culture.
There's a wide variety of events and activities to choose from:
The list of things to do and see can be daunting but there's an app that will help you make the most of your con experience .
I had my heart set on seeing Wil Wheaton, famous for his role as Wesley Crusher from Star Trek: The Next Generation and now an icon in the geek culture scene. Unfortunately, a family emergency is preventing him from making an appearance this year but he take the time to post a video explaining his absence.
My prayers go out to you and your family for a speedy recovery, Wil. Hopefully you can make it out here next year!
My other personal picks include meeting Amy Acker and Tom DeFalco. Amy Acker made her television debut on the Buffy the Vampire Slayer-spinoff called Angel and Tom DeFalco was instrumental in creating the 80's cartoon show G.I. Joe, which I remember fondly, in addition to being heavily involved in the comic book industry.
Cheers and see you at the Con!