Hard Rock Cafe: Fresh Made Menu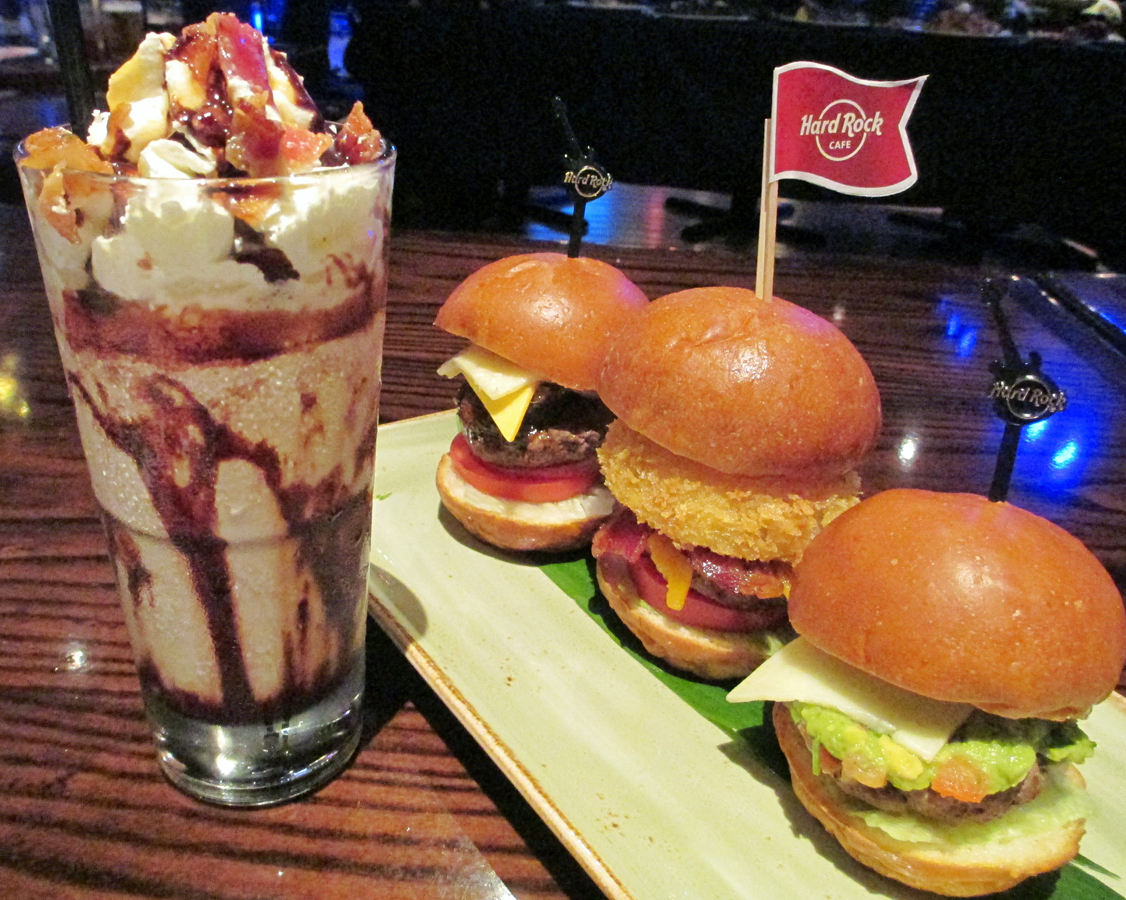 We were invited to taste Hard Rock Cafe's new Fresh Made Menu rolling out across the globe. After a year of research and customer feedback, the restaurant taste tested dozens of recipes and created new menu items.
The improved menu includes a bacon topped ice cream shake, a brioche bun for all their burgers and slow smoked BBQ brisket.
Hard Rock Cafe