Happy third anniversary to Arancino at the Kahala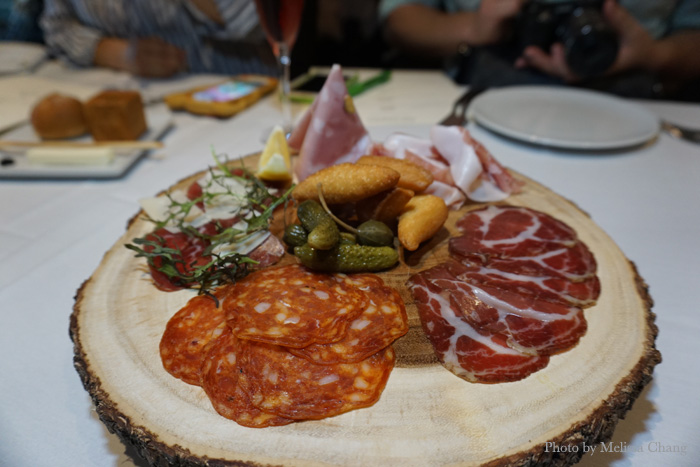 They say that if you own a business and make it to the three-year mark, you know you're going to be okay. Arancino at the Kahala is now celebrating its third anniversary, and they are introducing a new menu today to celebrate.
If you haven't tried Arancino yet, don't worry — the restaurant still offers authentic Italian flavors, ingredients and cooking methods, infused with local products. And they're not getting rid of the perennial favorites, just adding to the mix with some new dishes and three tasting menus: Selezione, $60 with $84 pairing; Degustazione, $90 with $123 pairing; and Speciale, $120, with $160 pairing. Click here to see the full range of selections.
The new menu starts today, since the restaurant had its grand opening on June 18, 2013. Chef Daisuke Hamamoto and general manager Alessandro Bolla continue to evolve the menu, often with dishes that make Bolla nostalgic when he gets a taste of home. Here are some items that we tried recently to preview the anniversary menu.
The affetato misto is a charcuterie platter comprised of Italian cured bresaola, copper, prosciutto di parma, salamino piccante, mortadella, parmigiano reggiano, and coccoli, which are fried bread dumplings. This simple pleasure is paired with a Lambrusco di sorbara, secco vigna del cristo from Emila Romagna, Italy for $13. (We all loved the bread with the meats, no contest.)
One of our favorite appetizers was the carpaccio di manzo, which is thinly sliced raw Miyazaki wagyu topped with arugula, parmegiano reggiano, and a light olive oil lemon dressing (not to mention a swoosh of balsamic reduction). Raw or cooked, Miyazaki wagyu melts in your mouth and leaves you slightly depressed when it's gone. This is paired with a Vermentino, tenuta guado al tasso from Toscana, Italy for $11.
Here in Hawaii, you've probably never seen trofie, a short, thick twisted pasta from Liguria. It's cleverly mixed with slices of potato and haricot vert of the same length, then tossed with Nalo Farms basil pesto. The pasta, potato and beans tossed together makes each bite an interesting, subtle mix of textures. This is paired with a Sauvignon blanc from Goose Bay, New Zealand for $11.
The highlight of dinner was the salt-crusted, oven baked whole branzino, or pesce al sale ($58).
The order is one pan, but we had a large party, so they made two. Bolla presented it tableside with rosemary potatoes and a lovely herb sauce, plus a history lesson in which he said Greek inventor Archimedes had written about this method of fish preparation.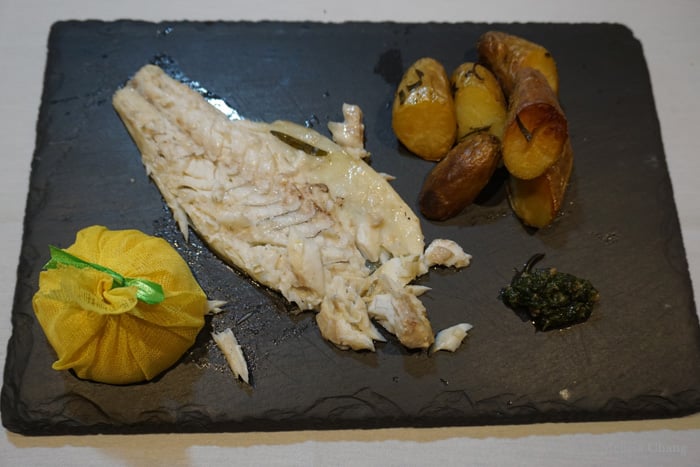 The salt crust infuses flavor and retains moistness, so it tastes elegant and rustic at the same time.
To top off dinner, we had a lilikoi marscapone cheesecake — I like ending with light desserts — with a scoop of citrus sorbetto and topped with a citrus sugar flake. You'll find this on the Degustazione menu up against the monte bianco, a chestnut puree with custard filling, but I'd definitely take this dessert over the chestnut.
As usual, dinner was memorable. But I think the team at Arancino is satisfied to know that they're going to be okay.
Arancino at the Kahala
5000 Kahala Ave.
808-380-4400