Happy Thanksgiving!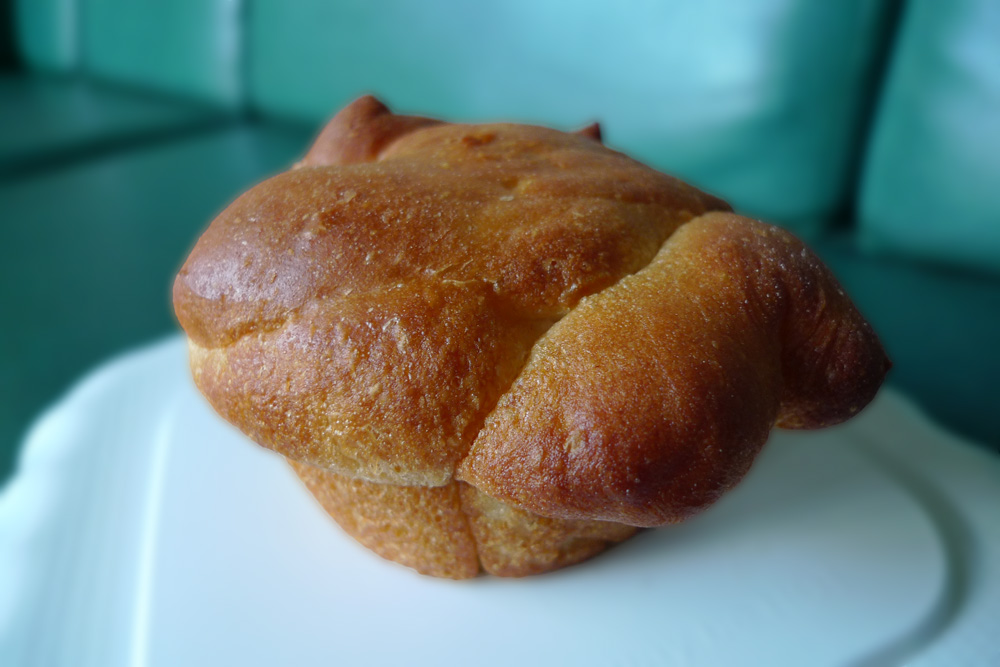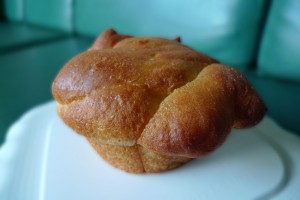 The other day, I went to Mariposa at Neiman Marcus and ate their monkey bread for the first time. One bite, and I was immediately transported back to my grandmother's house for Thanksgiving. Their monkey bread is Popo's Thanksgiving dinner rolls!
Every year, Popo would make these wonderfully airy, buttery, slightly sweet dinner rolls. The house would be strewn with buttered muffin and baking pans, filled with dough rising and waiting to be baked. As each batch was done, they were brushed with butter. And of course, once served, we would spread them with more butter. Later, my mom took over the responsibility of the dinner rolls, and my own home would be filled with pans and the smell of dough.
There were always enough left over for everyone to take home so we could make mini-sandwiches in the week to come — which is, of course, the second best part about having them.
I smelled the Mariposa monkey bread and smelled all my memories of Thanksgivings past. I don't have anyone to make them for me anymore, so it was touching that our waiter gave me two rolls to take home to eat today: one for me, and one for my mom. She may not remember who I am, but I know she'll remember it's Thanksgiving when she eats this, too.
You may already have your Thanksgiving food ready and cooking, but just in case, here is the recipe for my grandmother's dinner rolls. Wishing you and yours a wonderful holiday, with the same warm memories!
1 C shortening
1 C sugar
1-1/2 tsp. salt
1 C boiling water
2 eggs, beaten
2 cakes yeast
1 C cold water
6 C unsifted flour
Pour boiling water over shortening, sugar, and salt. Blend and cool, then add beaten eggs. Let the yeast stand in cold water for 5 minutes, then stir and add to cooled mixture. Add flour and blend well. Cover and place in refrigerator for at least 4 hours.
About 3 hours before using, roll into desired shapes (Popo either made a large roll with the ends tucked under, or a "clover leaf" made with 3 small balls pressed together at the center), then place in greased pans and allow them to double their original size.
Bake in a preheated 425° oven for 12 to 15 minutes. Brush with melted butter before serving. Makes about 3 dozen rolls.
========
You can read all of Melissa's blogs at www.nonstophonolulu.com/urbanmixplate. Follow Melissa on Twitter@Melissa808, on Foursquare as Melissa808, or email at Melissa@nonstophonolulu.com.
My recent blog posts:
Introducing Hawaii: In Real Life
Visiting the Waialua cacao farm
It's super sake week!
Breakfast at Eggs n' Things
Stewing for a good cause
Sushi Surfer Sliders and more
Happy Halloween! Here's a cocktail to celebrate
Last day in LA: Joan's on Third and Kogi BBQ
LA: Heading to Koreatown
LA: Dinner and a tweetup at Bazaar
Lunch at Anqi, celeb spotting at Umami
My top 10 San Francisco eateries (for this trip)