Happy Halloween! Here's a cocktail to celebrate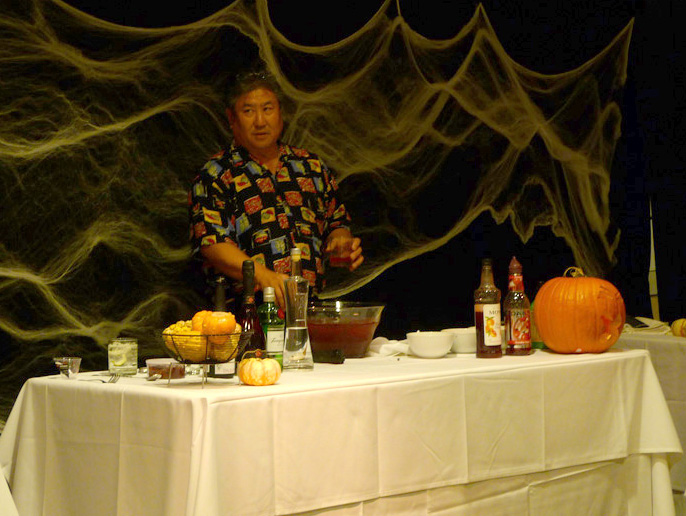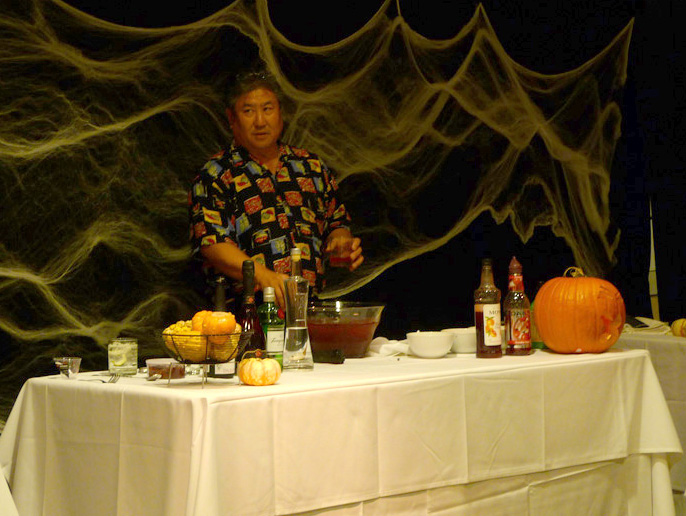 The other night, I went to another "cocktail development" class run by Alan Wong at the Pineapple Room. They came up with drinks that you can make anytime, but more so for Halloween. If you're still looking for things to help spice up your own Halloween punchbowl, Chef Wong has shared his recipe for an exotic cocktail for his witch's brew.
"The Red Gunn"
By Alan Wong
INGREDIENTS
1 oz. Grenadine
1 oz. Monin Blood Orange Syrup
½ oz. Ume Paste
1 oz. Club Soda
3 ea. Fresh Shiso Leaves
¼ oz. Yuzu Juice
LIQUOR
1 oz. Kai Vodka
1 oz. Tanqueray Gin
1 oz. Brachetto D'Acqui, "Rose Regale", Banfi
½ oz. Yuki No Bosha Daiginjo
GARNISH
1 ea. Micro Shiso
DIRECTIONS
Fill your mixing glass with 1 cup of cubed ice, add 3 fresh shiso leaves and muddle thoroughly. Add all your liquid ingredients over the muddled shiso leaves (except the club soda), add another 1/2 cup of ice and "hard shake" the cocktail. Before straining the cocktail, add the club soda, and pour into a 10 oz. martini glass, garnish and serve.