Happy birthday, Iron Chef Morimoto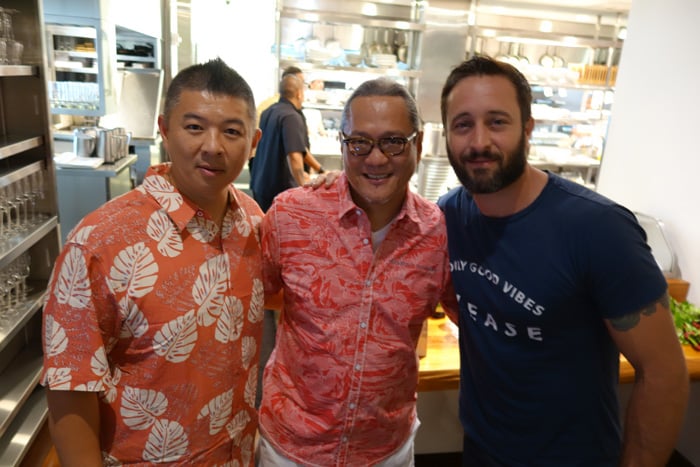 If you owned a chain of restaurants in foodie destinations around the world, where would you want to celebrate your birthday? For "Iron Chef" Masaharu Morimoto, the obvious choice is Honolulu.
Actually, Morimoto has namesake restaurants in nine other cities (New York, Chicago, Philadelphia, Wailea, Boca Raton, Mexico City, Napa, South Beach and New Delhi), but he favors Honolulu for the golf and abundant karaoke. He even entertained the guests at last night's event with the one song he performs. I had to work so missed the performance, but you can see one of my older videos of his singing here.
One of the revelations I had while joining the festivities was that the restaurant had been around quite a while, too. Mari Taketa and I first reviewed it when it opened in September 2010, and it has outlasted many Honolulu restaurants since then.
It's been featured on the hit series "Hawaii Five-0," and through occasional menu changes, new life is breathed into its food offerings so its appeal is renewed. Via The Modern, it's also (sort of) a part of the annual Hawaii Food & Wine Festival. Having the right celebrity chef and the right location is certainly a good formula for success.
It was nice to see some celebs I had interacted with previously, like Teilor Grubbs (who is now a teenager!); Arden Cho, whom I met while doing a minor appearance in "The Dressmaker's Daughter;" and Aiden James, an ukulele star who was at the Ukulele Picnic last year.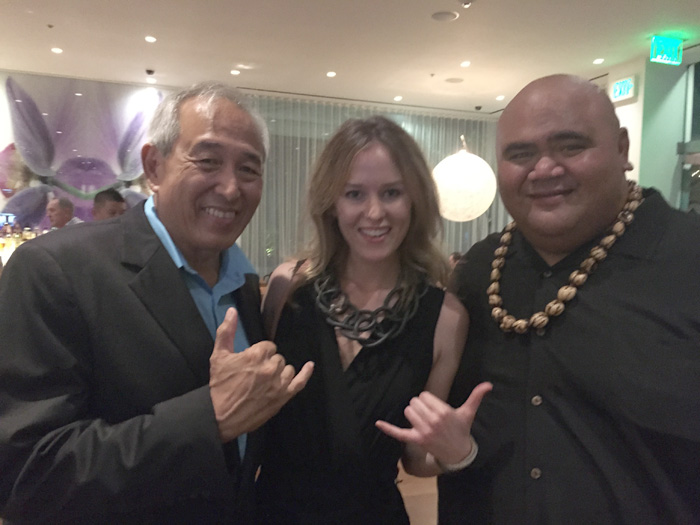 Here are some of the dishes we had during the birthday celebration, all from the menu:
Congratulations and happy birthday, Iron Chef Morimoto! We're looking forward to the next five years.