Happy 40th birthday, 'Saturday Night Live'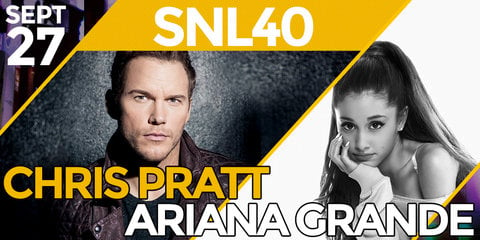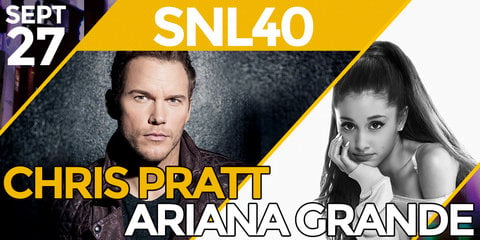 It was Saturday night, May 21, 2005.
The host was Lindsey Lohan and the musical guest was Coldplay.
My then-girlfriend, now-wife, and I were living in New York City for almost two years, and we finally got tickets to "Saturday Night Live." I was excited. Fan-boy excited. I started watching SNL as a kid — a little too young to be up that late on a Saturday night. Back then, I learned comedy 101 from Eddie Murphy, Billy Crystal, Dana Carvey and Phil Hartman.
Fast forward to today. This Saturday is the premiere of SNL, in its 40th season. The show was created in 1975 by a Canadian, Lorne Lipowitz (better known as Lorne Michaels). At its best, SNL was a revolutionary, star-making show that mirrored the times. At its worst, it was simply unfunny. But no show has a better batting average and when it bombed, it always went down swinging.
Back to 2005. I remember bits and pieces of that night. Chris Kattan crossing the street in front of 30 Rockefeller Plaza by taxi light. Tom Hanks waiting with his family in the lobby (Tom Hanks!?). Walking down the hallway to Studio 8H like cattle and seeing the photos of legends lining the walls. Inside, the set was smaller than I imagined and the low-hanging stage lights on the balcony were practically in our laps.
That year was a murderer's row of a cast including Tina Fey, Amy Poehler, Seth Meyers, Will Forte, Fred Armisen, Maya Rudolph, Jason Sudeikis and a young Keenan Thompson. This was pre-Facebook. Pre-Twitter. Pre-iPhone. Believe me, I would have blown up newsfeeds with photos that night.

The cold open started. Then came the seven magic words that released the genie from the bottle:
"Live from New York, it's SATURDAY NIGHT!"
Opening credits rolled on TV screens above us, the ones I loved as a kid and still do now. The sax. The city lights. The photos of New York weirdos. I never thought I'd live in New York and here I was. It was electric. For a little while at least.
It was a good show. Not great. Lohan was trying hard to prove she wasn't a train wreck. There was Fey and Poehler on Weekend Update. "The Prince Show" with Armisen as Prince and Rudolph as Beyonce. The most memorable moment was Coldplay's performance of "Fix You." It was intimate and powerful, and when the song ramped to a climax, everyone in the audience had goosebumps.

But it was less about the show and more about the buzz. The energy. The fear. This was live television. Without a net. It was a thrill watching the frantic rolling and unfolding of sets during commercial breaks. The cast members dashing off after the applause signs turned off, shedding their clothes as they prepped for the next sketch. It was a great night.
It's been 40 years of great nights.
Birthdays at this age tend to suck (believe me, I know), but happy birthday anyway, SNL. Here are my top 40 quotes and sketches from 40 years of "Saturday Night Live." Test your SNL fandom and see how many references you can get.
35-40: You're a true comedy nerd and we may be soul mates.
25-34: You're an SNL fan, but on Saturday nights you probably have a life.
15-24: You have much to learn, young Paduan. Hit the Youtubes.
0-14: You read this far and that's cool. High five. But we can't be friends.
40. "Superstar!"
39. The Chanukah Song
38. Massive Headwound Harry
37. "Well, isn't that special?"
36. Donnie and Marie on a Gumby Christmas
35. "That's the news and I'm outta here"
34. "It was my understanding that there would be no math"
33. Season's Greetings from Tarzan, Tonto & Frankenstein
32. Lord and Lady Douchebag
31. "Cheeseburger, cheeseburger, cheeseburger…"
30. "Schwing!"
29.. "Get a life!"
28. The Ambiguously Gay Duo
27. "Candygram"
26. "We're here to pump, you up"
25. "Strategery"
24. Stefon
23. Oops I Crapped My Pants
22. "I hate it when that happens"
21. Ronald Reagan Mastermind
20. "Chocolate Babies"
19. Synchronized Swimming
18. Deep Thoughts by Jack Handey
17. Samurai Delicatessen
16. All Steroid Olympics
15. Mister Robinson's Neighborhood
14. Choppin Brocolli
13. The Blues Brothers, Soul Man
12. "Livin in a van down by the river!"
11. Little Powdered Donuts
10. Buh-weet Sings
9. Hot Tub
8. Therapists/The Rapists
7. Schmitts Gay Beer
6. More Cowbell
5. Chippendales Auditions
4. Sarah Palin
3. Dick in a box
2. Lazy Sunday
1. Shweddy Balls (still makes me laugh, every time I see it)

What are you favorite sketches and moments from SNL?