Hanohano work day at Papahana Kuaola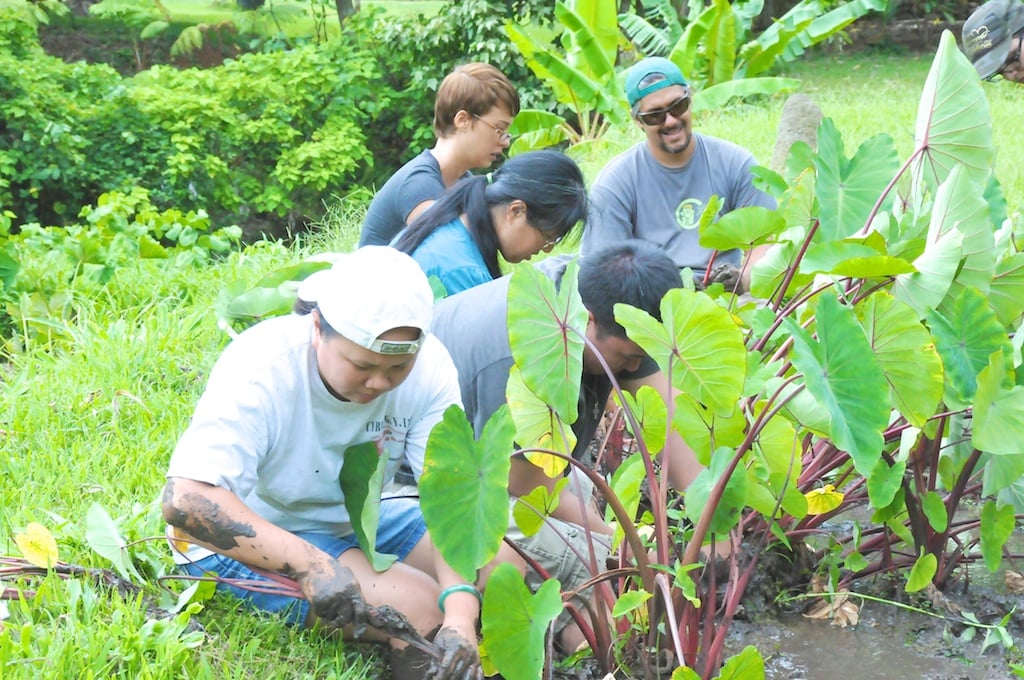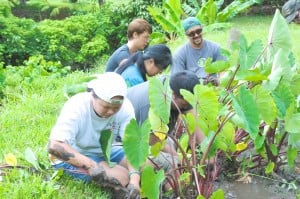 Sustainability remains the big buzz word when it comes to food, but for local farmers, it's always been a way of life. Quietly tucked away at the base of the Ko'olau mountains in He'eia are the kalo patches of Papahana Kuaola.
An offshoot of native plant specialists Hui Kū Maoli Ola, Papahana Kuaola is a nonprofit organization with a focus on education and habitat restoration through the cultivation of such native Hawaiian crops as awa, several varieties of kalo and sweet potato. Papahana Kuaola is one of the many nonprofits (among them Paepae o He'eia) working to revitalize the ahupua'a of He'eia in the hopes of one day creating sustainable food sources for the area.
I had previously visited the kalo patches while working on a blog post for the Hawaii Food & Wine Festival. The moment I arrived, I felt an instant connection to this place. Everything from the mountains that towered above to the mud beneath my feet left me feeling completely serene. It was then that I remembered that the lo'i (kalo patch) is a part of my heritage, and I'm not too proud to admit that I got a little choked up.
Because I was filming and taking photos, I couldn't get down and dirty in the mud like everyone else, which is why I jumped at the opportunity to return when I was invited to help out at the Hanohano work day.
The Hanohano work day originated as an industry day for chefs and cooks from local restaurants to come to the Papahana Kuaola and experience what takes to grow the ingredients that they cook. On Monday, people from Royal Hawaiian Hotel, Azure, Roy's, Town and Downtown restaurants along with a group from Paepae o He'eia joined program director Rick Barboza and Chef Mark Noguchi to work in the lo'i.
Here's a look at the hard work involved in growing kalo the way ancient Hawaiians did:
Photos from Papahana Kuaola
Video I shot for the Hawaii Food & Wine festival during a previous visit