Hank's haute new hot chicken sandwich
Top chef star Dale Levitski helped create the new Nashville hot chicken sandwich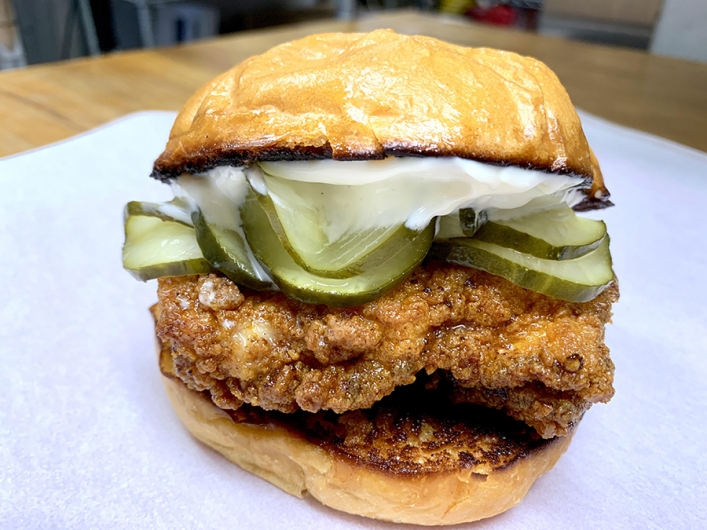 Everyone knows Hank's Haute Dogs for their gourmet hot dogs — it's right there in the name. But every so often, Henry "Hank" Adaniya introduces new items to change it up.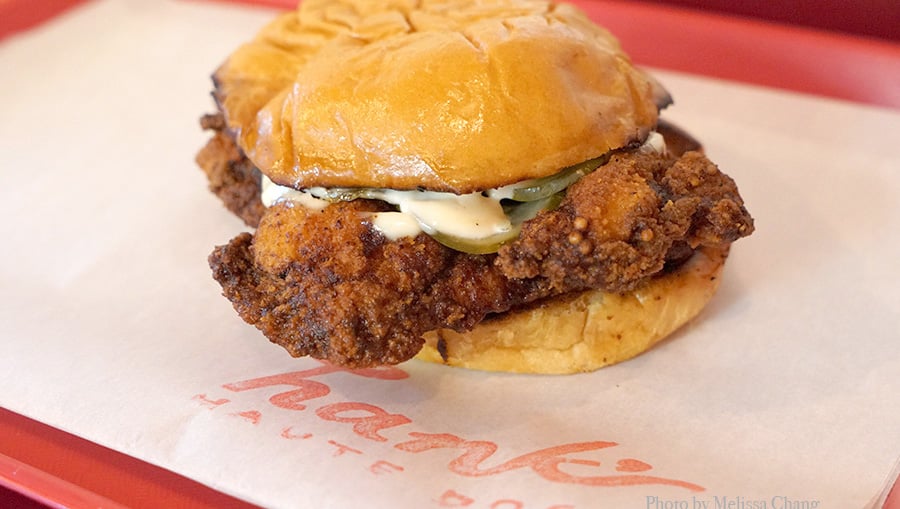 Last week, Adaniya's old friend Dale Levitski — of Top Chef Season 3 fame — flew into town and helped him create a new Nashville hot chicken sandwich. Levitski had most recently been working in Nashville, one of many cities across the country where the "hot chicken" trend has spread.
"It's a breaded, fried chicken thigh tossed in traditional Nashville hot sauce, which is cayenne – and paprika-based. We keep it simple, with mayonnaise to cut the spiciness, and dill pickles," Levitski explained. "This kind of hot chicken is a big trend right now … there are a few places in Los Angeles that opened recently that just sell hot chicken."
I tried the new sandwich, and I liked it, but I eat spicy food. The heat level is a solid medium and intensifies a bit as you eat, so most people will need a drink (like the pineapple ice) to temper it. I also love that the chicken stays crunchy even after it's been sitting out for a while due to me taking pictures.
Levitski's Nashville hot chicken sandwich did so well this past weekend, it's going to be on the menu permanently. You know he knows what he's doing, since he created Hank's Kobe dog 12 years ago and it's still a popular special on Sundays. Hopefully it won't be another 12 years before Levitski comes through Hawaii again, especially now that he's living closer to us. As you read this, he's on his way to San Carlos, CA, to take over as chef of Johnston's Saltbox.
Hank's Haute Dogs
324 Coral St.
661-0031