Hana Harvest dinner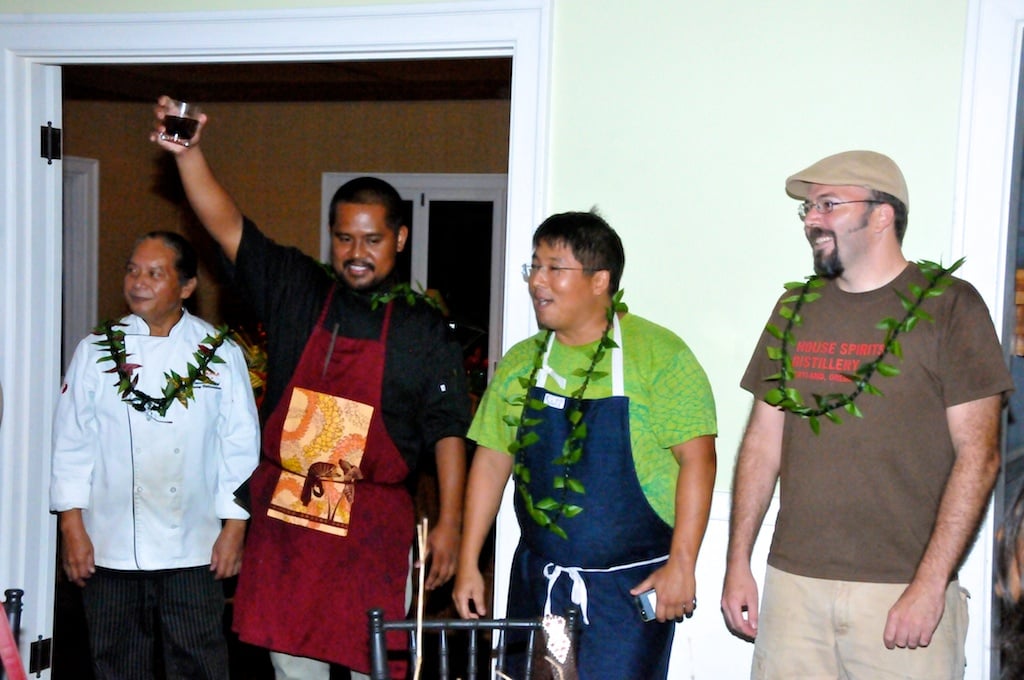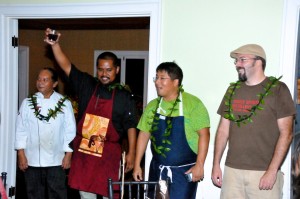 Chefs Sheldon Simeon, Mark Noguchi and Barry Villiarimo shared their combined their creative cooking talents for a tasting dinner held at Travaasa Hana's turn-of-the-century Plantation Guest House.
The event, which benefited Mahele Farm and the Hana Youth Center, featured six course dinner paired with cocktails by Dave Power of the Feral Pig on Kaua'i.
After an amazing day gathering inspiration at Mahele Farm, Simeon, Noguchi, Villiarimo and Power pretty much tossed the menu they had planned out the window in favor of one that utilized ingredients harvested that day at the farm like Scarlett Begonia, haole spinach, chocolate basil, poha berries and fiddelhead ferns.