Hale Aina Happenings: Champagne and Caviar and Half Off Wine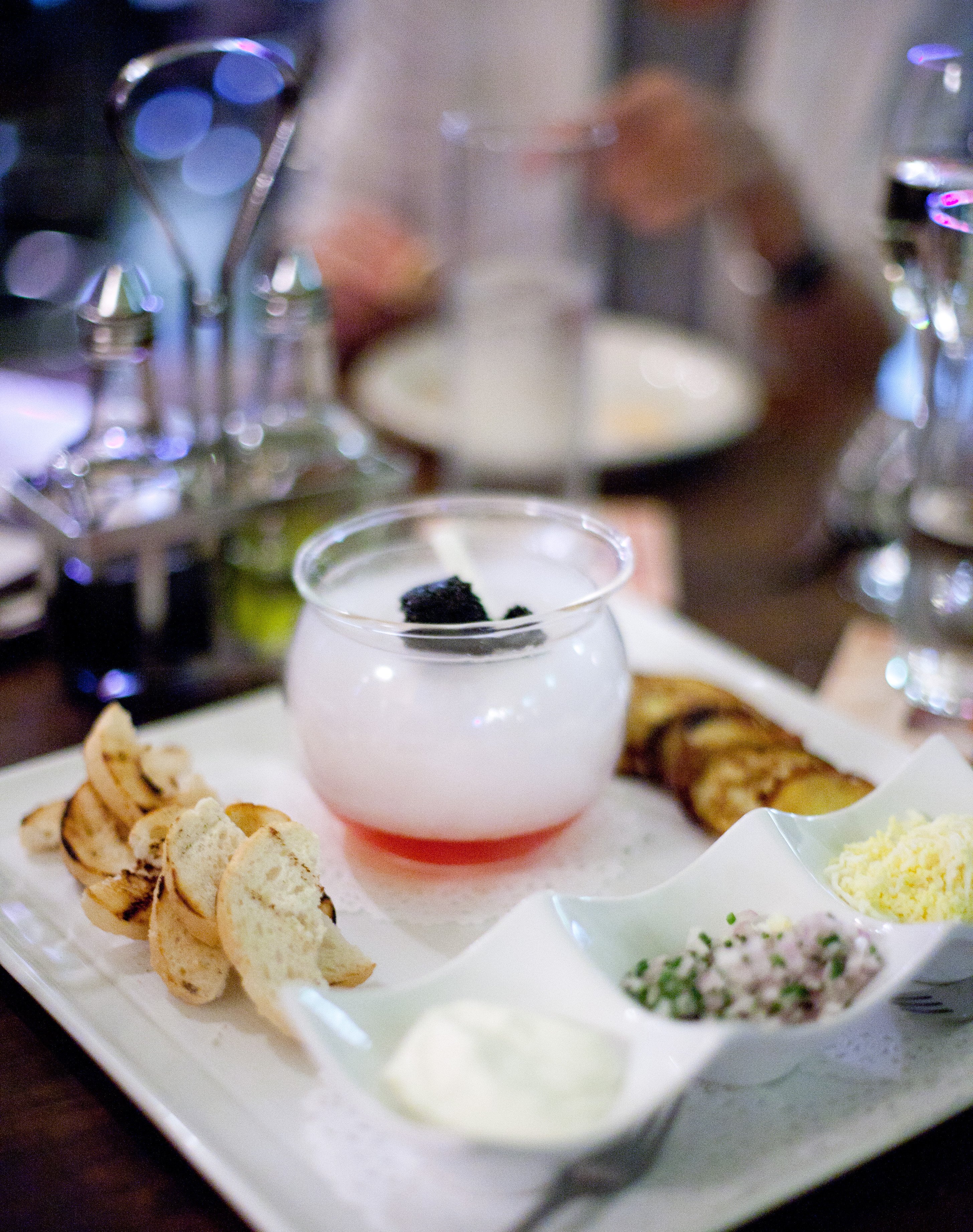 Didn't get enough champagne for Christmas? Splurge on champagne and caviar Thursdays nights at Du Vin, where American black sturgeon caviar is served with all its festive accoutrements: blini and crostini, sour cream, grated hard boiled egg, shallots and chives. The dish arrives dramatically, over a vessel of smoking dry ice. $30 for the caviar platter; add $13 for a glass of champagne.
Too much champagne already? Or want a whole bottle? Don't forget half-off wine bottles Tuesdays at Du Vin, which drops the range of prices on Du Vin's 100-bottle list to between $20 and $200 (Dom Perignon, 2003). Bottles recently spotted on the list include Duckhorn Zinfandel, 2009 (half off for $52) and Justin Isosceles, 2010 (half off for $66).
Du Vin, brasserieduvin.com
Or, over at Bar35 on Tuesdays, for just $25, you can get a bottle of wine and pizza, such as the popular Sweet Bangkok, with lup cheong and cilantro, or the French Kiss, with brie and ham.
Bar 35, bambutwo.com/bar35hawaii