Hale Aina Happenings: celebrating local food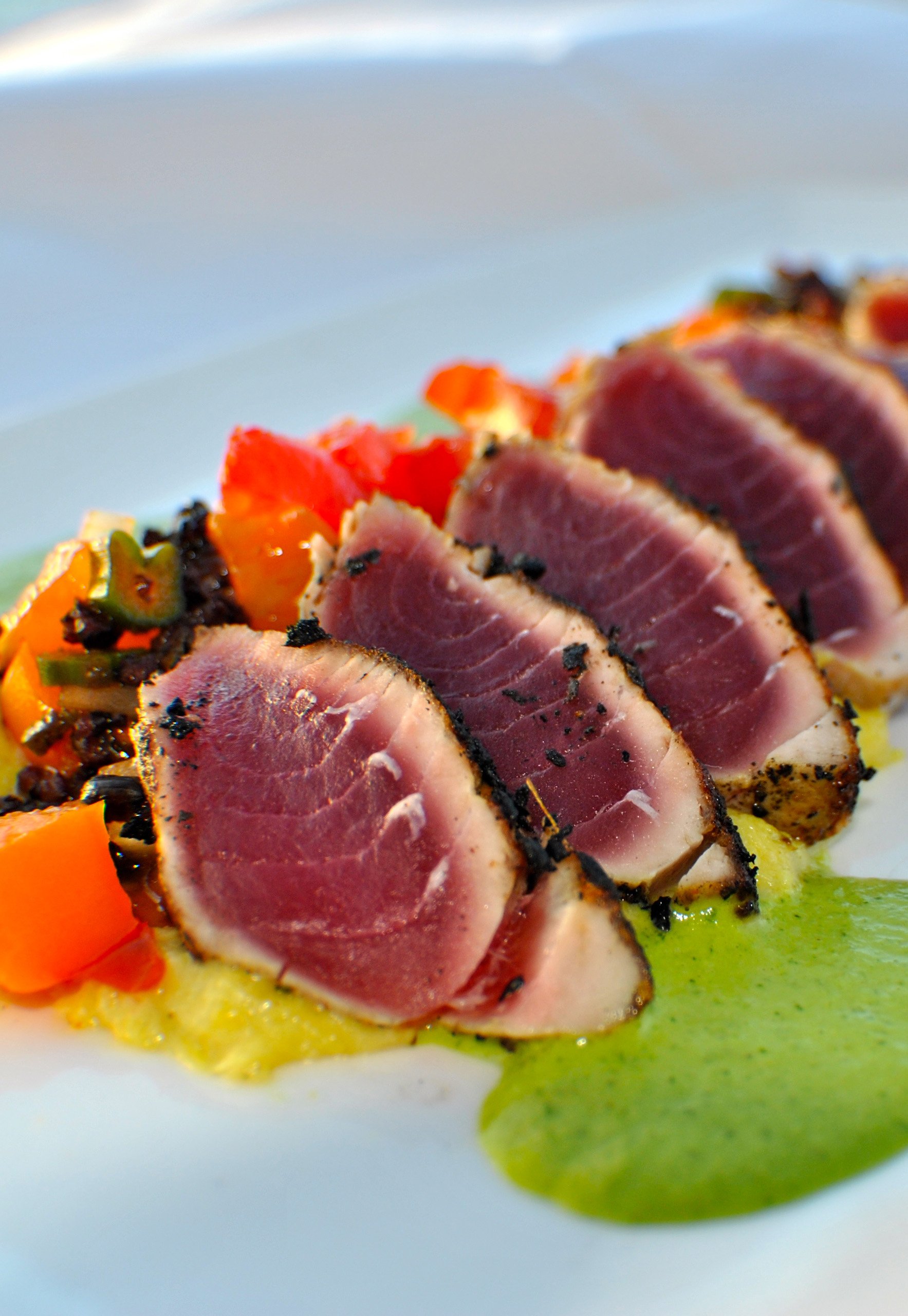 Pa'i'ai and friends at Town
Next week, Slow Food Oahu and Town restaurant celebrate Terra Madre Day, a worldwide celebration of local food rooted in local economies and culture. Town's six-course kalo menu will feature Hawaiians' most culturally significant crop: The multiple preparations include grilled pa'i'ai in a kukui nut broth; in a salad of opelu, pohole, picked persimmon and poi croutons; kalo leaves stirred into a luau risotto; poi alongside venison pipikaula; and a brown-butter kulolo. Before the dinner, there will also be a silent auction with a variety of food and culinary items, including gift certificates to Greens and Vines, Prima, Du Vin and Madre Chocolate. Proceeds will send Oahu delegates to the biennial Terra Madre conference in Italy, which gathers producers and farmers in sustainable food systems from around the world.
$105 (price includes all drinks, tip and tax), 5:30 p.m. on Tuesday, December 10. Buy tickets at https://www.eventbrite.com/e/paiai-and-friends-tickets-9424507957
What's different now than 25 years ago?
Merriman's Waimea, another champion of local food, celebrates its 25th anniversary this year. For the week of December 9 to 13, the 25th anniversary tasting menu includes wok-charred ahi, a Waimea grass-fed filet mignon with Hamakua mushroom brandy cream sauce, and a crispy molten chocolate purse made with Original Hawaiian chocolate from the Big Island.
$67 for the 25th Anniversary menu, December 9-13
With the upcoming anniversary, we asked Peter Merriman to reflect on the 25 years that have passed since he opened his Waimea restaurant:
What still surprises you?
It's surprising how difficult it is to use simple preparations and do it well. I feel like a Buddhist; constantly pursuing perfection but never getting there. It's surprising to me that excellent simplicity is still so challenging.
I'm also surprised by what our farmers keep producing and innovating. I thought everything that could be grown was being grown in the late 1980s. Boy, was I wrong about that!
What have you had to do to keep up with the times?
We've changed everything. From the chairs, art, plates, paint colors and we've even gone from graph paper to Google spreadsheets. We lost our recipe for cream sauces and don't do many of those nowadays.
We used to use rice and potatoes, each prepared in about 50 different ways, as our starch. Now we have about 15 different grains each prepared in 50 different ways.
Designer vodkas, chef-made cocktails and microbrews are some of the beverage trends people demand nowadays that did not exist in '88. Did I mention kale and arugula?