Hair and clothes: What's chic and hot in 2016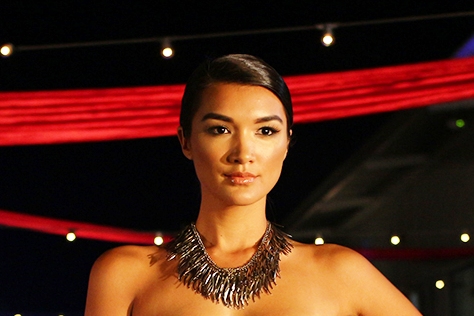 Every New Year I like to showcase my favorite upcoming looks in fashion and beauty. I'm not drawn to the look of the moment, but styles that transcend. For instance, last year I collaborated with makeup artist Jonathan Freitas on makeup updates.
This year, for forecasts of looks that will get you through 2016, I turned to two respected veterans: prolific wardrobe stylist Kim Smith and hairstylist extraordinaire Paul Brown.
Paul Brown: 3 looks for hair
I don't know if it's because we're both Portuguese, but Paul Brown and I have always vibed well, whether backstage at fashion shows or chatting it up at his salon at Ward Center. Here are his takes on the hottest looks for hair in 2016:
No. 1: No-nonsense up-do's. Sleek, clean: a perfect way to streamline your look in the New Year. This year's up-do's are not about the prom or wedding hair.
No. 2: Bangs, bangs, bangs. Look for variations: fringe, Betty Page, faux and asymmetrical, to name a few.
No. 3: Fun colors are still in! With a caution: Brown notes that what you see on Pinterest and other sites could very well be in filter format, so try out your pastels and white/gray on a small section of hair before going all-in.
Kim Smith: 3 looks in fashion
Londoner-turned-kamaaina Kim Smith made a name for herself in Hawaii as the stylist for Neiman Marcus. Now independent, she's really hit her stride. Here are some of Smith's fave upcoming looks.
No. 1: Slip dresses and underwear as outerwear. Think warm to hot weather. Flashback to the 1980s.
No. 2: Spanish flair: not shy. Strong girl, strong statement. Look for textures, layers and ruffles inspired by Spanish couture.
No. 3: Romantic is back. It's all about softness, updated. Free-spirited and ethereal with a modern silhouette.