Guide to Kawaii Kon 2017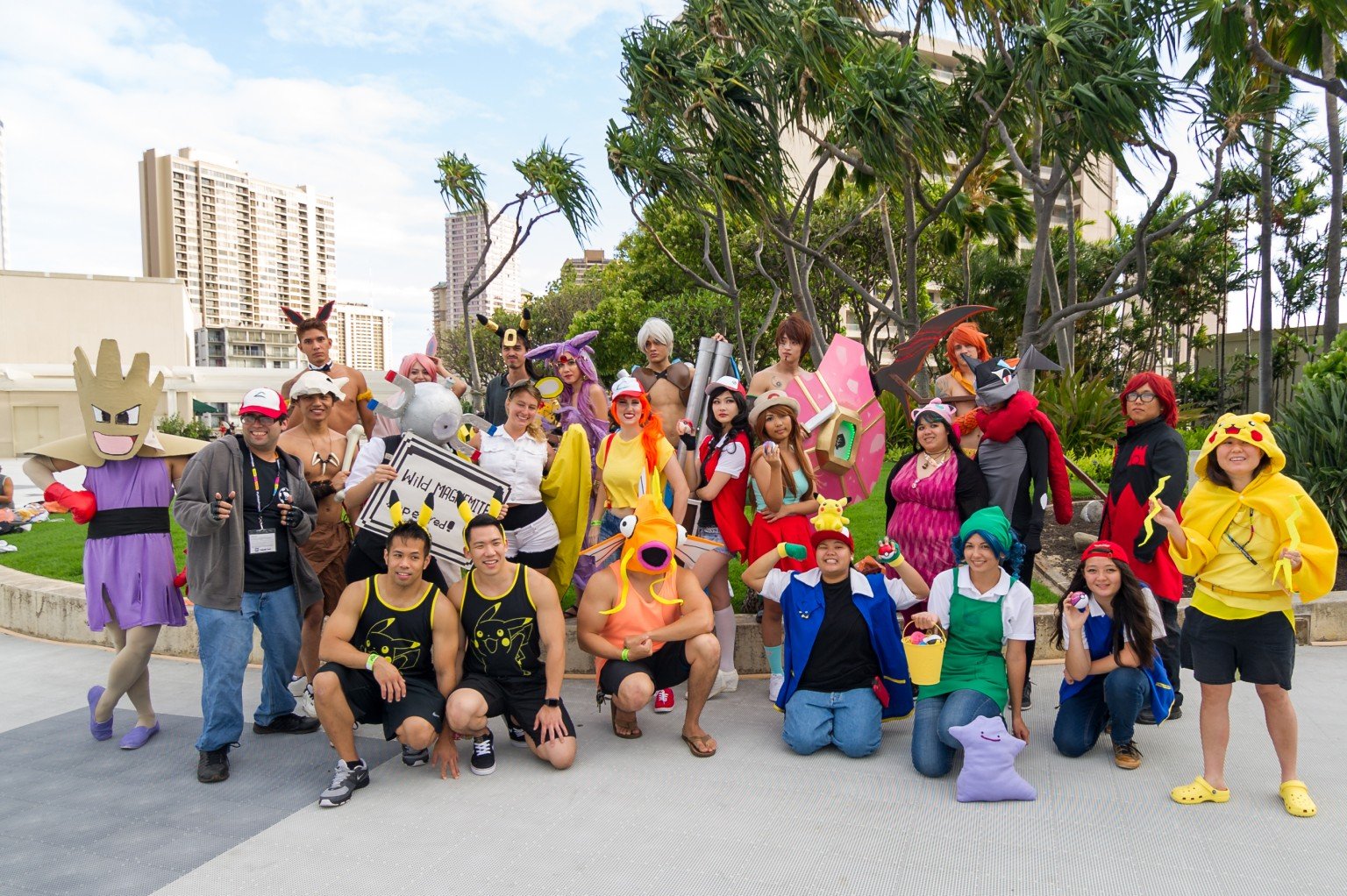 Thirteen years and 15,000 otaku after it began, it's back. Kawaii Kon 2017 happens at the Hawaii Convention Center this weekend, April 7 to 9. So to help you navigate this world of anime, manga, gaming and cosplay — and prepare you for the costumed characters you'll see wandering the area — here's my handy guide to all things kawaii.
Cosplay
Probably the biggest draw for Kawaii Kon is the cosplay. If you're not familiar with cosplay, Google defines it as dressing up as a character from a movie, book or video game, especially Japanese manga and anime. You'll find tons of cosplayers at Kawaii Kon, many of whom put days, weeks and even months into creating their costumes.
When photographing and interacting with cosplayers, please practice what I like to call the 3 C's: be Courteous, be Considerate and ask for Consent. Be courteous to the cosplayer, be considerate of others engaging with the cosplayer, and ask for consent when taking their photograph. Cosplayers are event-goers who are there to have a good time, just like everyone else.
For a sample of what to expect, here are photo galleries from previous Kawaii Kons:
Kawaii Kon 2016, Kawaii Kon 2015, Day 1, Kawaii Kon 2015, Day 2, Kawaii Kon 2015, Day 3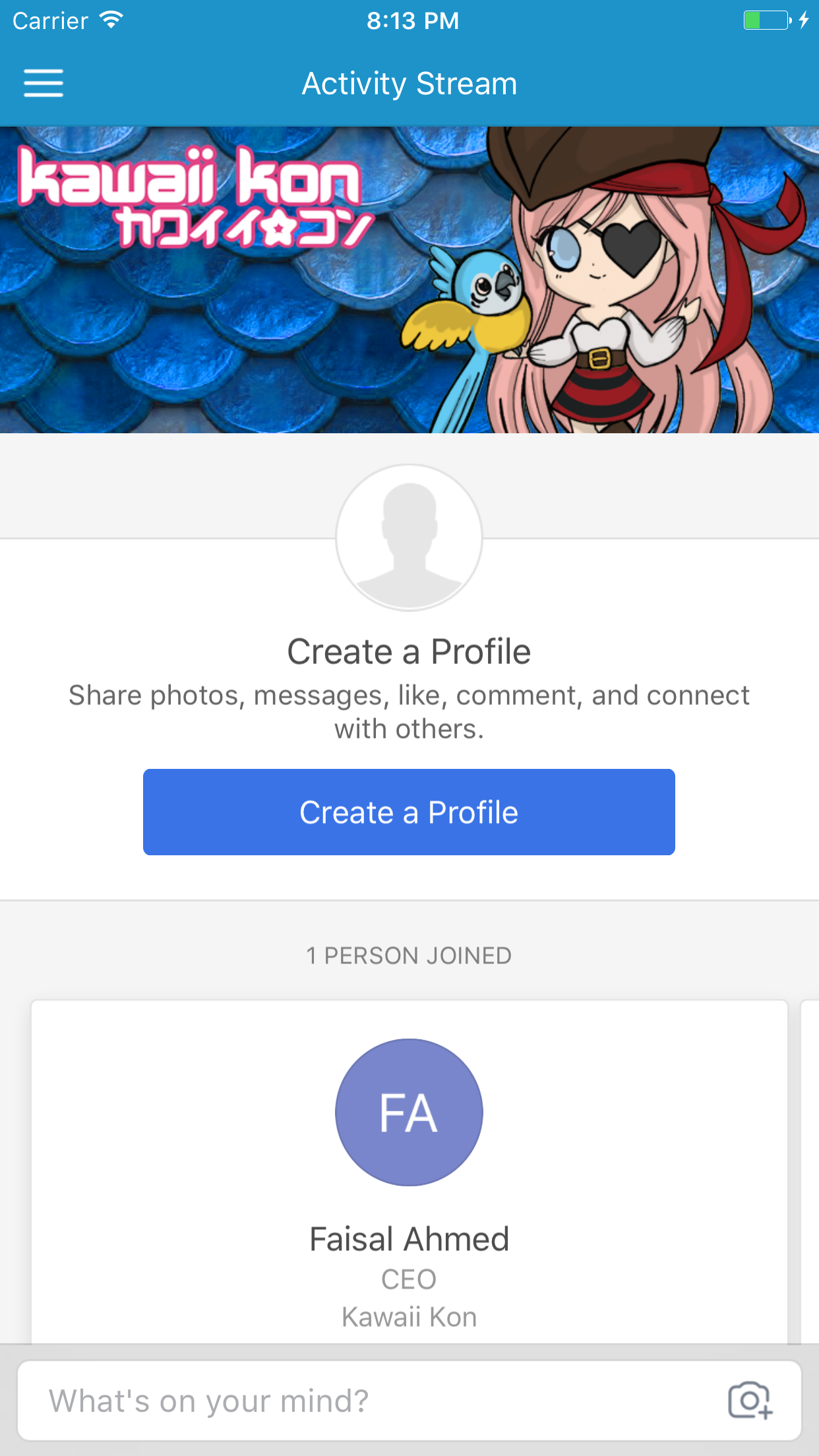 Kawaii Kon mobile app
A great resource is Kawaii Kon's free mobile app, available for either Android or iPhone. You can find listings for special guests, schedules of events, dealers, artists and nearby meal deals. There's an interactive map if you get lost and a social stream for communicating with other attendees. It's faster than the website and has more information. You can download the app here: Kawaii Kon Mobile App
Activity rooms
What I like to call activity rooms offer entertainment throughout Kawaii Kon. Compete against other gamers in the Video Games room. Relax with a favorite manga while being served by butlers and maids in the Manga Library/Cosplay Cafe. Watch popular and upcoming anime in the Video Room. Roll the dice and play some cards in the Table Top Gaming area. Check the Kawaii Kon mobile app for a map.
Video Games – 3rd Floor: 313A, 313B, 313C
Manga Library/Cosplay Cafe – 3rd Floor: 312
Video Room – 3rd Floor: 319A, 319B, 320
Table Top Gaming – 1st Floor: Main Exhibit Hall
Merchandise
It's hard to walk away from a convention like this without some souvenirs. The Dealers Room offers licensed items from anime, manga and other genres. Artist Alley features original and hand-crafted pieces, usually from local creatives and craftspeople. Friday has the best selection for both, while Sunday has the best deals.
Events
There are so many events at Kawaii Kon, you won't be able to see them all. You need to be strategic. Check the event schedule on the app or the website and plan accordingly. Here are my picks for top events:
Cosplay Contest
Saturday, April 8
5 – 6 p.m.
Ballroom B
See the best of the best cosplayers compete for trophies, cash prizes, a year's worth of Spam musubis and the title of Best in Category!
Fashion Show
Saturday, April 8
12 – 1 p.m.
Ballroom B
Check out the latest designs from gouk, BABY The Stars Shine Bright and ALICE and the PIRATES, modeled by local models.
Luna Haruna Concert
Saturday, April 8
8:15 – 9:15 p.m.
Ballroom B
Luna Haruna has been featured in Sword Art Online, Monogatari, Fate/Zero and more. Hear her famous anime themes and chart-topping hits live!
Kawaii Tea
Sunday, April 9
11 a.m. – 2 p.m.
Room 328
$40 ticket fee
Join Mimi and Rin from BABY, the Stars Shine Bright for "Secret Springtime Paradise," a special afternoon tea party.
Speed Dating
Friday, April 7
9:15 – 11:59 p.m.
316B
18+ only please. If you're an otaku seeking a new friend, acquaintance or maybe even love, check this out. Matches will be sent out one to two weeks after the convention.
Room with a Clue
The official escape game of Kawaii Kon 2017 will have a real-life escape room that you and your friends can play. Are you smart enough to escape? Games will be 10 minutes long, for groups of 4. Theme will be announced.
Special guest
Every Kawaii Kon, there's always one guest who can be considered the headliner. This year, I would say it's Dante Basco. Some of you grew up with him as Rufio from the Steven Spielberg movie "Hook." Others may remember him as the voice of Prince Zuko from "The Last Airbender." Either way, you can catch him at Kawaii Kon 2017. For appearance dates and times, as well as other special guests, check the Kawaii Kon mobile app.
Meal deals
You can't cosplay on an empty stomach. Well, you can, but it won't be fun. Nearby eateries will be offering meal deals for attendees. You just have to show your Kawaii Kon 2017 membership badge. Check the mobile app for more details.
Subway Kapiolani
1695 Kapiolani Blvd.
1 free cookie with purchase of sandwich when you show your Kawaii Kon 2017 membership badge. Offer good 4/7 – 4/9/17.
Papa John's Kapiolani
1646 Kapiolani Blvd.
Show your Kawaii Kon 2017 membership badge for offers on carryout orders. Offers good 4/7 – 4/9/17.
1. Lunch Special – 8-in-1 topping pizza and a 20-oz soda for $6
2. $2 more for specialty pizza
3. 1 large 3-topping specialty pizza for $15
Teddy's Bigger Burgers Kapiolani
1646 Kapiolani Blvd.
Get 10 percent off your order when you show your Kawaii Kon 2017 membership badge. Offer good 4/7 – 4/9/17.
Atkinson Grill
1695 Kapiolani Blvd., Suite D
Get a Chicken Teriyaki plate with 2 sides with a small drink for $7.95 when you show your Kawaii Kon 2017 membership badge. Offer good 4/7 – 4/9/17.
Taste Tea
1391 Kapiolani Blvd.
Buy one drink, get one free when you show your Kawaii Kon 2017 membership badge. Offer good 4/7 – 4/9/17.
Momo Tea
1665 Kalakaua Ave., Suite 104
20 percent off all items when you show your Kawaii Kon 2017 membership badge. Offer good 4/7 – 4/9/17.
Pro tips
Don't just take my word for it. Here are tips from seasoned attendees for how to get the most out of your Kawaii Kon experience:
Daria Roud – Always have extra safety pins on you. Something will fall apart or at least you can save someone else's day.
Eri Neko – Bring a water bottle to refill throughout the day and snacks.
Hannee Chong – There will be a lot going on. It's best to print the schedule or download the KK app ahead of time and plan out what you want to do. Have backup plans in case the lines are too long and you don't feel like waiting.
Gabriel Yanagihara – Lots of people think Sunday is the best day for deals, but really, Friday is when all the best stuff in Artist's Alley gets bought up. Get to Artist's Alley fast to get all the really good stuff with the most selection.
Angel Rumbaoa – Take a bath. Stay there all day, every day of the weekend till you gotta watch closing ceremonies.
Ryan Conner – Comfortable shoes.
Hirez Mediahawaii – Just be safe out there.
Brandon Morishita – Desperation pays off. Panic mode. Could always return as a volunteer.
Lisa Kinoshita – Hydrate. Remember to sit down in A/C to cool down once in a while. Remember to eat. Bring cash as some vendors don't accept card and the ATM fees at the con center are outrageous. Ask artists for permission before taking a photo of their table/products.
Richelle Keiko Wai – When taking pics of other cosplayers or convention-goers please always remember to ask permission no matter what!!! There are a lot of people that would appreciate it. Remember guys, consent is important!!!
Annie Kwok – Make a list of panels you want to go, before hanging out at the Dealer's Room for the rest of the day.
Van Fujishige – Come to our room. We're insane. The Tabletop Gaming Room! We'll have an escape room provided by a Room With A Clue, two Artemis Space Ship Bridge simulators, board games, card games, tournaments, play-and-win games, RPGs, giant games, demos and more.
Gypsy Madden – Live by the Douglas Adams quote, "Don't panic!"
Kawaii Kon 2017
April 7-9
Hawaii Convention Center