Guide to Comic Con Honolulu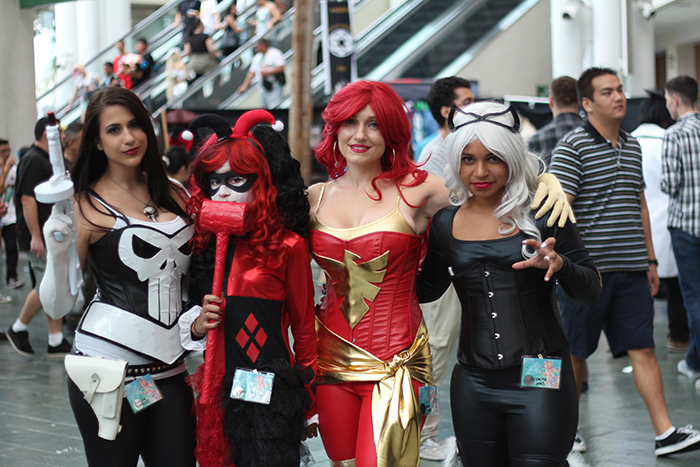 I felt a great disturbance in the Force, as if millions of voices suddenly cried out. Only instead of something terrible, it's actually something great that's coming. What I heard rippling through the universe was the sound of local geeks and nerds crying out in glee. Comic Con Honolulu is just days away.
Happening this Friday to Sunday, July 24th through 26th, Comic Con Honolulu marks the first of many sci-fi, fantasy and comic conventions coming to Hawaii this year. It's brought to you by the same folks that put together the anime convention Kawaii-Kon, so there's a bevy of experience behind Comic Con Honolulu. So much to see, so much to do, so very little time.
Here's my breakdown of top happenings at Comic Con Honolulu: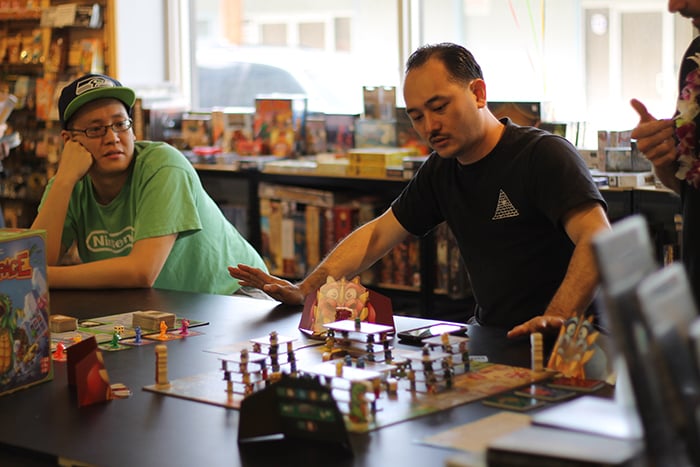 Gaming and tabletop games
Although life doesn't allow me to play games as often as I would like, I still consider myself a gamer at heart. Throughout the convention, you'll have the opportunity to test your skills against local talent or try out games you've never played before.
For you video gamers, there will be a League of Legends tournament starting on Friday with finals on Saturday. Winners receive a one-day pass to next year's Comic Con Honolulu along with bragging rights. Other video game tournaments will include Hearthstone, Super Smash Bros. and Call of Duty. Stop by the gaming room to sign up or just enjoy free open gaming.
For more old-school gamers or the plain curious, there's tabletop gaming. Here you can find a mix of board games, role-playing games and collectible card games. The power of imagination, dice, paper and colorful displays bring these games to life. Doesn't get any geekier than this. Or more fun.
This is a great place to find local players or learn to play a game you've been curious about. Demos happen throughout the day, with chances to win some of the games you play. My personal favorites are the Munchkin card game and the Pathfinder RPG.
Here's the gaming schedule, and the tabletop game schedule.

Dealer's Room and Artist Alley
For some, it's all about the swag they can bring away from the convention. There's money burning a hole in their pocket and the only cure can be found in the Dealer's Room and Artist Alley.
The Dealer's Room houses vendors from all over that cater to geeks and nerds. Imagine the lovechild of a comic book shop and video game store, and you get an idea of what you'll find: costumes, comic books, toys, video games, movies and more. And considering the shipping to Hawaii, this place is a godsend for Internet shoppers.
If you're more about buying local, check out Artist Alley. You can find things that are just as good as the Dealer's Room, the main difference being that the vendors are from Hawaii and tend to be smaller, sometimes even one-person operations. The thrill is seeing the quality of talent that Hawaii can produce. And they can sometimes give you a better deal on prices.
Here's a map of the Dealer's Room and a list of who'll be at Artist Alley.

Panels and events
Sometimes you just gotta talk shop with your fellow geek. It's the definition of convention, convening. You might learn a thing or two.
Panels and events give you the chance to get your hands dirty. Many of these panels are hosted by Hawaii residents and allow you to experience different facets of geek life. Listen to the stories of professional cosplayers, learn the art of medieval fencing, play the time-honored game of Quidditch. Anyone can apply to host a panel and it's greatly encouraged for the geek community to do so.
Here's the schedule of panels and events.
Getting autographs
I'm a fanboy when it comes to meeting stars of my favorite shows, authors of my favorite books, or just anyone related to the professional industry as a whole. Industry being anything that geek fandom finds interesting. Being a fan means you can't help but want to meet your stars and idols.
Comic Con Honolulu brings characters such as Commander Adama from Battlestar Galactica, Deathstroke from Agents of S.H.I.E.L.D and Commander Wilma Deering from Buck Rogers. This is your chance to meet the actors behind the characters and get their autograph and picture for a fee.
Here's the lineup of guests and autograph sessions.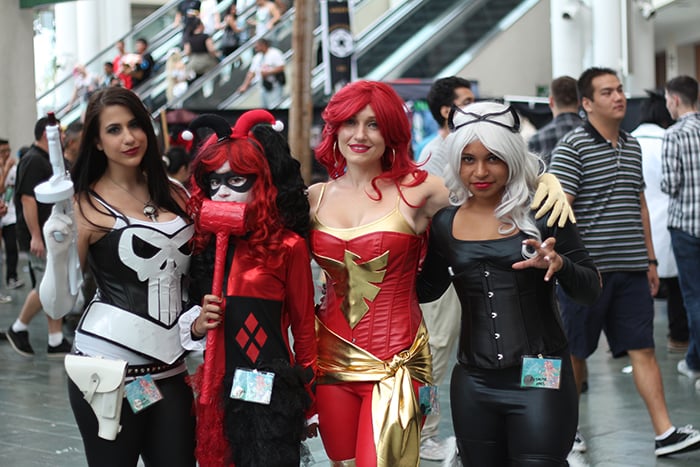 Costume contest and photo shoot
It's what everyone works on before the convention: cosplay. It's the spectacle that draws a crowd and makes a convention what it is. Cosplay is such a driving force that the quality of a convention can sometimes be judged in direct proportion to the quality of cosplay. Since the first Kawaii-Kon, Hawaii has had a long tradition of cosplay. Expect to see some amazing costumes, since Comic Con Honolulu has an even broader focus. This means that not only will you see characters from your favorite anime, but any geeky character imaginable, from superheroes to wizards to Jedi and Stormtroopers.
Cosplayers can be a competitive breed. Dressing up in a costume attracts attention, no, demands attention, and to that end, there is the Costume Contest. It's the highlight of any convention as some of the best cosplays parade down a runway for your visual enjoyment. Check it out to see the best of the best.
Photographing cosplay is also an art. Cosplayers and photographers have been collaborating weeks in advance to schedule photo shoots at Comic Con Honolulu. It's your chance to see dozens of your favorite characters gathered in one place. If you ask nicely, maybe you can even take a few pictures.
Here's info about the Costume Contest and the photo shoot.