Guide to Amazing Hawaii Comic Con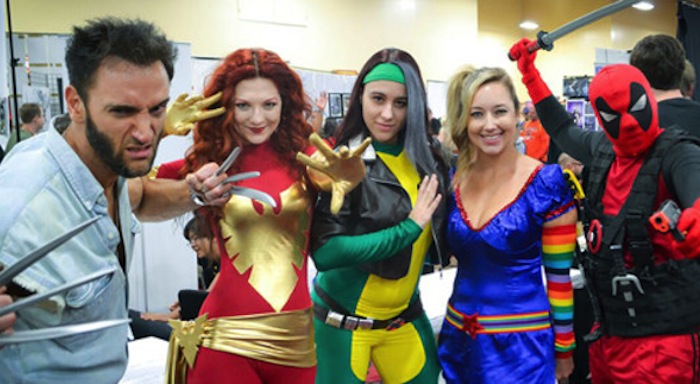 Have you felt it? There's been an awakening. Hawaii's geeks are getting ready for the very first Amazing Hawaii Comic Con. If you've been wondering why some of your family, friends and co-workers have been distracted lately, they're imagining all the amazing sights, sounds and cosplay coming this weekend.
For the uninitiated, a comic convention gathers fans of geek pop culture, specifically comic books and everything associated with them. Expect cosplay, guest appearances and everything in between, plus nearly 160 exhibitors and artists.
Your mission, if you choose to accept it, is deciding what to see. Hawaii has never experienced a comic convention of this caliber. I'm here to help. With great power comes great responsibility.
But first, I got a quick email Q&A with Amazing co-founder Jimmy Jay. Here's what he had to say: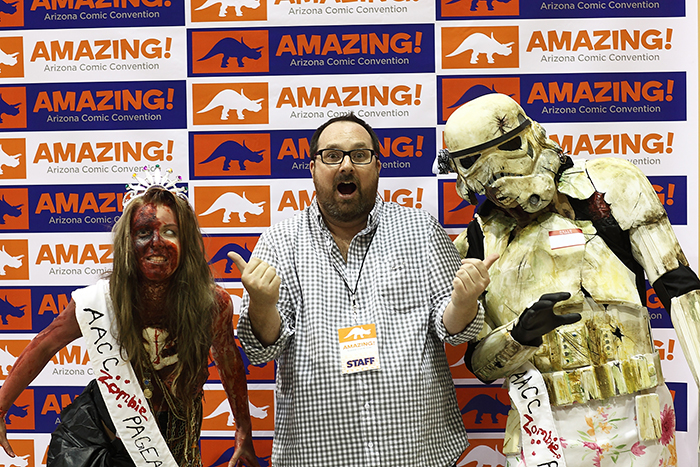 How will the Amazing Comic Con be different?
Amazing Hawaii Comic Con is completely different than anything that has gone on before in Honolulu. Not only are we bringing the very best guests — from Godfather of Super Heroes STAN LEE, to Deadpool Creator ROB LIEFELD, to Teenage Mutant Ninja Turtles Creator KEVIN EASTMAN and many other Hall of Fame worthy creators — but the scale of the event is larger than anything ever held in the state as well. From an active panel schedule to video games to animators sketching for the kids — there is something for EVERYONE.
How did it all get started?
Amazing Comic Con brand was started by brothers Jimmy and Bill Jay. While operating the largest convention dealership of modern comics, the two saw the trends of where the comic industry was heading, and wanted to put our own classic spin.
Amazing Comic Con began as a tribute to the very first comic conventions we attended as fans in San Diego, or the early events we exhibited at as retailers. Here Comic Creators were the draw to the events. Because the industry was moving so far away from this, we wanted to create an event much like the ones we fell in love with.
How can the local Hawaii community get involved?
The local community has been extremely active in their support. In turn, Amazing Hawaii Comic Con has actively promoted local talent exhibiting at this year's show, from various members of the Hawaii Comic Alliance to local costumers and store spotlights. These have run for the last several months on the Amazing Hawaii Comic Con website.
During this last push before the doors open on Friday, September 18, we are looking for volunteers as well to join the Amazing Comic Con team in producing the convention itself. If this sounds interesting, please contact our director of operations Holly Jensen at hollyjensen17@gmail.com
Any exclusive news you can share at this time?
Exclusives? We are posting news and content on our website rapid fire this week leading into the convention — from additional guest announcements, to local spotlights, programming, notes and more. We also encourage folks to follow us on social media such as Twitter and Instagram for real-time updates during the con @AmazingComicCon. Facebook will be updated as much as possible too!
Another Hawaii convention changed their name to Honolulu Comic Con before opening, which sounds very similar to Amazing Comic Con. Any thoughts on this?
We believe that pop culture begins with comic book entertainment, and thus with the creators themselves. Our events are TRUE comic cons, not trendy fads or events chasing pop culture.
I'm very appreciative of all the other genre conventions that make Honolulu their home. Many of the promoters came out to Amazing Comic Con pre-parties at Dave and Busters in the spring and summer. I've bought them cocktails and listened to the feedback of HokuCon, staff members of HawaiiCon who came out, Anime Matsuri as well.
On our end we don't feel competitive with any of these organizations, or anyone else. I think Amazing Hawaii Comic Con carves out its own place because we have kept true to the core values of our brand, which is showcasing the architects of pop culture, the best comic creators in the world. This has been sorely missing in the Hawaii market. I think the fans can recognize our intentions as we lay the foundation for a long-term relationship in Honolulu.
~ ~ ~
Thank you, Jimmy Jay!
Here are my picks for the 2015 Amazing Comic Con. Have a different list? Let me know in the comments. Now let's see what the wizards of comic-dom have in store for us.
Friday, 9/18


5 p.m.: Behind the Masks with Greg Capullo and John Romita Jr. — Main Stage
Greg Capullo and John Romita Jr. have shaped the look of some of the biggest characters in comic history. Individually these guys have worked on Spawn, Batman, Superman, Daredevil and more. Be prepared for some amazing stories about life in the comic world and have your questions ready for the Q&A!
Batman and Daredevil. DC and Marvel. Two iconic characters from two iconic brands. Both superheroes possess similar power sets: peak human physical condition, acrobatic, skilled martial artist, horns on their head, a penchant for being moody and emo.
It makes sense to put Greg Capullo and John Romita Jr. on a panel together. With the upcoming "Batman v Superman" movie and Netflix's hit show "Daredevil" gearing up for a second season, get ready to hear more about the Dark Knight and the Man Without Fear.
6 p.m.: Cosplay Red Carpet
Amazing Comic Con welcomes cosplayers to come showcase their cosplay best on the step repeat in the main hall! Get the cosplay red carpet experience as you line up for fans and photographers to take your photos. Photographers who want an exclusive spot on the carpet should line up early!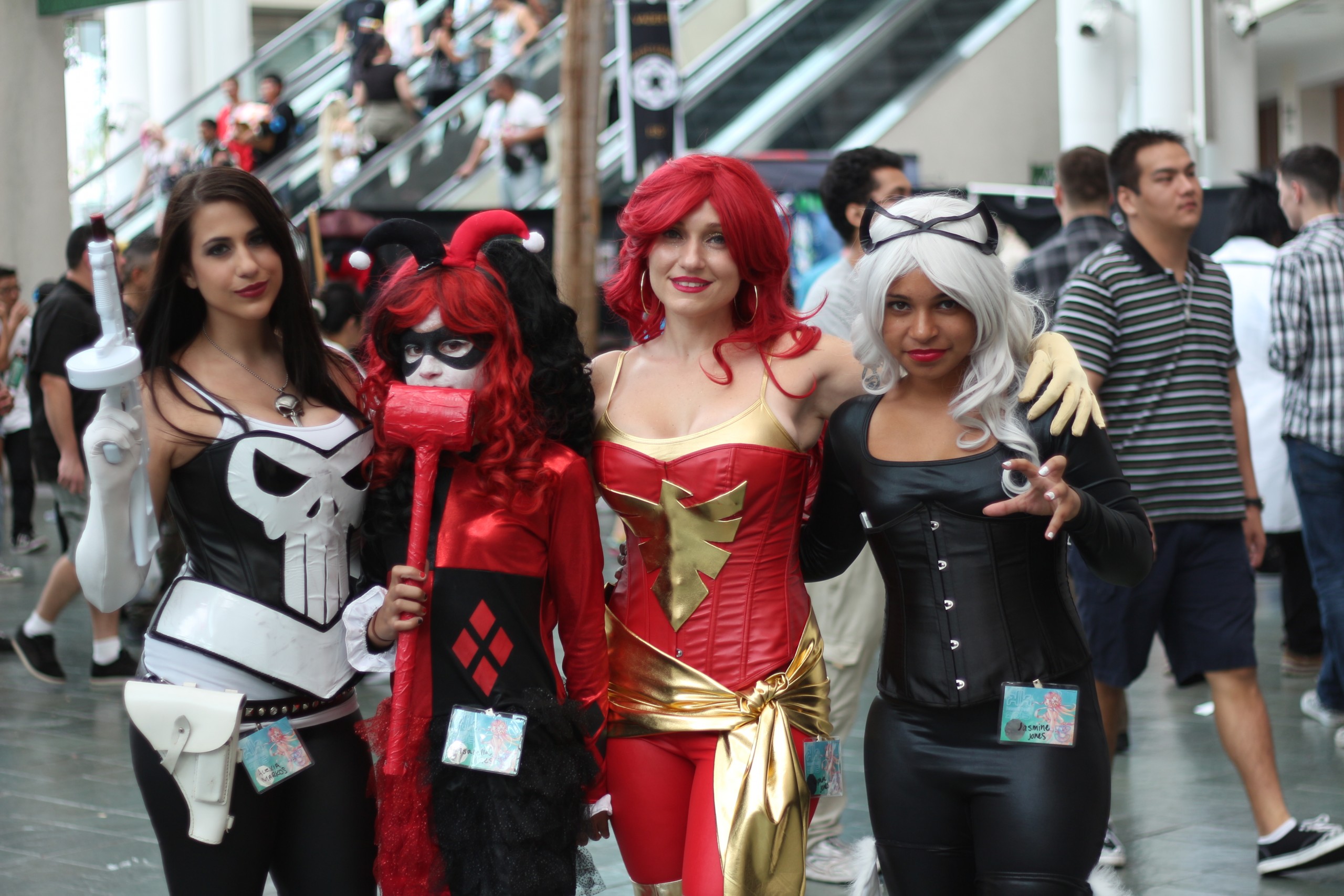 This is the reason local geeks have been looking like the Walking Dead. Cosplay is passion. Cosplay is procrastination. Cosplay is worth it in the end. Check out amazing costumes as cosplayers pose for pictures. Ask politely before you take theirs.

6 p.m.: Amazing Comic Con Presents Stan Lee — ticket holders only, Panel Room 1
A candid conversation with Stan Lee, the grandfather of comics himself. Hear stores from his early days in the industry, what it was like to create some of the most iconic characters of all time, and what's next for the man who never stops! Only for those who purchased the Special Package.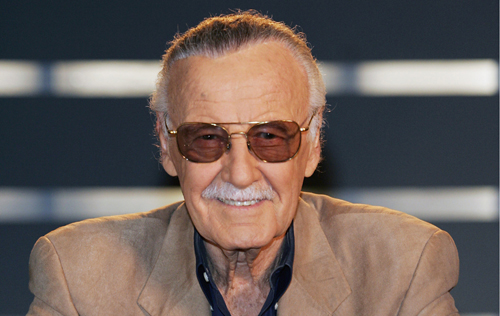 This. When the news first broke, Hawaii was incredulous. Stan Lee coming to Hawaii? Is this legit? Yes.
Not much more can be said about Stan Lee. Well, one thing: Excelsior! If you've ever watched a Marvel movie, he's the old guy with the shades and mustache who always makes a cameo. Stan Lee is a big deal. If you had the disposable income to get the Special Package, this is when you'll meet the man himself. If not, you'll have to wait until Sunday.
Saturday, 9/19

12 noon: Life with Mark — Main Stage
Mark Bagley got into comics by winning a Marvel art contest at the age of 27. He's drawn some of the most memorable characters and scenes in the history of Spider-man and will soon lend his talents to the new team of X-Men! He's got stories to share and with a very special guest joining him onstage!
Spider-man, Spider-man. Does whatever a spider can. Your friendly neighborhood Spider-man has some of the richest, most brilliant story arcs in comic book history. Also some of the most convoluted. The Clone Saga? One More Day? Retcons were made for Spider-man (that's retroactive continuity, an alteration of established facts). Regardless, we still got your back, Spidey.
Mark Bagley was instrumental in the popularity of Ultimate Spider-Man, a modern reboot of the traditional Spider-man story. This version is slated to make an appearance in the upcoming "Captain America: Civil War" film, so Bagley's panel should clue us in about everyone's favorite wall-crawler.

1 p.m.: Rob Liefeld Smashes Pop Culture — Main Stage
Deadpool. X-Force. Cable. Domino. Marvel Mutant Guru. Image Founder. Creator Rob Liefeld candidly speaks on the inner workings of the upcoming DEADPOOL blockbuster, from script to set visits, trailer breakdowns, and of course the comics they have originated from. Each member in attendance will receive free print. Replay on Sunday, 9/20 at 1 p.m..
If you're a fan of Deadpool, the Merc with the Mouth, you can thank Rob Liefeld. Ryan Reynolds is starring in the film. Yes, he did play a character in "X-Men Origins: Wolverine" that was similar. Both were mercenaries. Both fought Wolverine. And both were named Deadpool.
But that was travesty. Based on trailers and word of mouth, the upcoming movie will finally do the character justice. In it, Deadpool is a loquacious psychotic mercenary anti-hero with a regenerative healing factor and a talent for gratuitous gore who often breaks the fourth-wall to give asides to comic book readers. And he has a taste for chimichangas. Liefeld created Deadpool, so stop by the panel to learn how this creature came to be.

2 p.m.: Kevin Eastman — Main Stage
Teenage Mutant Ninja Turtles Creator Kevin Eastman meets with the fans in this candid Q&A session where he tackles the creation of the turtles, and the 30-year pop culture phenomenon of the TMNT brand. Replay on Sunday, 9/20 at 2 p.m.
I grew up watching the '80s cartoons. I had all the figures. Even the samurai ones. And the sewer set. But not the turtle van. Or the blimp.
Times are a-changing for the TMNT. In the comic books this past spring, waves were made with the near death of Donatello. There's a sequel movie scheduled to be released in the summer of 2016, starring Megan Fox and Stephen Amell of TV show "Arrow." Check out this panel to meet the creator of a pop culture phenomenon. Go ninja, go ninja, go!


3 p.m.: Adam Kubert moderated by Mat Nastos — Main Stage
Adam Kubert is one of the most recognized names in comics industry. Known for his bold storytelling on such mainstay characters as Wolverine, Hulk, Superman and Spider-Man. Here we trace his career from acclaimed family to his groundbreaking career to his legacy.
Remember that time Wolverine lost his adamantium and we found out that he bled every time he popped his bone claws? Adam Kubert gave us the visuals to that, along with other influential moments in X-Men comic book history. Kubert worked on the Weapon X limited series for the Age of Apocalypse in the '90s. "Age of Apocalypse" is also the title of the next X-Men movie, scheduled to be released in 2016.
Speaking of X-Men, Kubert is also known for his work on "Ultimate: X-Men," an alternate timeline of rebooted X-men stories in a more modern era. Kubert's pedigree is solid, as his brother Andy and father Joe are acclaimed artists in their own right. Moderating the event is animator Mat Nastos of Phineas and Ferb fame.
7 p.m.: Cosplay Costume Contest — Main Stage
Cheer on your favorite Jedi, Princesses, Mechs and more! Contestants can sign up earlier in the day at the Cosplay Contest Table (Garage FX Booth) and get ready to showcase your colorful creations on the catwalk!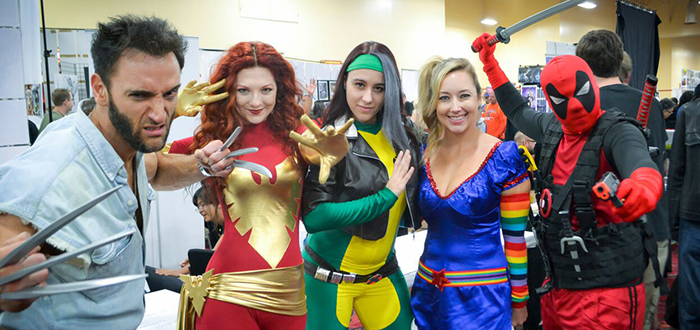 Witness the spectacle of family, friends and co-workers strutting their costumes in a runway show to rival fashion weeks around the globe. Many will walk, but there can only be one Best in Show of Hawaii. All these warriors of cosplay ask is that you be entertained. And tag them on Facebook after you take their picture.
Sunday, 9/20

12 noon: Stan Lee Wristbands — Main Stage
Limited number of wristbands will be distributed for the 3 p.m. Stan Lee General Admission Panel outside of main stage area. You will need a wristband to attend this event.
Like everyone who didn't get the Special Package, we'll see you in line.

3 p.m.: Stan Lee — Main Stage
Join the grandfather of comics as he tells stories from the Silver Age to today.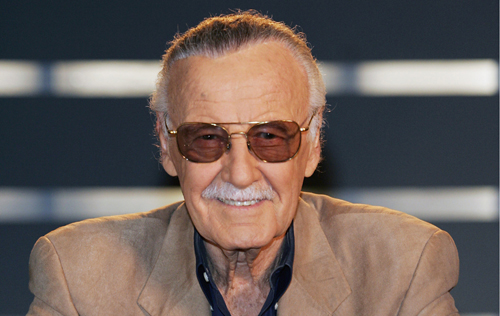 And this is what our wristband gets us: the chance to behold the splendor of Stan Lee. And it will be worth it. Excelsior!
4 p.m.: Cosplay Kids Costume Contest Presented by SONY & Transylvania 2 — Main Stage
Come out and cheer for all the little superheroes, princes and princesses, doctors and more! Spend the last few hours of the day with the annual Amazing Comic Con Kids Costume Contest – where everyone is a winner!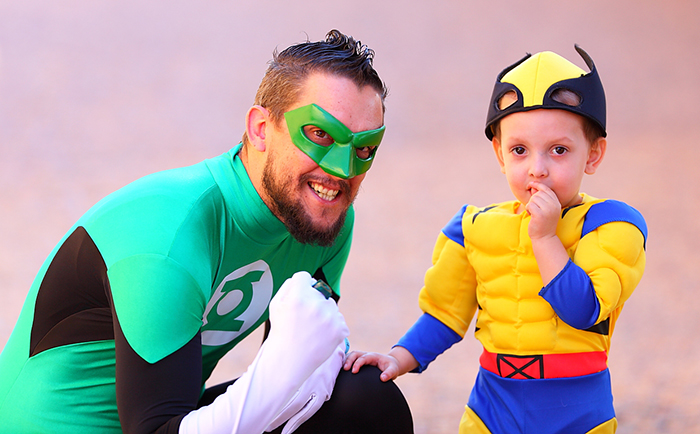 You have to start training them young. If you have children, get them a costume. Better yet, make one yourself. Help them feel like the special little snowflakes that they are by entering them in this contest. And take photographs. As many as you can, because they're only children once. And cosplay is forever. At least until next convention.
All day: Kids' Day
Kids 10 and under receive FREE sketches by top creators at Amazing Hawaii Comic Con, starting at opening bell! Find them in Artist Alley:
Mat Nastos, Disney
Eddie Nunez, Teenage Mutant Turtles
Tony Fleecs, My Little Pony
I want some free sketches. If I bring a cat that's under 10, does that count as a child?
All weekend: Vendors
Exhibitors — 59
Artist Alley — 99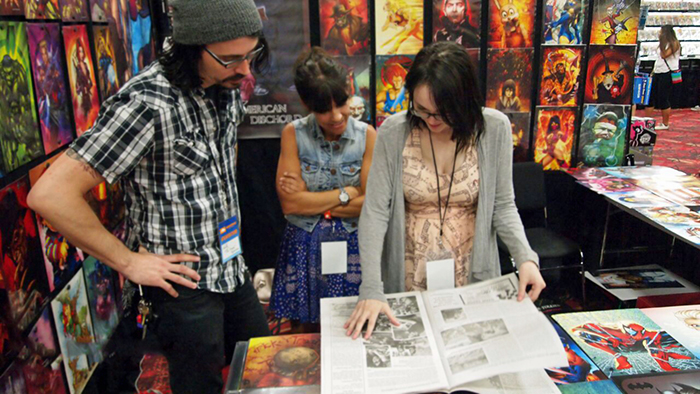 With nearly 160 vendors total, how you gonna act, brah? All that swag. All that exclusive art that can only be found at the Amazing Hawaii Comic Con. When it comes to vendors, sometimes the fun is in the discovery. So go, visit the exhibitors and Artist Alley. Buy that issue to complete your collection (just don't break the spine or open the bag). Support the local artists in Artist Alley.
Amazing Hawaii Comic Con
Hawaii Convention Center
9/18/15 – 9/20/15