Guide to Ala Moana's new Ewa wing eats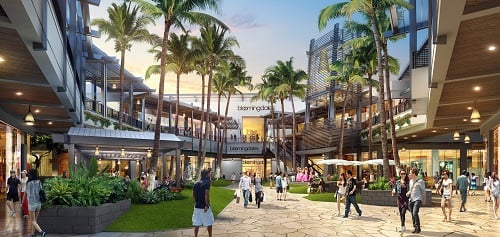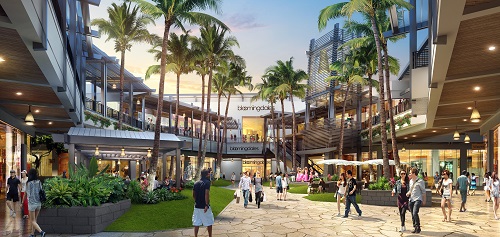 Ala Moana Center's new Ewa wing is set to finally open on Thursday. Along with Hawaii's first Bloomingdale's, 25 other shops are opening up, including seven where you can stop in for a bite or bevvy. Here's the lowdown on the edibles:
Gloria Jean's Coffee
What: Coffee beans and fresh brews
From: Australia
It started in Chicago, is now one of Australia's leading coffee houses, and it's coming back to Ala Moana. Gloria Jean's prepares your cup o' joe using a variety of methods including cold drip and Strada Espresso. They'll even have an on-site purveyor to answer coffee questions to help you choose from coffees from all over the world. By the Bloomingdale's entrance, dine-in and takeout.
Cafe Lani Hawaii (opening early 2016)
What: Casual dining cafe
From: Honolulu
Breakfast, lunch and dinner made with fresh local produce and ingredients, plus snacks of freshly baked breads and pastries. Think lighter bites for a daytime or nighttime shopping break.
Magnolia Bakery
What: Gourmet bakery and cafe
From: New York City
The Ala Moana location of this bakery from New York City's West Village will serve up egg skillets, pancakes, French toast, seasonal salads, sandwiches and other cafe items. What Magnolia is known for, though — and what's taken this 19-year-old chain to locations across the U.S. and from Tokyo to Mexico to Dubai — are its freshly baked desserts, especially the cupcakes and cakes.
Ninja Sushi (opening early 2016)
What: Fast-food sushi and other Japanese dishes
From: Franchise
If you've visited one of the other 10 locations around Oahu, you'll be familiar with Ninja's sushi and Japanese cuisine. They're known for their specialty sushi rice and affordable dishes, but you'll also find an assortment of maki-mono, nigiri sushi, noodles and bentos.
Nitrogenie
What: Liquid nitrogen ice cream bar
From: Australia
Nitrogenie boasts about having the world's best liquid nitrogen ice cream. Throwing liquid nitrogen into the mix freezes the ingredients so quickly that ice crystals don't get a chance to form, and the result is an incredibly smooth ice cream. The best part is getting to watch them blend real ingredients right in front of you.
Pierre Marcolini
What: Gourmet chocolates
From: Belgium
This luxury Belgian chocolatier is one of the few that sells couverture chocolate, whose extra cocoa butter produces chocolate with more sheen, a firmer snap when broken and a creamier flavor. Pierre Marcolini's are made from cacao beans chosen by the man himself — he was crowned World Champion of Pastry in 1995 — from around the world.
Tempura Ichidai (opening Spring 2016)
What: Tempura bar
From: Honolulu
Think sushi bar, but light, crispy battered tempura instead. Tempura Ichidai will let you choose from a variety of tempura alongside other Japanese menu items to complement the crispy, deep-fried bites.
Plus keep an eye out for these Ala Moana favorites to move over to the new wing next year: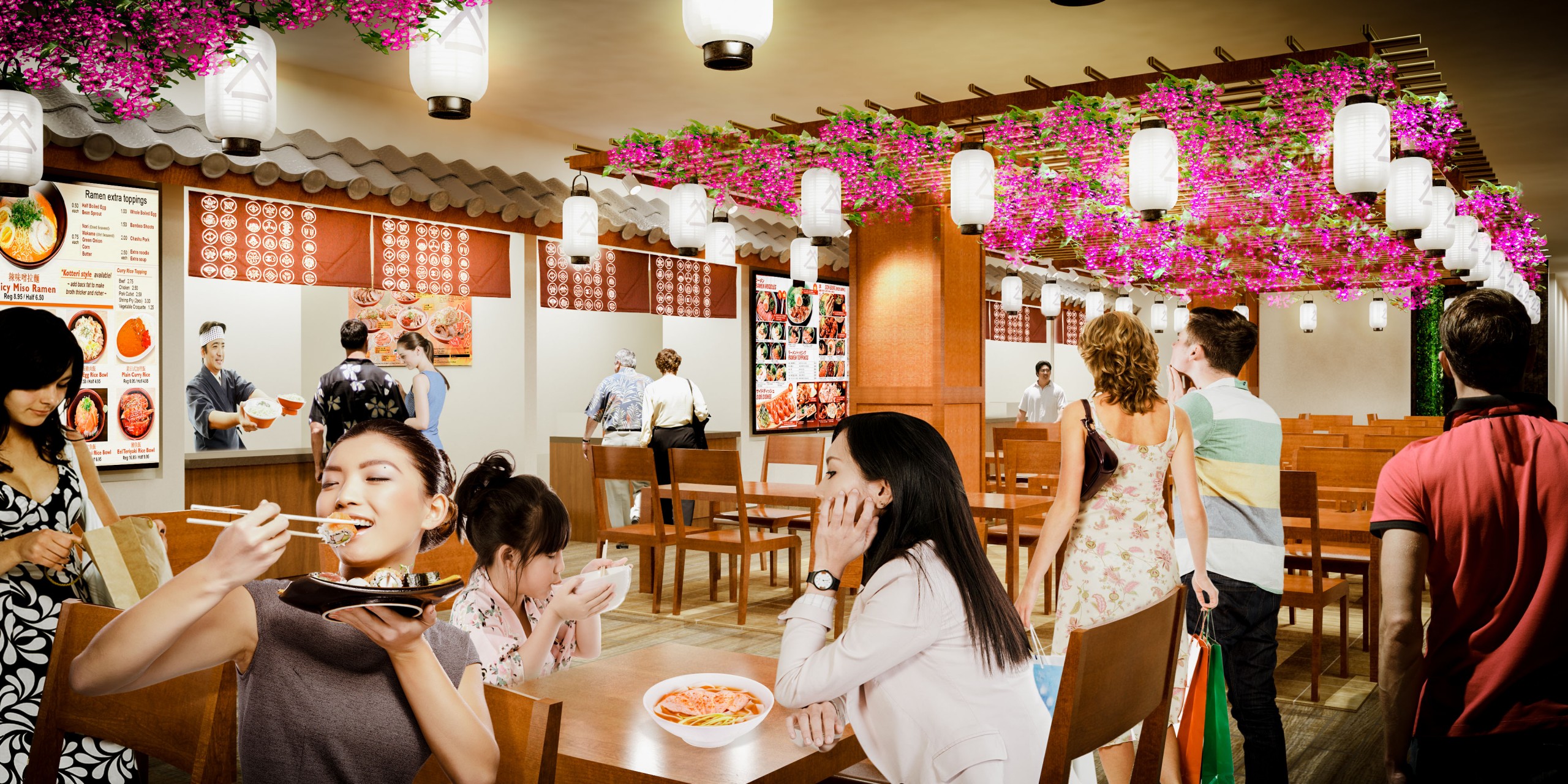 Shirokiya's Japan Village Walk (opening June 2016)
Much like the neighborhoods of old Kyoto, Shirokiya's new digs will highlight traditional Japanese culture and offer a variety of oishii foods. The Village Walk will have a Yataimura (food court and beer garden), Nippon Komachi (shopping alleys), Omatsuri Hiroba (festival and event square) and a Guardian Spirit Sanctuary for good luck gods.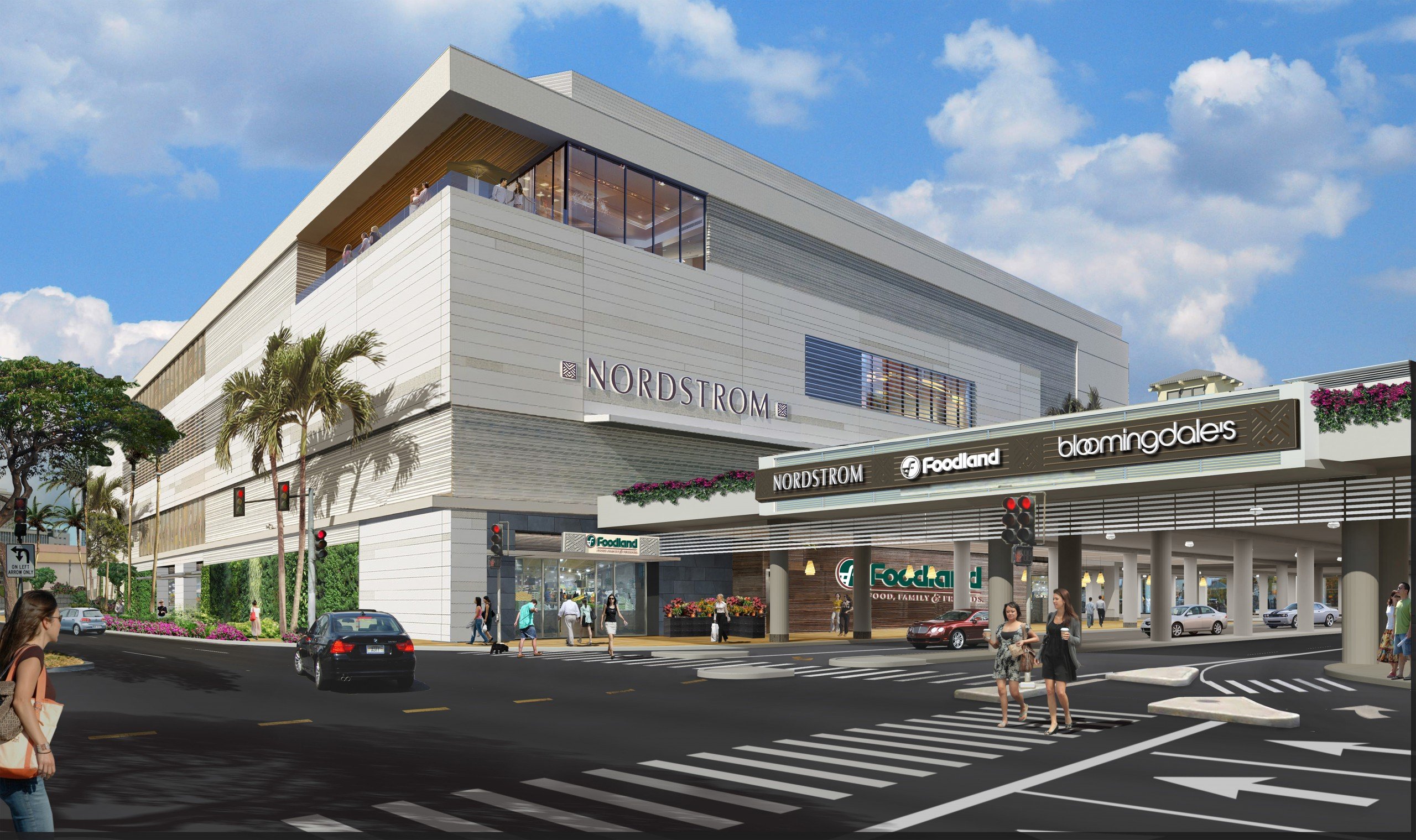 Foodland Farms (opening July 2016)
The locally owned supermarket will be back, bigger and better. In fact, Foodland's new mall location will be twice the size of the original spot next to the Ala Moana post office, and will become their flagship location. Inside, you'll find The Coffee Bean & Tea Leaf, R. Field Wine Company, Foodland Pharmacy, an in-store bank, and an expanded variety of freshly prepared foods.