Gudetama: My love affair with the lazy egg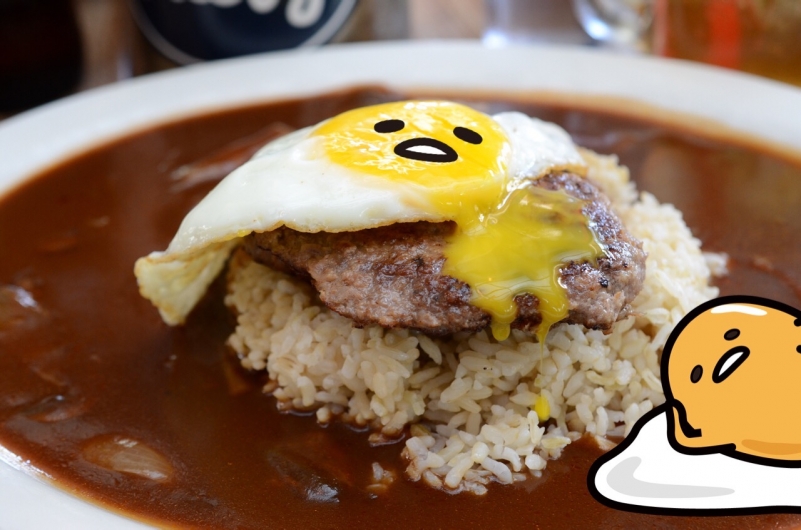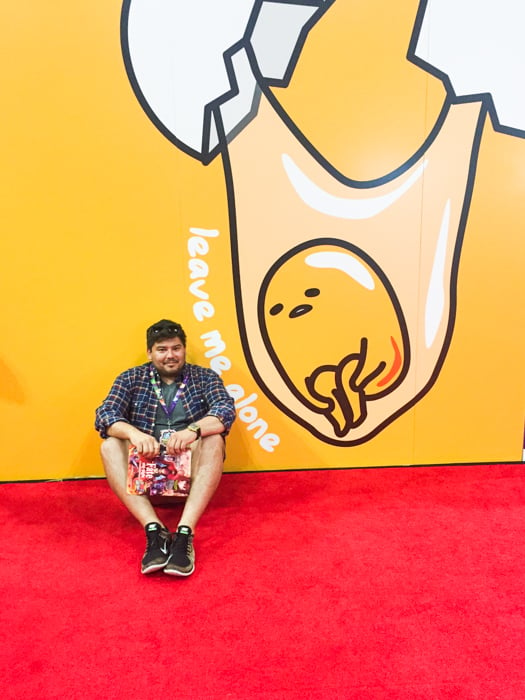 Gudetama. The animated amalgamation of Japan's obsessions with food and all things kawaii is my spirit animal — the only Sanrio character who understands my life. His name is a play on "gude-gude," which means lazy, and "tamago," or egg. It's absolute perfection.
As someone who is required to always be "on," there are days when laying around and being an unmotivated lazy egg is just the right thing to do. I'm a millennial! Leave me alone!
Gudetama was the second-place winner of Sanrio's Food Character Election in late 2013 and has since ballooned in popularity around the world, eclipsing first-place winner Kirimi-chan, a salmon fillet-headed girl who definitely has a complex.
For a year, Gude's popularity simmered below the radar of the global audience. Then came his North American introduction at Anime Expo 2015 in Los Angeles back in July. On the last day of the ginormous convention my friend and I heard a rumor that Gude himself would be there. I haven't watched anime or read manga since I was 15. But this kawaii egg was drawing me back in.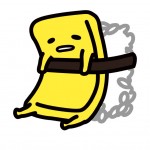 Luck would strike us twice: We found free street parking across from the LA Convention Center and bumped into friends who were leaving and gave us their all-access media passes. SCORE! We slipped those buggas on and entered a world of sensory overload filled with cosplayers, sexy French maids and people with way too much time on their hands.
It was amazing.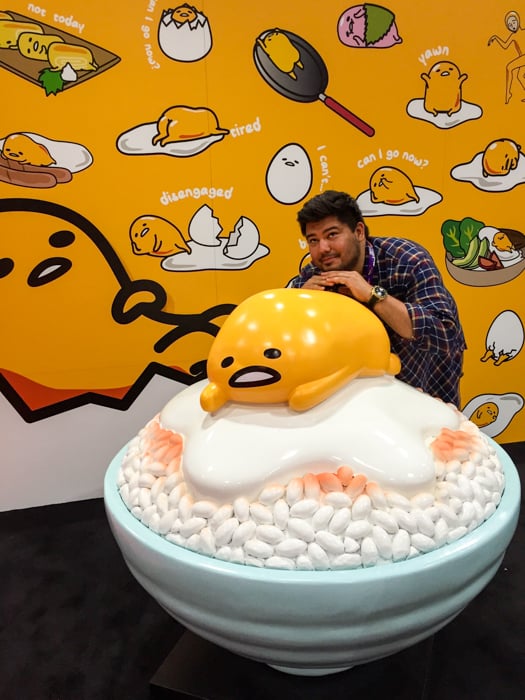 After browsing hundreds of booths hawking everything from holographic Pokemon stickers to $20,000 cosplay costumes, we finally stumbled upon a booth labeled "Gudetama's Kitchen." It should have been called "GudeMecca": a golden yolk-colored shrine with attendants dressed to the nines and Gudetama himself, lazily slumped over a heaping bowl of gohan.
How can you pass this guy without cracking a smile?
We took a few selfies to preserve our Gude-moment and purchased a couple of shirts and a limited edition activity book with 200 stickers. I wanted an autograph, but Gude was too lazy to sign. I totally understood.
Still basking back at home, I began noticing that photos on the official Gudetama Instagram had graphic Gudetama overlays or "stickers" on them. It became my mission to discover how this was possible. Searching the depths of the interwebs, I found the elusive sticker pack on a forum for the Japanese version of Line, a messaging app.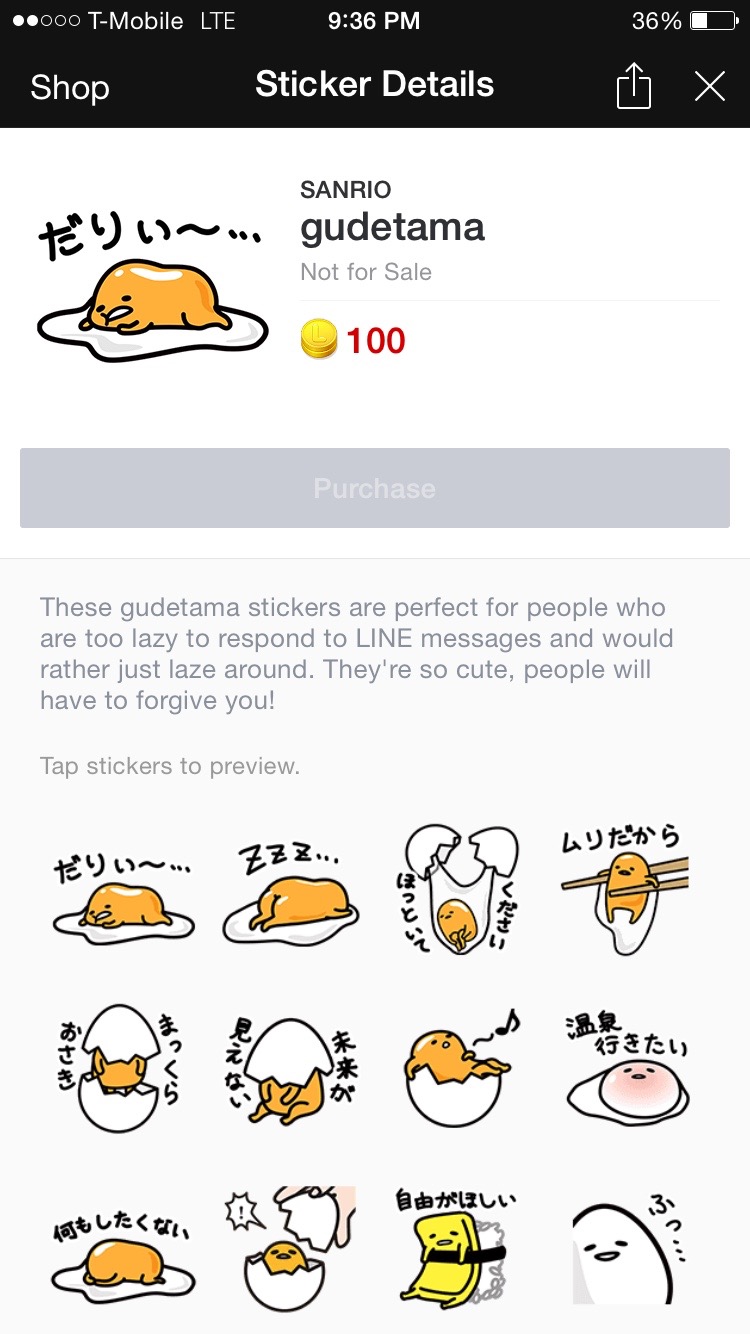 It existed! But just beyond my grasp, because my U.S.-based IP address gave me no access to the app store. I was Gudetermined, however. No international firewalls were gonna stop me from creating the greatest food porn!
Days later Line released its sticker pack within its Aillis camera app. I immediately began adding Gudetama faces and characters to my yolkporn images, which have taken off.
Check out #EatingGudetama / @thomasohhh on Instagram to track my posts.
That's how Gudetama has shown up in places like Aloha Tofu Town, Pig and the Lady and even Guerilla Tacos, my favorite taco truck in L.A. Anywhere there's an egg on my plate, Gudetama is there. I love that he's not only in raw form, but in any form you can crack and cook an egg. From omuraisu to dashimaki tamago, egg tarts and custard eclairs, nothing is exempt from being Gudetamized.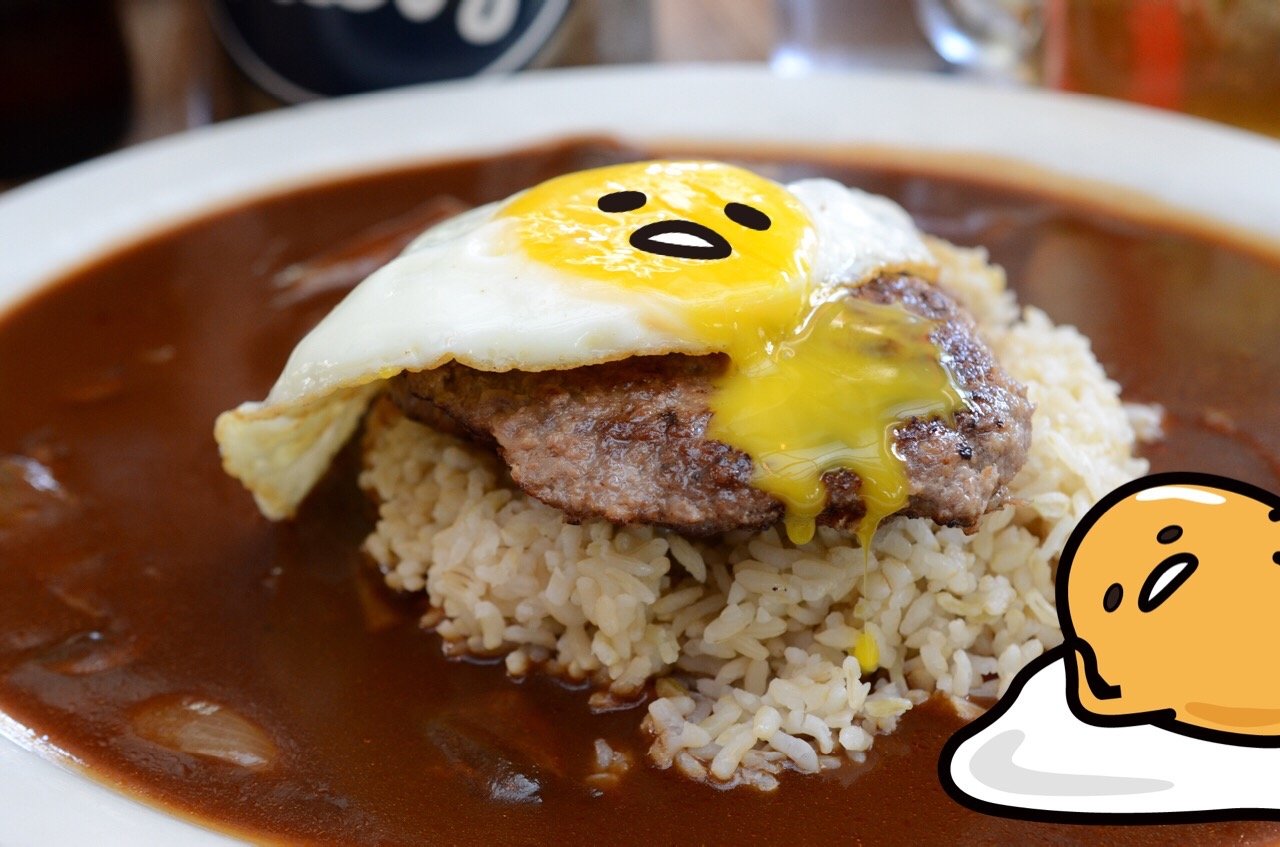 Now at my desk I collect Gudetama omiyage that friends bring back from Japan or elsewhere. My Gude shrine makes me pretty much the envy of my officemates. I mean, who doesn't want an entire corner of their desk dedicated to a cartoon egg? He's my weekend inspiration to do nothing at all.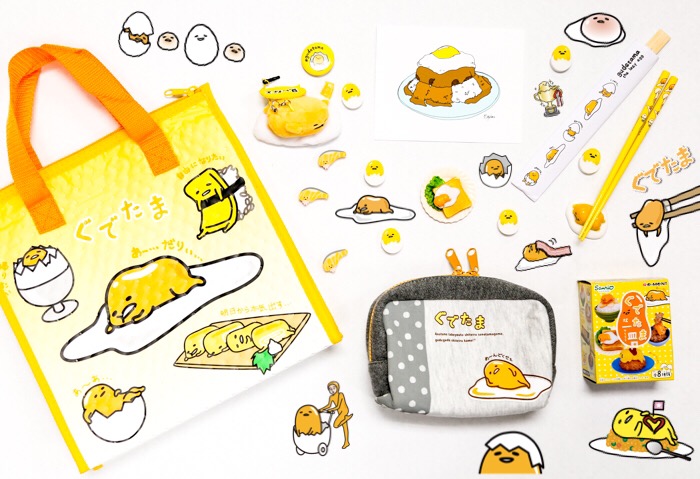 Ironically, though, this weekend Gudetama has inspired me to do more than laze around. I'm flying to L.A. to feast at a Sanrio collaboration dinner at one of my favorite restaurants, Plan Check Kitchen + Bar. Now, Gudetama has had cafe stints around Tokyo, but this groundbreaking dinner is the first in the States. Oh. Em. Gee!
Do you know how many years it took Hello Kitty to get a collab dinner in L.A.? Forty years, folks. FORTY. YEARS.
The Plan Check x Gudetama dinner promises to delight Gudefans with a three-course smorgasbord of eggy treats, starting with a crispy blanket egg, soy sauce egg with spicy pork belly sausage and miso aioli. The main course features a duo of Gudetama sliders topped with sunnyside-up quail eggs, cheese two ways, bacon two ways, ketchup leather and hot sauce. A dessert of chocolate custard pudding and apricot thumbprint cookies rounds out the feast. And we'll wash it all down with orange-ginger egg cream soda!
But that's not all: Diners also receive a limited edition Gudetama x Plan Check t-shirt! Not too shabby for a $39 tab!
If you have the means to go, or just love Gudetama as much as I do, I urge you to make a point to visit L.A. to take part in this awesome event. Hurry though, the promotion only runs through Nov. 29!
I just realized. I sound just like one of those 90,000 otaku that inundated the L.A. Convention Center during Anime Expo. O.M.Gude.